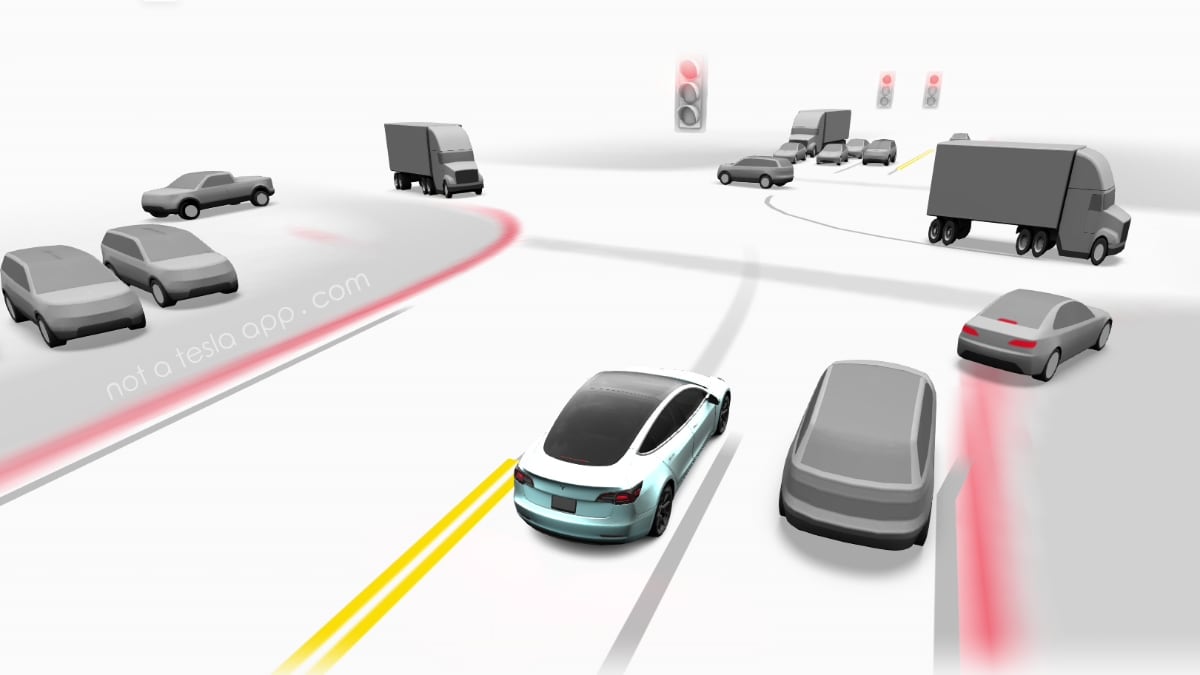 With the release of FSD Beta 10.13 just around the corner, Elon Musk said that "the 3am oil is being burned to get this out."
The 3am oil is being burned to get this out.

— Elon Musk (@elonmusk) July 5, 2022
FSD Beta 10.13 is expected to address a number of issues and could be one of the most significant updates to FSD Beta.
The new update will address Chazman's complicated left turns, provide for smoother intersection control, and "go deep on roundabouts," among other things.
YouTuber and FSD Beta tester Chazman has constantly put FSD Beta through the ringer with his complicated unprotected left turns. The turn Chazman is testing requires his vehicle to cross three lanes of traffic before getting to the median and then making a left turn. This can be a complicated maneuver even for a human driver.
Perhaps one of the most significant and anticipated features coming to 10.13 is the ability for the vehicle to navigate on roads without map data. Musk has stated the vehicle should be able to navigate to a pinned location without using GPS. This includes a hotel entrance or a complex surface parking lot.
Responding to @GasOff2 on Twitter, Musk said, "Yes, car will navigate to a pin location, even if in a complex surface parking lot or hotel entrance. When in covered or underground parking lots, car will have to navigate using only inertial measurement, wheel movement & vision, as GPS signal is no longer available."
The release of FSD Beta 10.13 could be here by the end of the week, especially since Elon has stated that they're burning the 3am oil on getting it out.
For more information on everything that's expected in FSD Beta 10.13 based on Elon's comments over the past few weeks, check out our in-depth look at FSD Beta 10.13.
Yes, car will navigate to a pin location, even if in a complex surface parking lot or hotel entrance.

When in covered or underground parking lots, car will have to navigate using only inertial measurement, wheel movement & vision, as GPS signal is no longer available.

— Elon Musk (@elonmusk) June 4, 2022