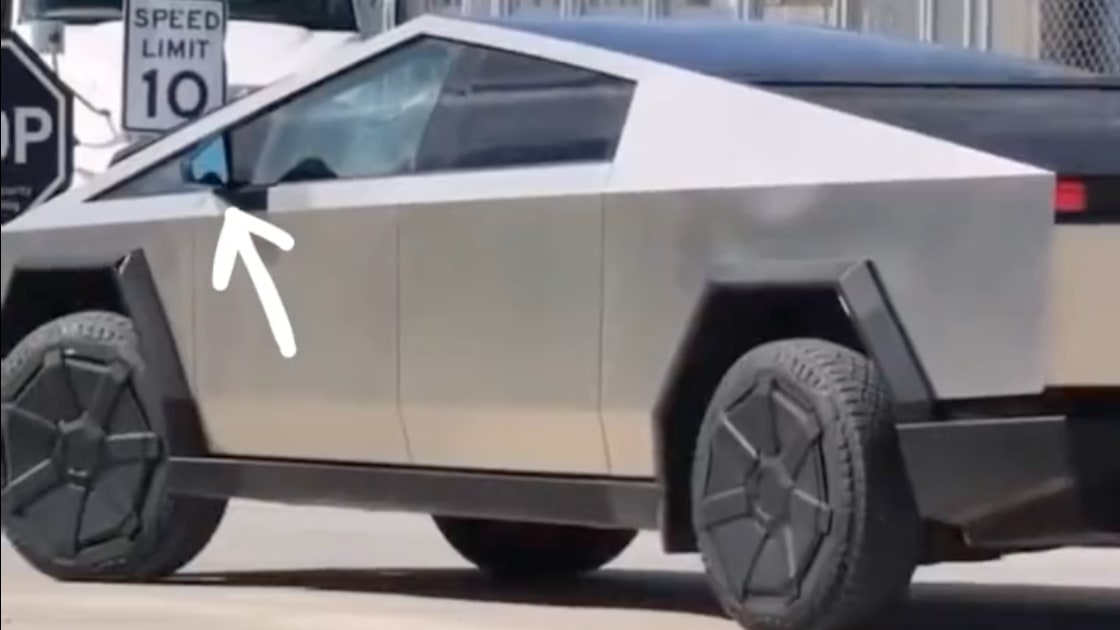 As anticipation for Tesla's Cybertruck continues to mount, a recent "crab-walking" sighting has added to the speculation that Tesla may be integrating advanced steer-by-wire technology into its futuristic pickup.
Steering Into the Future: Tesla's Patent Points to Innovation
As we reported in June, Tesla's patent filing hinted at a steer-by-wire system possibly slated for a 2023 debut. This system replaces traditional mechanical steering with an electronic one, where drivers' inputs are translated into digital commands that articulate the vehicle's trajectory. Tesla's innovation isn't just a simple reinvention; it's a leap toward heightened efficiency, customizable cockpit designs, and a level of redundancy that ensures reliability.
Yoke Wheel & Steer-by-Wire: A Match Made for Cybertruck?
Tesla's yoke steering wheel, a controversial but forward-thinking design choice, could be the perfect match for steer-by-wire technology. With different steering ratios programmable at various speeds, the need for hand-over-hand steering—a cumbersome relic of the past—could be eliminated. X user @niccruzpatane connected the dots, noting the Cybertruck's yoke appears to necessitate fewer turns compared to other models, a hallmark of dynamic variable steer-by-wire systems.
Although not *confirmed* Dynamic Variable Steering Ratio on Cybertruck all evidence is pointing to that direction.

** Dynamic Steer-by-wire enables the vehicle to automatically adjust (via the computer) how much a driver has to turn their steering wheel to maneuver the vehicle… pic.twitter.com/4BcM42H3k7

— Nic Cruz Patane (@niccruzpatane) November 1, 2023
Cybertruck's Sidestep: More Than Just a Party Trick?
Joe Tegtmeyer's (@JoeTegtmeyer) latest observations at Giga Texas have added fuel to the speculative fires. The Cybertruck's ability to "crab-walk" implies rear-wheel steering is not just included but has been honed to a level of sophistication on par with—or potentially exceeding—that of its competitors. This could signal a software-enabled driving mode that adds lateral maneuverability, a feature sure to excite off-road enthusiasts and urban navigators alike.
If steer-by-wire is indeed behind the Cybertruck's minimal steering wheel rotation and its crab-walking capability, we are looking at a revolution in vehicle control. This technology allows for a highly responsive steering experience, adapting to speed, driving conditions, and potentially even driver preferences.
What's Next? Delivery Day Revelations Await
The first deliveries of the Cybertruck are scheduled for November 30, 2023. By then, we expect full demonstrations of all its capabilities, including potential "beast mode" specs that could rival Tesla's Plaid performance models. With a speculated weight of 7,000 lbs., a range of around 500 miles, and acceleration from 0-60 mph in less than 3 seconds, the Cybertruck aims to redefine not just truck performance but the auto industry - again.
With rivals like the Ford Lightning, which hit the market hot but has since slowed, Rivian and General Motors making a few blips on the radar, Tesla's Cybertruck doesn't just aim to join the pickup sector but roll right over it. It's not just the potential for a Plaid powertrain or its purported specifications; it's making the future look like the future.
Did you know Cybertruck can Crab Walk/Drive?

Check out this SHORT video from Giga Texas testing out this Crab Walking capability!

Much more coming up in my main 1 November 2023 video later today! @greggertruck @SERobinsonJr pic.twitter.com/tCgdqoLULJ

— Joe Tegtmeyer ? ?? (@JoeTegtmeyer) November 1, 2023