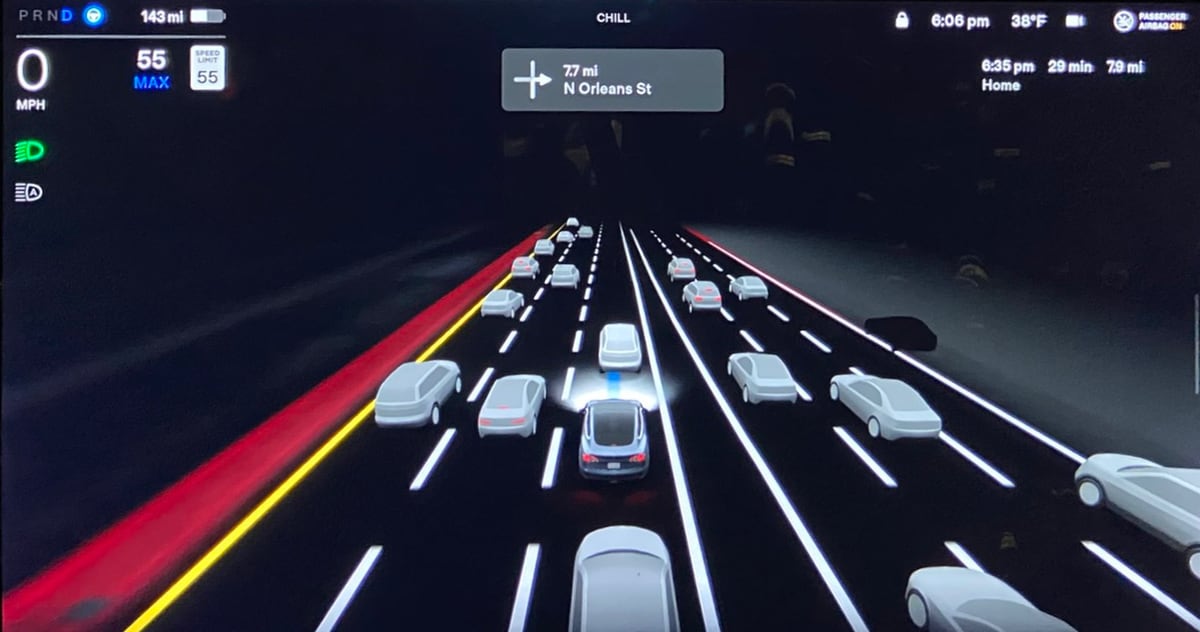 Elon Musk has provided a much-anticipated update on version 11 of Tesla's Full Self-Driving (FSD) software.
In a recent tweet, Musk stated that the development of version 11 has been a significant challenge due to a major overhaul of the neural networks used in the system and the replacement of several C++ components with additional neural networks.
Musk states that he hopes to ship FSD v11.3 by the end of this week. Even if this date doesn't slip, we're likely looking at a very small amount of users getting this early version. In typical Tesla fashion, Tesla will slowly ramp up the number of users testing the latest update.
Musk previously commented on FSD Beta v11 on January 20th, saying he was reviewing it for a possible release the following week. When the release of FSD v11 didn't happen, it left many wondering what the delay was or when we could expect the update.
This isn't the first time FSD v11 has been delayed. Musk expected v11 to start rolling out in about two weeks on January 11th when he tweeted:
Looks like V11.3 will be ready for wide release in about 2 weeks. Many major improvements.
Despite the difficulties, Musk remains confident that Tesla will be able to ship version 11.3 by the end of the week, offering Tesla fans and investors a glimpse of the major progress being made towards full autonomy.
Full Self-Driving Beta Version 11
Version 11 will be one of Tesla's biggest software FSD releases to date. Tesla started testing FSD v11 to select employees around Thanksgiving of 2022. The biggest improvement that owners are excited about is the merger of highway and city driving, which is expected to bring numerous improvements to highway driving.
In recent years, Tesla has made significant investments in the development of its Full Self-Driving software, and hopefully the release of version 11.3 later this week will provide additional safety features and significant improvements to Tesla's autonomy capabilities.
Hardware 4.0 and Retrofits
Musk and Tesla recently talked a little bit about its upcoming upgrades to FSD hardware. They didn't reveal specifics but said that the Cybertruck will include it. It's not clear whether the Cybertruck will be the first vehicle to include the new FSD hardware or not. Rumors claim hardware 4.0 will contain upgraded 5MP cameras, an HD radar, and provide additional commute power.
With previous hardware upgrades, Tesla has offered retrofits for older vehicles, however, Elon Musk said retrofitting vehicles equipped with hardware 3.0 the latest FSD hardware will not be economically feasible. Musk goes on to say that hardware 3.0 will still be capable of being safer than a human.