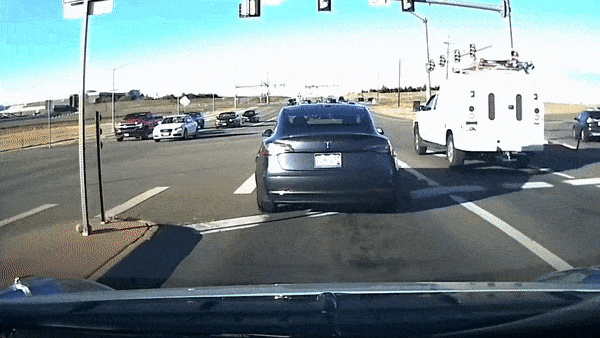 Tesla released new Autopilot data just one day after the National Highway Traffic Safety Administration (NHTSA) had an impromptu chat with reporters. The acting head, Ann Carlson, said her agency was devoting significant resources to the ongoing extensive investigation of crashes involving Tesla on Autopilot. Carlson said she wanted to ensure the agency had all of the information. Tesla just gave it to her.
Tesla's Data Proves a Point
"We are proud of Autopilot's performance and its impact on reducing traffic collisions," the company states with a January 2023 Vehicle Safety Report update. The numbers are staggering. In the 3rd quarter, one crash was recorded for every 6.26 million miles driven using Autopilot. Teslas not using Autopilot technology logged one crash for every 1.71 million miles driven.
For comparison, the NHTSA estimated one automobile crash every 652,000 miles. That equates to Tesla drivers without Autopilot engaged being 2.5 times safer and with Autopilot being used ten times safer than the national average.
Why Did Tesla Stop Reporting?
The company states, "the benefit and promise of Autopilot is clear from the Vehicle Safety Report data that we have been sharing for 4 years." Tesla stopped publishing the numbers in 2021. It explained that data collection needed improvement, "Specifically, we discovered reports of certain events where no airbag or other active restraint deployed, single events that were counted more than once, and reports of invalid or duplicated mileage records."
Incredible Improvement Year-Over-Year
Tesla issued all of the information from the quarters that were missing. There's a significant improvement in year-over-year data. In the third quarter of 2021, Tesla recorded one crash per 5.54 million miles with Autopilot; that number has increased to 6.26 million. While Tesla drivers without Autopilot were involved in a crash once every 1.58 million, that is now 1.71.
Tesla's commitment to developing the safest cars in the world was recently put in the spotlight when four people were unharmed after a horrifying 250-foot drop off a cliff in California. The Model Y protected the two adults and two children inside, and firefighters called it a miracle.
The company continually receives accolades for safety. When it's already producing the safest cars in the world, Tesla can only compete with itself. As we know from watching Tesla's A.I. Day, a team of engineers is working with the most bleeding-edge technology to continue to improve the product. For that, we thank them.
Ordering a New Tesla?
Consider using our referral code (nuno84363) to help support our site. Model 3 and Y buyers will receive credits toward Tesla Merch, while Model S and X buyers will receive $1,000 off and 3 months of FSD for free.