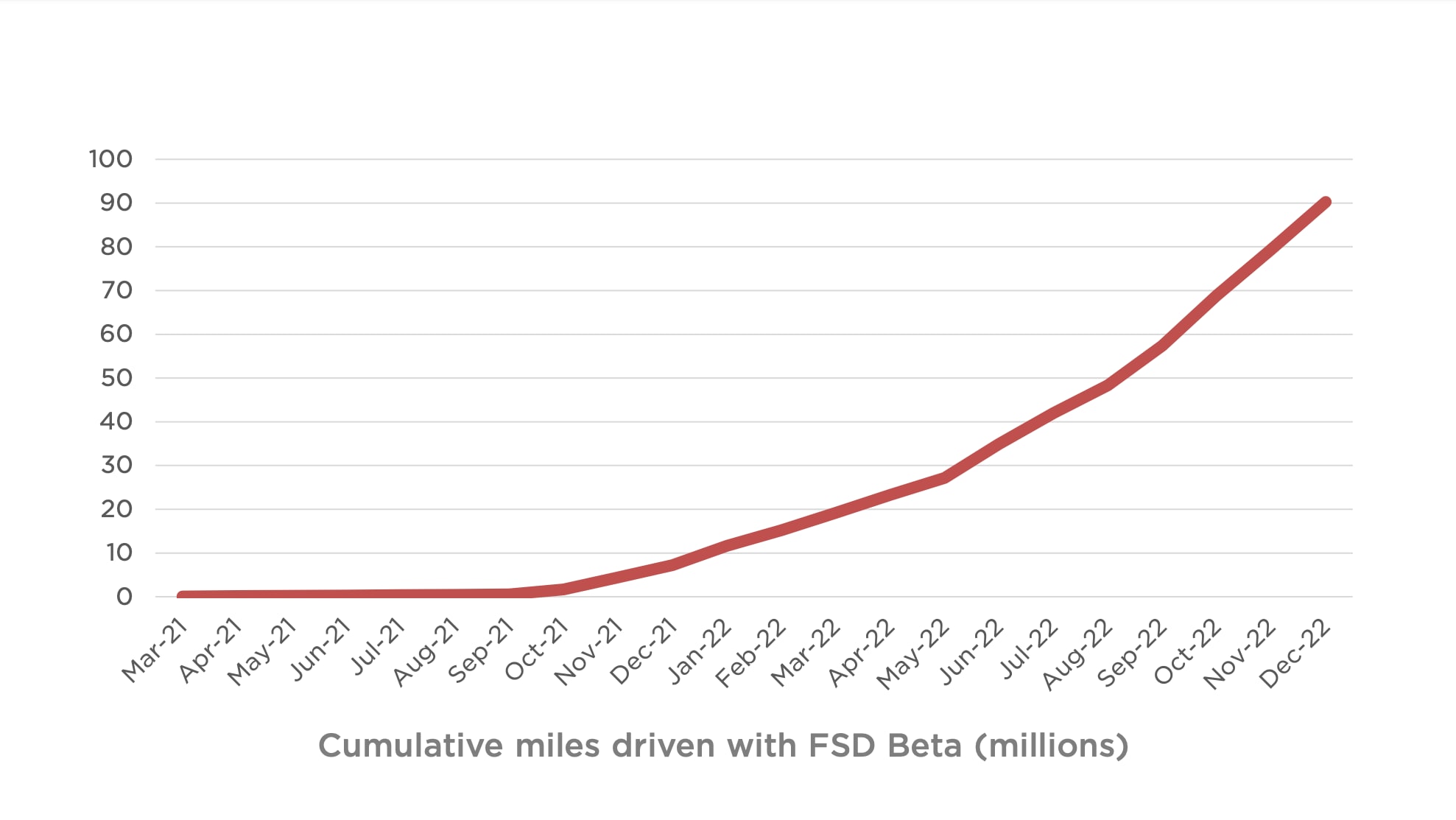 Tesla's Full Self Driving (FSD) technology took a giant leap forward in distributing FSD Beta to 400,000 customers in North America. It is a significant milestone for the development of autonomous driving and highlights Tesla's commitment to bringing this cutting-edge technology to the masses. A new version, v11.3 could roll out any day.
Number of Testers Over Time
Tesla made FSD Beta public a little more than two years ago, around October 2020. It was initially only made available to less than a handful of testers, but that pool grew to about 1,000 users later that year.
Since then Tesla has gradually increased the number of testers. The ramp from the initial 1,000 testers took some time, but by October 2021 Tesla had opened it up further through its Safety Score program. By January 2022, it was available to about 60,000 owners.
In March of 2022, Tesla expanded FSD Beta to Canada, gradually adding additional testers, and eventually increasing the number of testers across the U.S. and Canada to 160,000 in September.
Tesla announced this December that the number of testers had grown to 285,000 and recently said this January that it's now accessible to 400,000 Tesla owners.
FSD Beta Expansion and Milestones
| | |
| --- | --- |
| Date | Milestone |
| October, 2020 | Opened to select testers |
| Late 2020 | ~ 1,000 added |
| October 2021 | Start of expansion through Safety Score |
| January 2022 | Available to 60,000 testers |
| March 2022 | Expansion to Canada |
| July 2022 | Available to 160,000 testers |
| December 2022 | Available to 285,000 testers |
| January 2023 | Access given to 400,000 owners |
Faster Feedback
The deployment of FSD Beta to such a large number of customers will provide an unprecedented level of testing and feedback, allowing Tesla to refine the technology and bring it to an even higher level of reliability and safety. Furthermore, with over 90 million miles driven on FSD outside of highways, the published data shows a clear improvement in safety statistics, demonstrating the potential for autonomous driving to revolutionize the way we travel.
This increased testing level will help improve the technology even further, as the system can learn from a broader range of driving scenarios and road conditions.
FSD Will Make the Roads Safer
The safety benefits of Full Self Driving technology will be a major selling point for Tesla and one of the primary reasons for its rapid growth. Using cameras and other advanced technologies, FSD can monitor the road and make real-time adjustments to ensure the vehicle operates safely and efficiently. As a result, this technology reduces the likelihood of accidents and provides passengers with a safer, more comfortable driving experience.
Overall, making FSD Beta available to 400,000 customers represents a major step forward for Tesla and the entire autonomous driving industry. It's now available to all customers who have purchased or subscribed to FSD in the U.S. and Canada. The next big expansion is expected to be in Europe sometime this year.
With its focus on safety and reliability, Tesla is leading the way toward a future where driving is fully autonomous, and accidents are a thing of the past. As technology continues to evolve, we can expect to see even more impressive advances in the coming years, bringing us closer to a world where autonomous vehicles are a common sight on our roads.