With the release of update 2021.32.22, Tesla released Safety Score, a feature that assesses your driving behavior. To assess your driving, Tesla is using a similar model to what they use to determine Tesla insurance rates.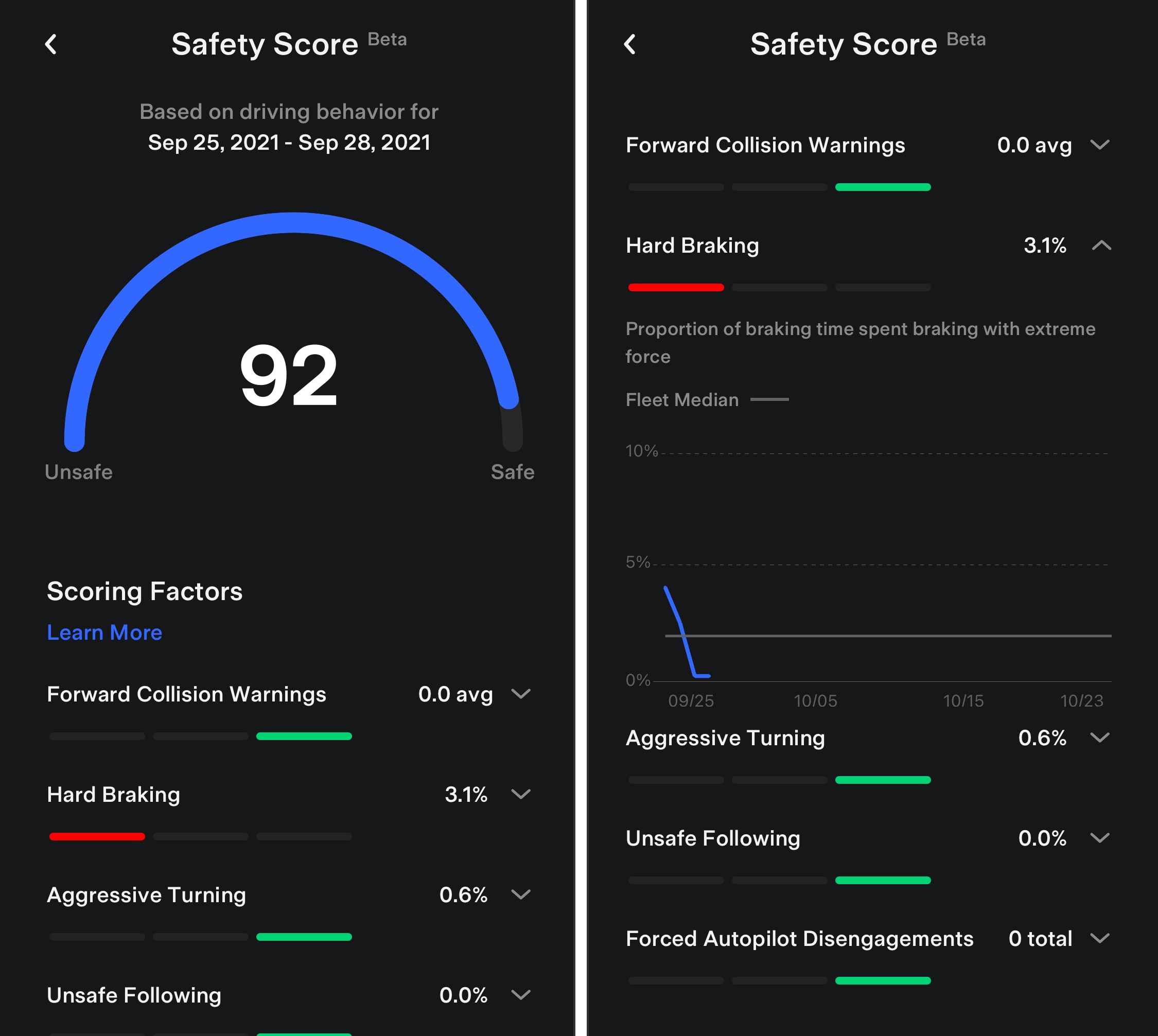 By opting-in to Safety Score, you give Tesla the authority to collect certain driving metrics that Tesla will use to measure your driving behavior. Tesla will assess your risk across five major categories.
The five categories are:
Forward Collision Warnings
Hard Braking
Aggressive Turning
Unsafe Following
Forced Autopilot Disengagement
Your Safety Score is then available in the latest Tesla app (version 4.1), which is currently available to iPhone users, but will soon be available on Android as well.
Your Safety Score is rated from 0 to 100 and the app does an excellent job breaking down the score for each category and comparing it to the Tesla fleet median.
You can also dig deeper and drill down into an individual day or even a specific trip to see which drives affected your score the most. Tesla will even show you which driver profile was used for an individual trip.
Tesla is currently using this feature to decide the next batch of FSD Beta testers, but this is an excellent feature that should be available to everyone.
Safety Score is a useful feature if you're looking to improve your safety on the road. It can also be used to monitor new drivers or even to see how your vehicle was handled when used by other individuals such as valet service or car rental services such as Turo.
Tesla Safety Score is currently limited to vehicles on 2021.32.22 and later and to owners in the US. You must opt-in through the Request FSD Beta button in the Autopilot menu.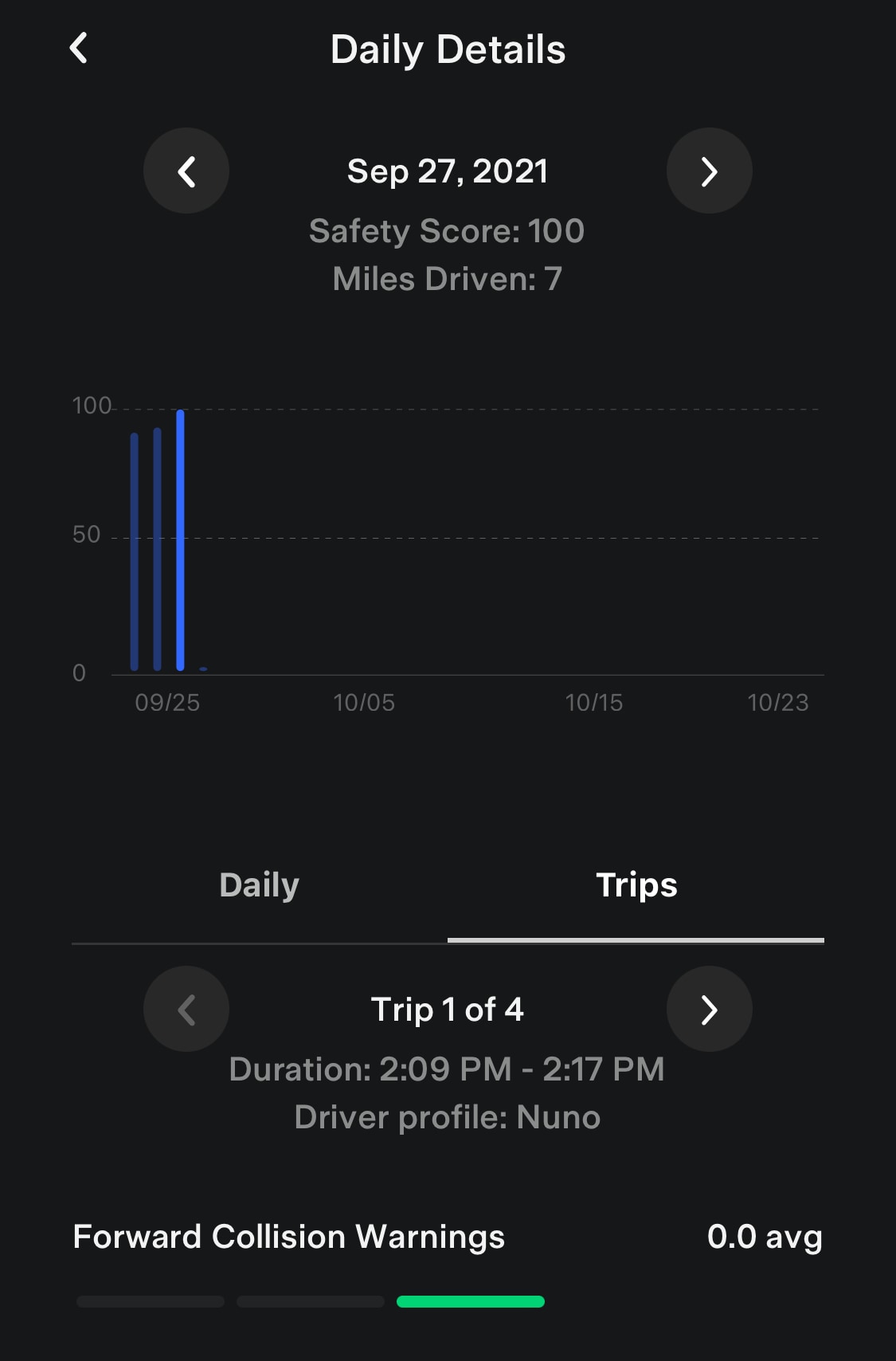 Expect Tesla to continue improving this feature and expanding it to other regions. I would also expect Tesla to use this data to further improve their FSD Beta.