Tesla has added the long awaited 'Request Full Self-Driving Beta' button. This button will give you the ability to try the FSD Beta in the near future.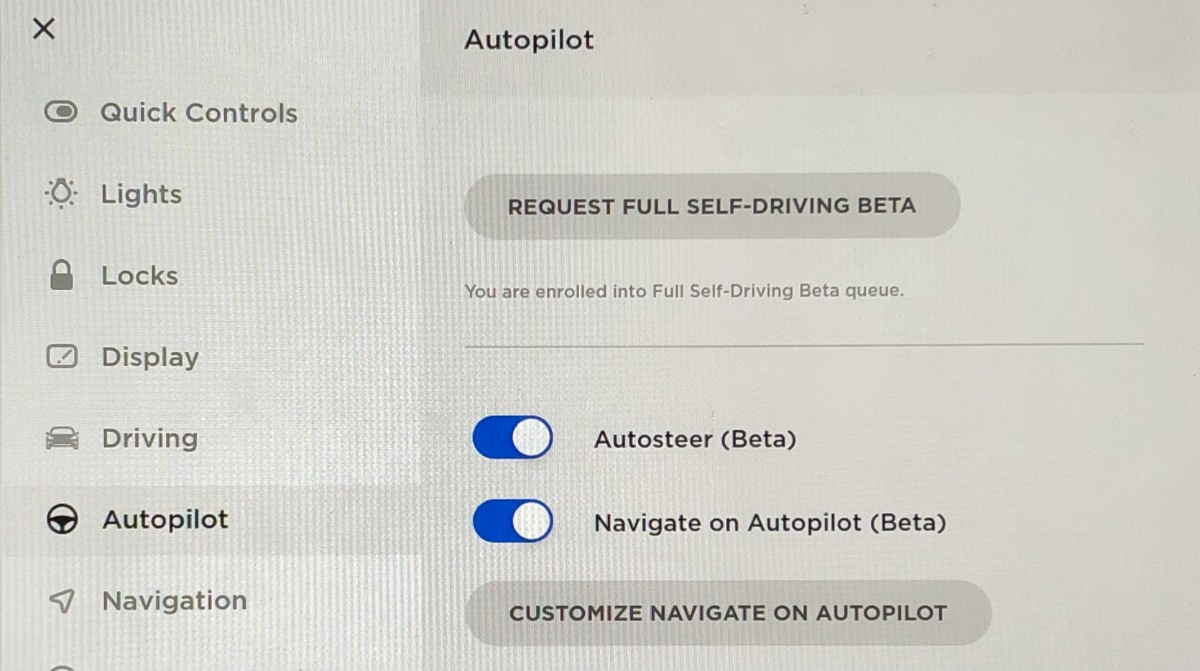 The addition of the button comes in a separate release, update 2021.32.22, and now it's available in Canada in update 2022.4.5.4 as well.
If you're already on one of the 2021.32 or 2022.4 releases, update 2021.32.22 and update 2022.4.5.4 only adds the addition of the FSD Beta button.
However, if you're on one of the 2021.24 releases or even one of the older 2021.4 releases, then you're in for more features.
You may also want to see the release notes for 2021.24.
If you're in the US, Canada or Mexico, this will also add the Cabin Camera update for many, which introduces better driver monitoring and less nagging about holding the steering wheel.
As for the FSD Beta button, the button itself appears in the Autopilot menu. Tapping on the button will bring up a dialog that will give you additional information on the FSD Beta.
It will ask you to agree to Tesla collecting driving data for seven days to see if you're a "good" driver and are eligible for the beta. If you're interesting in testing out the beta, you'll want to drive safely to receive a good driving score, as determined by Tesla insurance.
After the seven day period, if you're in good standing with Tesla insurance then Elon says you'll be granted access to the latest FSD Beta, version 10.1.