Those of us who paid for Full Self-Driving but who were not included in the initial test groups, Tesla employees and carefully selected customers, will get access to the BUTTON on Friday, September 24th.

But the BUTTON doesn't mean that you will be added to the widened group of beta testers. You have to earn it. Here's how.
This article is likely of interest only to people who paid for FSD, are in the US and who want to volunteer to teach the computer how to drive. I want to stress that this is a volunteer job. You won't earn a penny for doing this.
Pushing the button is not enough. You have to agree to allow Tesla insurance to absorb data from your driving for a week. Then Tesla will decide if it wants you in the expanded group of beta testers.
Remember, becoming a beta tester doesn't mean that your car can drive itself without your intervention. Quite the reverse. Tesla is looking for volunteers who will teach the neural network how to drive like a professional chauffeur. That's professional chauffeur, not professional race car driver.
Factors Tesla Insurance Uses
Luckily for us, a while back Reddit user /u/Callump01 reverse engineered the Tesla app to determine exactly which events Tesla uses when determining a driver's safety rating.
Callump01 was able to determine that Tesla uses these metrics when determining a driver's premium:
ABS Activation - Number of times ABS is activated
Hours Driven - Average daily driving time
Forced Autopilot Disengagements - Number of times Autopilot is disabled due to ignored alerts
Forward Collision Warnings - Number of times car detects a potential forward collision
Unsafe Following Time - Portion of time spent at an unsafe following distance
Intensity of Acceleration and Braking - Speed variance due to extreme acceleration and braking. Shown on a scale from 0-10 as measured against Tesla's internal fleet.
So here's what to do during the week where you are being evaluated by the insurance software.
Drive places. If your car is parked all the time, the software won't be able to assess your driving skill.
Engage FSD whenever possible. Tesla will want to recruit volunteers who are actually interested in using FSD. Elon Musk has said that someone who uses Autopilot would fall into the "good" category.
Drive on city streets and country roads. Autopilot is already pretty good at driving on limited access highways.
Don't accelerate aggressively unless you must do so to avoid a crash. Insurance algorithms don't like aggressive drivers.
Reduce ABS Usage
Focus far ahead. One of the statistics that is kept is the number of times ABS was activated. Reducing this number shows less aggressive driving. If you see that you are going to have to stop for a light or a stop sign, tap the brake to go out of FSD so you can slow down with regenerative braking. Insurance algorithms don't like aggressive braking, and, unfortunately, Tesla FSD, waits too long to slow down for signals and stop signs. Then it brakes aggressively. So using FSD to come to a stop will hurt your score.
Don't Accelerate Too Quickly
Don't speed very much. The Tesla insurance algorithm will look at your intensity of acceleration in addition to braking. Sometimes, you have to go faster than the posted speed limit in order to keep up with traffic. If you are in a situation where all the traffic is going faster than the posted speed limit, then you can speed up a bit, but try to stay as close to the speed limit as you can without blocking traffic. Remember, if you have to speed, keep up with the slower speeders, not the faster speeders.
If the car is braking for no apparent reason, phantom braking, use the accelerator to move the car along.
If you are approaching a sharp curve there are two things you need to think about. Without the beta version of FSD, some curves are too sharp, and standard FSD will stop working in the middle of the curve. I've experienced this at certain curves in my area. If this happens, it will lower your score. So the two things to do are, first, lower your speed before the curve by tapping the brake, and second, steer the car around the curve yourself before re-engaging FSD.
When you're using Autopilot, pay attention to the alerts. Tesla will track the number of times that Autopilot has been disengaged.
Keep Your Distance
You'll also want to pay close attention to objects in front of your. Tesla will be looking at the number of times Forward Collision Warnings have gone off.
Use a follow distance greater than one or two. Another metric that Tesla insurance uses to measure how safe someone is driving is by their follow distance. If someone follows too closely for long periods of time, this will lower their Tesla insurance rating as well.
Obey traffic rules whenever possible. Yield the right of way when you don't have the right of way. Take the right of way when you do have it, but don't crash just because you are entitled to the right of way.
Be careful to yield to pedestrians and bicyclists. Even if you have the right of way, it will mess up your day if you hit a pedestrian or a bicyclist. And you won't get to be a beta tester for FSD.
After you activate the button on September 24th the Tesla insurance calculator will show your rating in real-time so that you can tell how you're driving and can adjust accordingly. It'll also provide additional details on what is rated a "good" driver.
Tesla insurance calculator will show status in real-time & tell you what actions are needed to be rated "good driver"

— Elon Musk (@elonmusk) September 20, 2021
The button will be available this Friday, presumably in your car. Stay tuned for more details. Tesla FSD Beta 10.1 which is set be released on October 1st, will introduce new features such as merged NNs for highway and city driving, as well as the ability to go in reverse.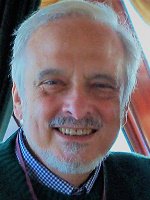 Henry Farkas is a retired country doctor. He bought his Tesla Model 3 in the middle of the pandemic.