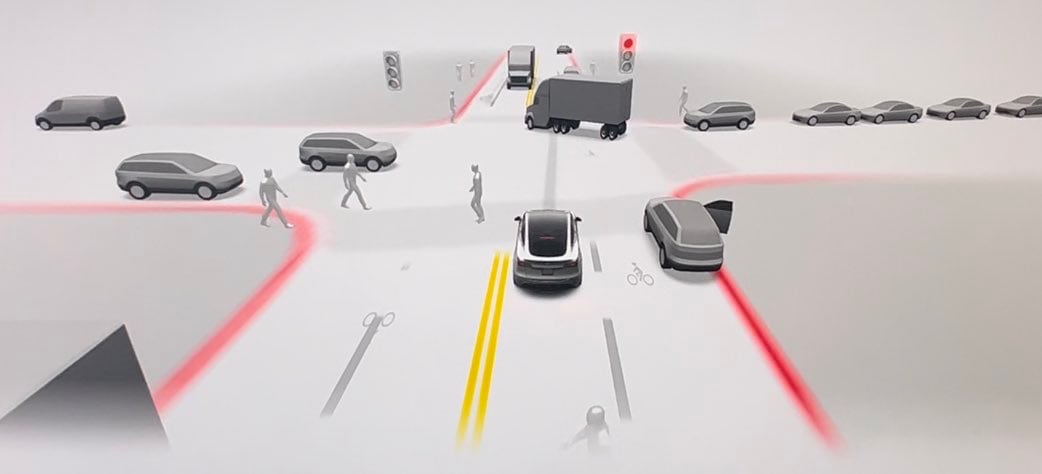 Tesla has begun its rollout of Full Self-Driving version 10.69.3.3 to its employees, which is version 2022.40.4.10.
This year's holiday update is expected to be full of stocking stuffer goodies for Tesla owners, such as the addition of Apple Music. Not only will owners receive a playful holiday light show, but we'll hopefully also see the integration of FSD Beta into the firm's main releases. This will mean that production updates (non-FSD) and FSD Beta updates will no longer be two separate versions.
Release notes for 10.69.3.3 are not yet available, so it's unclear exactly what Tesla has addressed in this version and whether it'll be primarily a bugfix release or contain larger improvements to FSD Beta.
Either way, users will gain the new features that are in Tesla update 2022.40. It'll also open up the beta to owners who have been on one of Tesla's 2022.40 updates.
This release could also be in preparation for Tesla's upcoming FSD Beta v11, which will be a larger update that merges the tech stacks Tesla is using for highway and city driving.
Tesla CEO Elon Musk stated that version 11 would come in a limited fashion before Thanksgiving, however, that hasn't happened yet. Instead, Tesla pushed its Full Self-Driving Beta software to everyone in the US and Canada.
"Tesla Full Self-Driving Beta is now available to anyone in North America who requests it from the car screen, assuming you have bought this option," Musk wrote on Twitter at the time. "Congrats to [the] Tesla Autopilot/AI team on achieving a major milestone!"
Although Musk's message was correct, that FSD Beta was opened up to everyone, it should have had an asterisk, as there are some additional requirements.
You needed to be on a production update that was lower than FSD Beta's current build, and have compatible hardware, which at the time excluded MCU 1 owners and some vehicles that required camera upgrades.
While major improvements are expected in FSD Beta v11, Tesla is also expected to make significant improvements to FSD hardware in the coming year.
Tesla is continuing to remove hardware such as radar and ultrasonic sensors from their vehicles in favor of Tesla Vision, Tesla's own camera-based visioning system. However, in January 2023, Tesla is expected to add HD radar to its vehicles. This is likely one of the first of many additions to its next-generation "Hardware 4" update.
We're also anticipating a number of these "Hardware 4" improvements to be rolled out with Tesla's revamped Model 3, which is expected to go into production in Q3 of 2023.