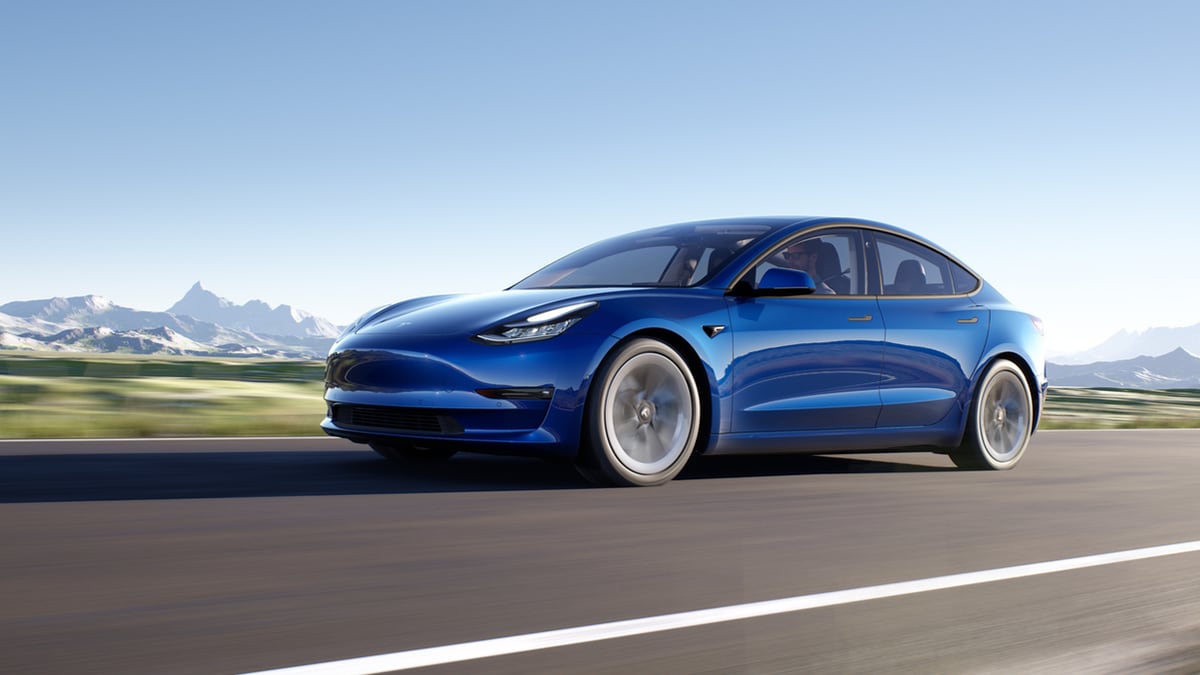 Tesla's gearing up for a small "revamp" of its popular Model 3 vehicle, which is set to go into production in the middle of 2023.
According to Reuters, the revamp is called "Project Highland" and aimed at lowering the production costs and increasing the Model 3's attractiveness and not because it needs a redesign. The Model 3 was launched back in 2017, and Tesla has already sold well over 1 million of them.
According to our sources, don't expect a design overhaul of the Model 3, though. Instead, Project Highland will focus on reducing the number of components and complexity of the Model 3's interior.
The main goal of this Model 3 revamp is to increase manufacturing efficiencies and reduce costs. Tesla would like to get the Long Range and possibly the Performance variants of the Model 3 to qualify for the US tax incentive for 2023. Under this tax credit, manufacturers' suggested retail price for brand-new sedans must be less than $55,000. For SUVs, trucks and vans, the maximum price is capped at $80,000.
Our previous evaluation of the vehicles that would qualify include the Model 3 RWD, Model Y Long Range (AWD), and Model Y Performance. However, this will likely change once the revamp goes into production.
Do not expect new vehicle features to be added to the Model 3, such as a rear display, air suspension, or ventilated seats. These features would raise the price of the Model 3 and create a significant overlap between the Model 3 and the refreshed Model S.
Yoke Steering Wheel
One new feature that is possible in this Model 3 revamp is the introduction of a yoke steering wheel or more likely, a wheel similar to the Tesla Semi, which has capacitive controls and no stalks. The stalks are replaced with capacitive controls on the steering wheel and touch controls on the vehicle's display. We previously reported on this rumor in August.
Redesign Rumors
A few rumors are floating around online including a redesigned front bumper and removal of door handles in exchange for touchless doors like the Cybertruck and Roadster 2.0, although our source tells us that this is cool, but not accurate.
2023 Model 3 Update

Based on recent rumors
-Bumper facelift (in line with Y/S/X)
-No door handles, wing mirrors or ultra sonics (as Cybertruck) pic.twitter.com/GQ5k64bV4O

— Alwin (@Alwinart) November 29, 2022
The revamped Model 3 is likely to remain without its ultrasonic sensors, as Tesla is beginning its transition to its own Tesla Vision. This technology uses the vehicle's onboard cameras and vast amounts of data from the neural net to function.
Over the past few years, Tesla has made significant efficiencies in the way it builds and manufactures vehicles. Recently, the Model Y switched to a single-mold front casting. This requires 169 fewer pieces and 1,600 fewer welds. To achieve this, Tesla is using its Giga Presses at its Berlin Gigafactory.