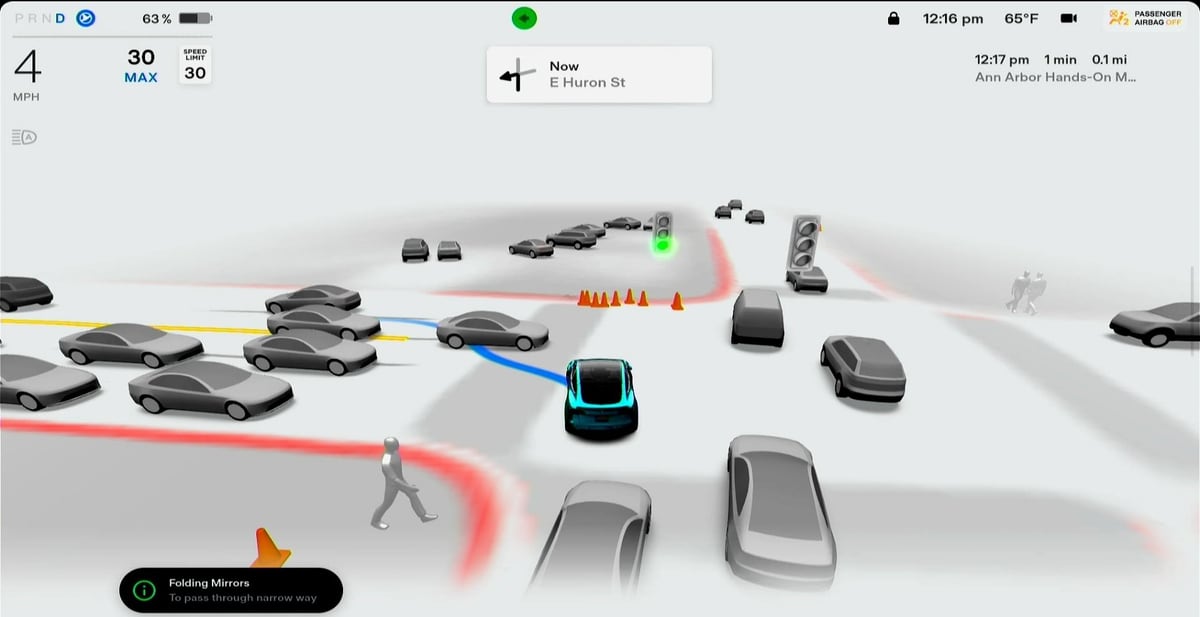 The moment many Tesla owners have waited for has arrived: Full Self-Driving Beta is now available to anyone in North America who has requested it, according to Tesla CEO Elon Musk.
Musk took to his newly acquired social media platform Twitter to announce the news.
"Tesla Full Self-Driving Beta is now available to anyone in North America who requests it from the car screen, assuming you have bought this option," writes Musk. "Congrats to [the] Tesla Autopilot/AI team on achieving a major milestone!"
This historic moment comes just days after Tesla began rolling out its latest version of FSD Beta, version 10.69.3.1, which is version 2022.36.20. It includes feature updates like a revamped Energy App, alternate routes, blind spot camera location, and more.
Now, this version is going wide to "anyone in North America who requests it."
To receive FSD Beta you'll just need to request it in your vehicle under Controls > Autopilot. There is no longer a minimum safety score to achieve and everyone should receive the beta shortly after requesting it, as long as you've bought or subscribed to FSD Beta in the U.S. or Canada.
There are a few requirements for you to receive Tesla's FSD Beta. Your vehicle will need to have Tesla's FSD computer, known as hardware 3.0 or above. It also currently requires your vehicle to be on a 2022.36 update or below.
If your vehicle is on one of the 2022.40 updates, then you'll need to wait until the next beta update since the current beta (v10.69.3.1) is based on 2022.36 and Tesla doesn't normally allow vehicles to roll back to a previous version.
Some Model S and Model X vehicles may require a camera upgrade before being eligible for FSD Beta.
Tesla's next FSD Beta, v11, which is still being tested internally may also be released to some external testers starting today. A few days ago Musk confirmed on Twitter that version 11 would be widened "before Thanksgiving." FSD Beta v11 includes a unified tech stack for city and highway Autopilot use and is expected to go to a wide release sometime next month.
When it comes to FSD Beta updates, Tesla starts distributing to employees first for testing and going wider as they collect data and fix bugs. Then, based on a number of factors, Tesla broadens up distribution to more owners. However, this may soon change when FSD Beta gets incorporated into all Tesla software builds. This may happen with FSD Beta v11.
For owners new to FSD Beta, it's surely a day a lot of us have been waiting for and a monumental moment for Tesla. However, it doesn't stop there, it looks like we'll soon all have access to the next big update, FSD Beta v11.