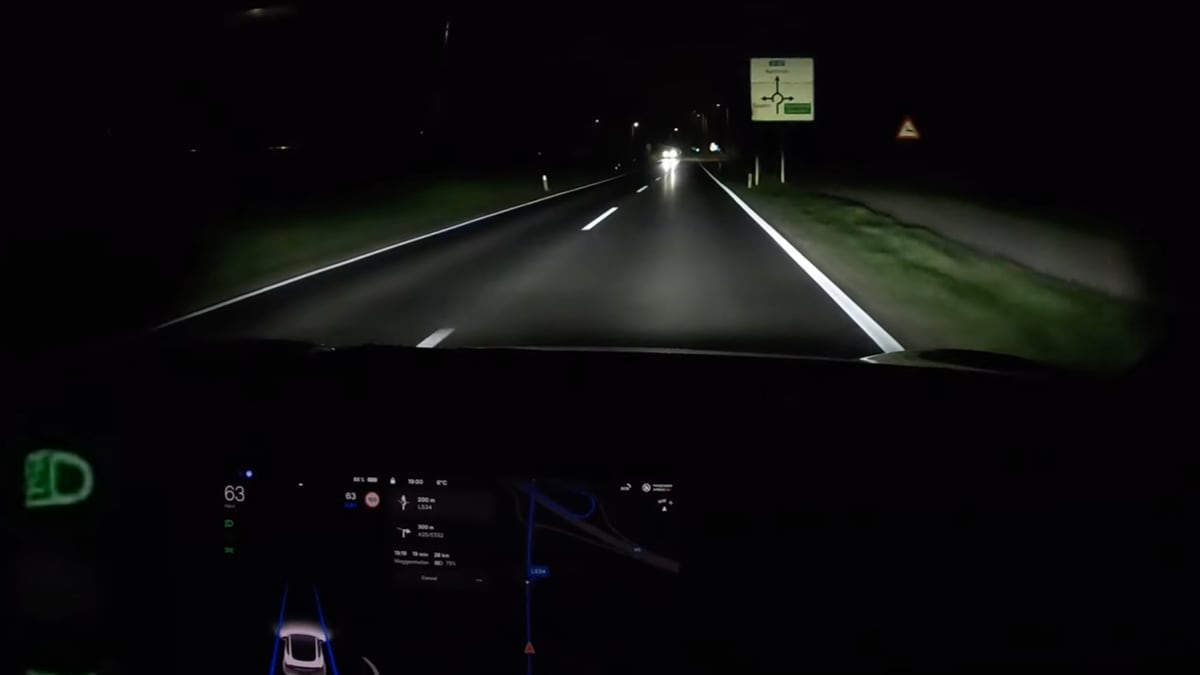 For many of us, the days are getting shorter. Unfortunately, with the winter solstice one month away, we will have to deal with even more hours of darkness. This time of year gives headlights a workout, including auto high beams. While Tesla does many amazing things, the auto high beams have been problematic for owners, but that appears to be changing.
A video posted on YouTube by Twitter user @raffaeru shows a night drive with the lights changing from high to low beam. The description of the video reads: Finally, usable auto high beams on Teslas. A welcome undocumented change in software version 2022.40.4.
Twitter Confirms High Beam Changes
Although Tesla did not officially mention improvements to its auto high beams feature in the 2022.40 release notes, many users have reported drastic improvements to the feature. We recently asked people on Twitter if they'd noticed a difference in auto high beams. Some have not, but others raved about the change. Here are some responses:
Video of Improved Auto High Beams
@Arpe_DK: Yup, so much better! Was driving 200 miles in the dark the other day, only once did the Tesla annoy an oncoming driver. Usually it annoys all of them. I rate the [auto] high beams 7/10 from 1/10. Further improvement are needed for sensitivity, and no high beam during streetlamps.
@wertzu112: Noticed very big difference on 2022.40.4.1. Seems Tesla has cranked up the sensitivity, now they also turn off without apparent reason all the time when light reflects off of signs, poles etc. But no more dazzling of oncoming traffic, so that's a plus. Was unusable before…
@bjornstenberg: Oh it has improved massively. It now dips as soon as it detects a vehicle in the field of view. Front, back, side, it detects everything. I didn't want to use it before since I couldn't trust it to not blind oncoming traffic. That worry is completely gone.
@andefred: Yes! Significant improvement! To the point that I most of the time could not react faster manually which I always did before.
V11 Includes High Beam Improvements
Also, well-known Tesla enthusiast @WholeMarsBlog posted a text conversation when tweeting the Full Self-Driving Version 11 release notes. It's unknown who is in the discussion, but they talk about V11 and then say "auto highbeams are waaay better with this version. I can actually trust it now!"
It's not clear whether FSD Beta v11 contains only the improved auto high beams from update 2022.40 or if Tesla has made additional improvements in v11.
Full Self-Driving has started going out to everyone in North America and FSD Beta v11 is speculated to be released later this year.
By the way, we rely on information from Tesla owners and would like to thank everyone for their input on our Twitter question. If you've noticed improvements to auto high beams, let us know in our forum below.