Early look at 2021.32
August 30, 2021
By Nuno C.
After going through a draught of updates, which we believe was due to getting the new Model S software ready for launch, Tesla is now catching up on release versions. We're now seeing update 2021.32.5 starting to roll out in a very limited fashion.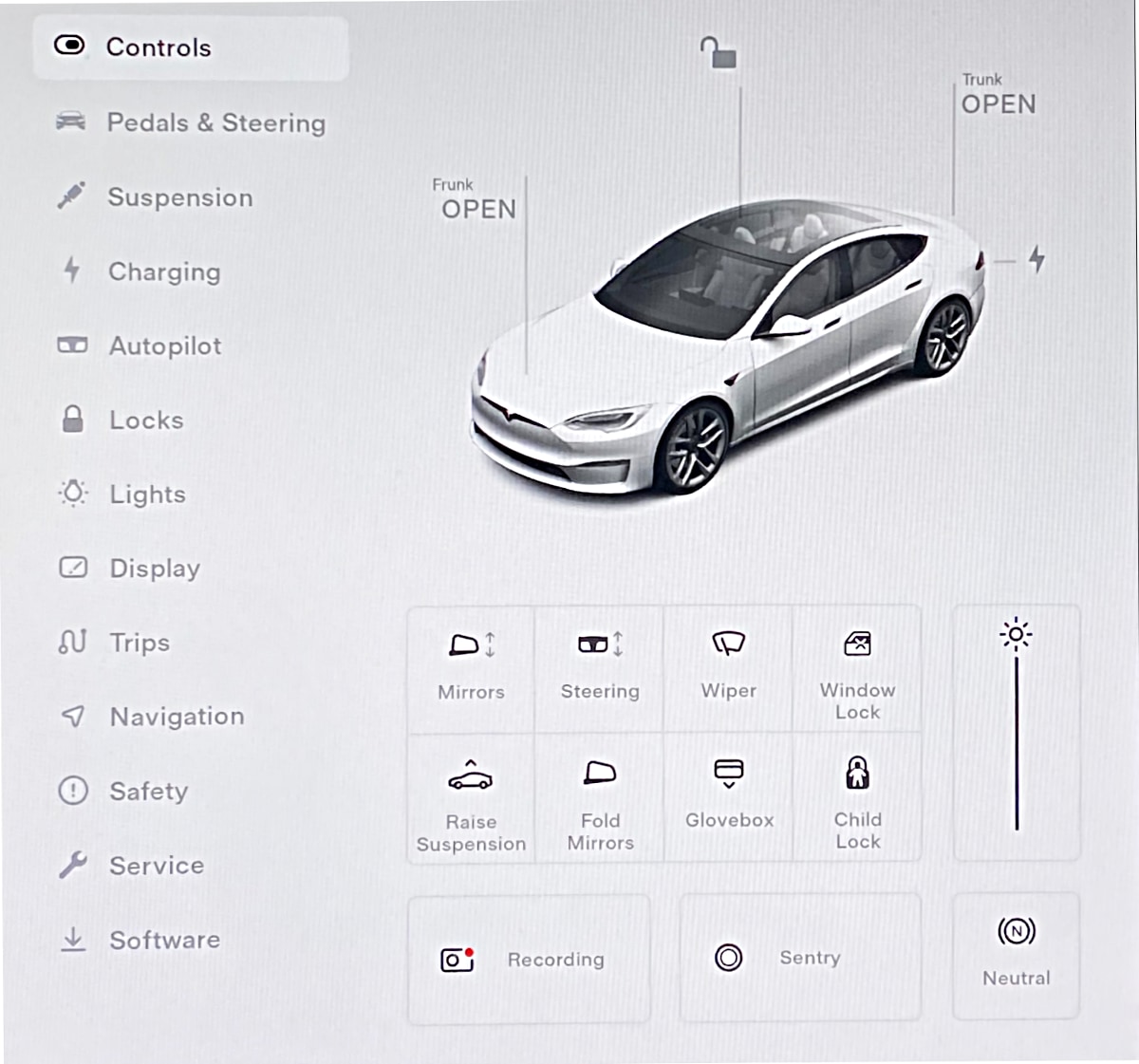 Update: Release notes for 2021.32.5 are now available.
New Language Support
Tesla has been adding a bunch of new language support for the UI and voice recognition. In 2021.12 we saw the addition of Finnish and Croatian, and in 2021.24 Tesla added Hungarian, Romanian and Russian. It's not clear yet which languages have been added in this release yet, but Tesla has started working on localizing their UI in Greek and Hindi, so it could be one or both of those.
More Improvements to Vision Based Autopark
Tesla released a vision based Autopark feature for the 2021 Model S in 2021.24. They're now improving upon that featureset. The vision based Autopark offers increased capabilities by giving the driver the ability to park in almost any post, regardless of whether there is a car parked next to it. We believe Tesla is testing this on a smaller user base such as the 2021 Model S and will be releasing it to all models with HW 3.0 and FSD in the future.
"Your vehicle can now automatically park in parallel and perpendicular spots. While driving below 15 mph (25 km/h), the instrument cluster will display a parking icon if it detects a potential parking spot. To initiate Autopark, tap-and-hold the Autopark button in the shift panel, and release the steering yoke. For more information on Autopark, please refer to the Owner's Manual."
Adaptive Suspension Damping
Most Model S and Model X vehicles include air suspensions for a smoother and more customized ride. Tesla has continued to improve and refine the experience with updated hardware and software over the years. They have now recalibrated the suspension algorithm to improve ride comfort and better handling.
"A recalibrated suspension damping algorithm allows for smoother control and improved ride comfort. A rebalanced rebound-to-compression ratio works with the all-new multilink rear suspension to enhance steering response and handling for a higher degree of road connection and more precise control during spirited driving."
Accessibility Update
The "Quick Controls" panel in options, known simply as Controls in the 2021 Model S has replaced Camera with Child Lock to better match the quick controls that are available in other vehicles. This move brings consistency and makes sense since Camera is already readily available in the bottom navigation.
"Child Lock replaces Camera under Controls. You can still access Camera via the bottom bar on your touch screen."
Updated QQ Music
QQ Music, a streaming service available in China now has support for high bit rate streaming. A high bit rate option is also available for Slacker, the default music service in the US. Spotify on Teslas does not yet support high bit rate but we hope that seeing it available in these other services is a good sign that we'll see Spotify support in the future.
We expect this release to include more features than those outlined here for Model 3 and Model Y owners in the US. We should find out more about those features soon as this release starts rolling out to additional cars.