Tesla offers various driver assist features under their Full Self-Driving umbrella that help with everyday tasks. These features make driving easier, especially during longer trips where fatigue can become an issue. The features today are meant to aid humans in driving and require full driver attention, but Tesla continues to develop this tech faster than anyone else. They hope to be the first to achieve a true autonomous vehicle.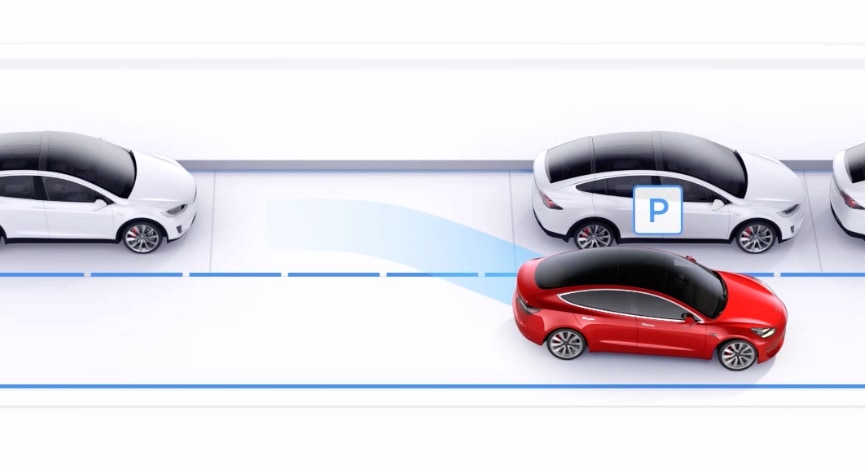 Until recently Tesla relied on a mashup of sensors including cameras, radar and ultrasonic sensors to help understand the world around them. In May of this year Tesla started releasing some vehicles without radar and relied on camera data alone. The new FSD Betas that support Autopilot on city streets also rely on vision only.
Tesla has now released an improved Autopark feature for the new Model S that relies on vision with update 2021.24.2. Previously Autopark relied heavily on the ultrasonic sensors, making it more of a party trick than a useful parking assistant. In order for the car to be able to Autopark there needed to be a vehicle on either side of the empty space so that the car could sense the boundaries of the parking spot.
However with this new iteration of Autopark that relies on vision, the car is able to more reliably park. And it's able to do so in just about any parking spot, without any vehicles around whatsoever.
Below, Tesla hacker @GreenTheOnly managed to activate the feature on his Model X and he shows us how it works:
Well, tested the new "Tesla autopark" that Tesla only deploys to refresh model S for whatever reason now.

It is camera based (unlike previous ultrasonic-only implementation) so it can use just drawn parking lines and also centers in them rather good unlike the USS version pic.twitter.com/ZTi7Q4VAEN

— green (@greentheonly) August 10, 2021
It's a much improved Autopark feature that is surely going to continue to improve as Tesla continues to develop their vision AI. It's now available for the redesigned Model S and we believe it'll soon be available for all vehicles.
Update: Tesla has now started rolling out vision-based Autopark to other vehicles including the Model 3 and Model Y. This version of Autopark is a significant improvement over what Tesla offered before.
Update: Tesla has been slowly rolled out vision-based Autopark to several regions and models.
It was first added to the new Model S in software update 2021.24.