Tesla has officially removed radar from their latest cars off the production line in the US. According to Tesla, all new Model 3 and Model Y vehicles produced in May 2021 or later will no longer come with radar. Instead the cars will rely on Tesla's vision system completely for Autopilot and safety features.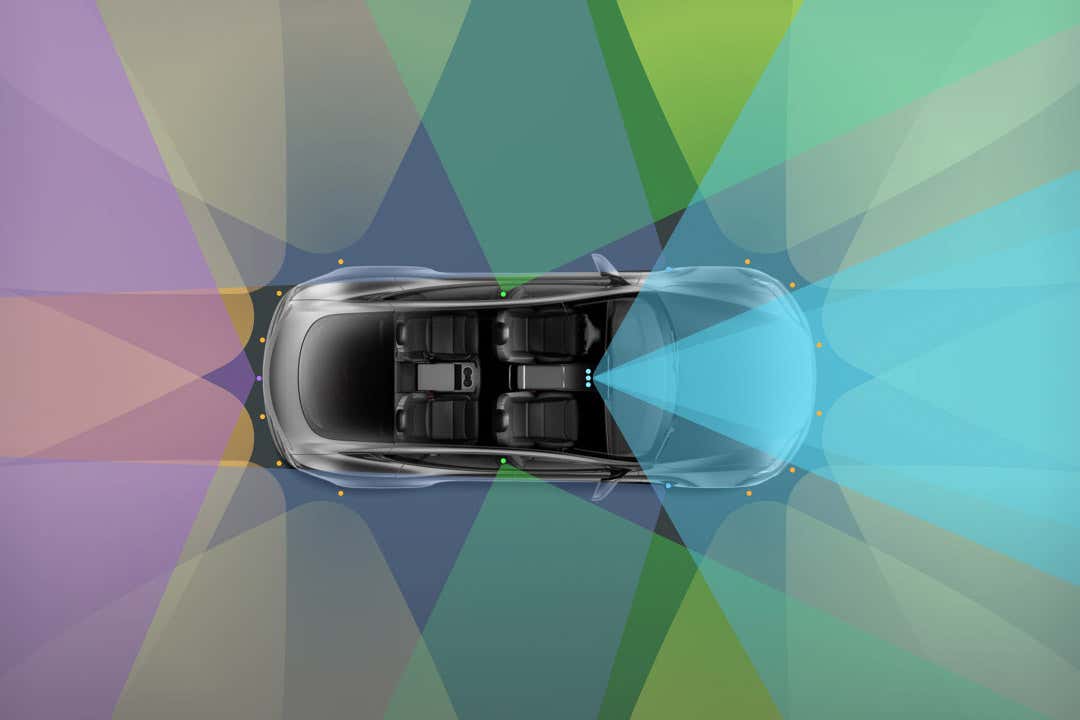 Autopilot and most safety features such as Automatic Emergency Braking and Obstacle-Aware Acceleration will still be available, but they will now only use Tesla's camera-based system.
A camera-based system makes sense and is the long-term vision for Tesla, who has doubled down on vision several times. Other manufacturers have relied on LiDAR and other more expensive systems.
Teslas only have radar facing forward, so although it's the most crucial direction, if Tesla plans to solve FSD then they will need to solve vision so that they can accurately determine objects and distance in all directions. Merging data from multiple sensors is often difficult, so Tesla is breaking free from their reliance on radar and focusing on the future, which is their pure vision AI.
With vision, Tesla will now be able to detect objects the same way in all directions instead of preference or "higher degree" of confidence in a certain direction, such as forward where the radar used to be.
Although Tesla's vision system is the future, it looks like Tesla isn't quite there yet and will have some ground to make up before it catches up to radar in all regards.
Some FSD features are currently disabled or limited for cars without radar. Summon is not currently available and the UI states that "Smart Summon will be enabled in a future software release." Autopilot will also have some short-term limitations such as increased follow distance, a maximum Autopilot speed of 75 MPH (120 KM/H), and it will require auto high beams to be turned on while on Autopilot.
The safety feature of "Emergency Lane Departure Avoidance," has also been turned off for the time being while Tesla continues to develop their vision AI.
It looks like removing radar from their most popular cars will also save Tesla millions of dollars per year as the radar is estimated to cost more than $500 USD. Safety always comes first, but if Tesla can maintain the same reliability with vision then this is a very good thing.
There's no doubt that vision is the future, but the question is, did Tesla move too fast and remove radar too early? The very short-term answer appears to be yes, based on the missing features and limitations alone, but we will find out in the coming months whether it was the right decision.
If you already have a Model 3 or Model Y with radar then it will continue to function as it did before. It will continue to use and rely on radar data and all features will be available. Once Tesla advances their vision system even further and is able to make all features available there may be a time when their vision system surpasses the reliability of radar and our cars will no longer use it as well.