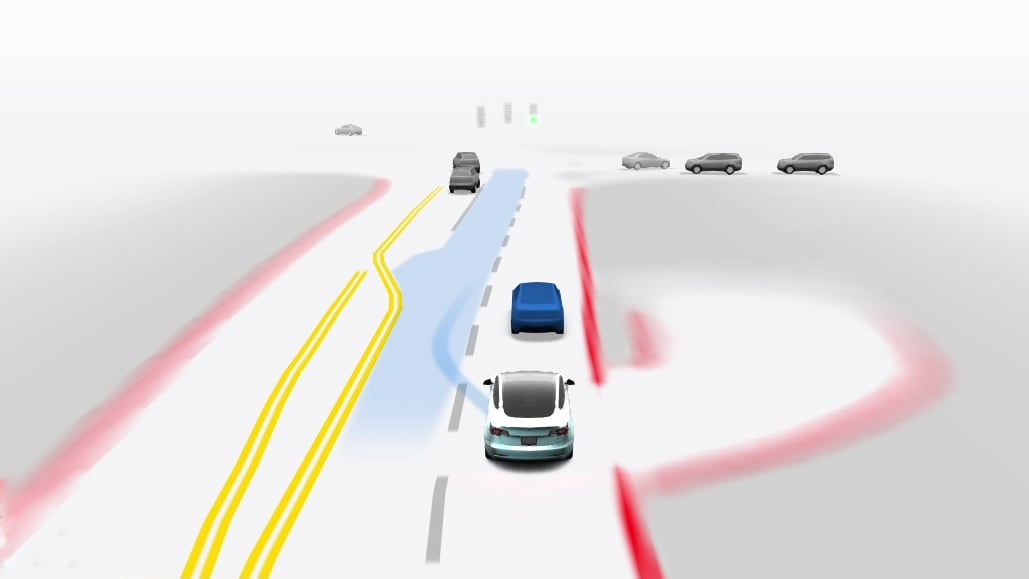 Tesla is finally expanding the FSD Beta to more testers who have been patiently waiting and maintaining high Safety Scores.
Elon Musk announced the expansion on Twitter and said Tesla would expand the beta to 160,000 testers in the United States and Canada, up from 100,000.
He has said the program could only improve with more real-world driving data input. The real-world experience could have been drivers achieving nearly perfect Safety Scores.
Lower Safety Score
Tesla has now lowered the Safety Score required to get into the FSD Beta program. Anyone in the U.S. or Canada or who has driven more than 100 miles with a Safety Score of 80 is now eligible to receive the beta.
Early this morning owners began waking up to a surprise update from Tesla. Tesla started sending out the latest FSD Beta, 10.69.2.2 (update 2022.20.17) to new testers overnight.
Only for those on 2022.20 or earlier?
It appears that those receiving the beta have been on a version of 2022.20 or earlier. Owners on update 2022.24 or 2022.28 haven't been offered the beta yet.
It's possible Tesla wants to prevent rolling owners backward in terms of updates, causing some features to be removed. Potentially features that the owners may have just started getting used to such as blind spot camera placement, alternate routes, or other features included in update 2022.24 or 2022.28.
Elon has already commented on the next version of FSD Beta, revealing that it will be beta 10.69.3 and it's expected to be released shortly after AI Day Part II. This version could be based on update 2022.24 or 2022.28 and include testers currently on those updates.
Last updated: Nov 27, 1:00 am
For those unfamiliar, just because someone purchases FSD doesn't mean they have access to the FSD Beta. No, the driver is graded by Tesla and given a score. That score has to be above a certain point to be enrolled in the FSD Beta. Tesla's CEO has said that more than 100 million FSD miles should be logged by the end of 2022. In July, that number stood at 35 million miles. Of course, to triple that number, more testers are needed.
In August, Tesla's CEO was confident FSD had a breakthrough and told shareholders the next update would be so great that he had to break the order of numbers, "… we've made some pretty significant architectural improvements. So, it is really more than 10.12 to 10.13 release. It might, I don't want to speak too soon, but it might qualify for 10.69. It has to earn that, obviously!"
While the price of FSD continues to go up, Musk says this about making the roads safer, "We're solving a very important part of AI and one that can ultimately save millions of lives. And prevent 10 of millions of serious injuries by driving just an order of magnitude safer than people."
Autonomous vehicles have been a goal for years. Musk publicly discussed it in 2017 and believed the feat could be done in two years. However, a few months ago, he admitted it was a much more significant challenge than he predicted. "The sheer amount of work required to do this boggles the mind," he told the Tesla Owners Club of Silicon Valley. "I've seen a lot of tough technology problems, and solving real-world AI such that a car can drive itself is one of the hardest problems I've ever seen. It is way harder than I originally thought, by far."
Were you newly invited to FSD Beta if you had a 80+ score?

— Not a Tesla App (@NotATeslaApp) September 20, 2022
Since 10.69 was released on August 20, updates have included several improvements to FSD. The most recent update can be found here. Now with 60% more users, there will be more updates to address what Teslas are experiencing. Plus, there is already FSD Beta 10.69.3 expected just after AI Day on September 30.
Have you just received Tesla's FSD Beta for the first time? Let us know in our forum.