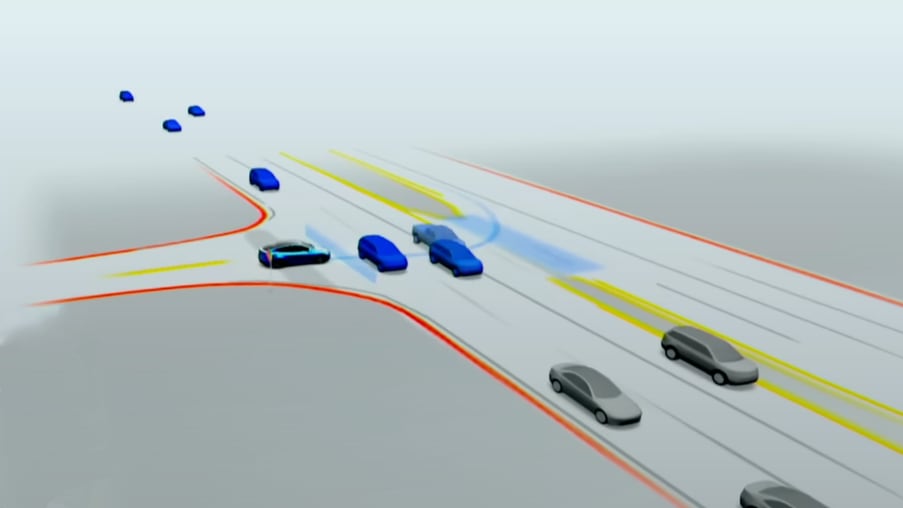 The much anticipated FSD Beta 10.69 (formerly known as 10.13) went out to its first 1,000 testers on August 20th.
This release has been one of the most anticipated updates since the early FSD Betas. While part of that was due to the expected improvements in this beta, the other part is that it's been a while since the last update.
The last beta that went into wide release came out in late May, which means that for some testers it has been more than three months since their last update; an awfully long time for Tesla enthusiasts.
Unfortunately, that means that testers have remained on the 2022.12 branch as well. With about 8% of the fleet already on update 2022.24, one can't help but feel left out in all of the latest features.
Installed on 0% of vehicles
Last updated: Dec 2, 6:17 pm
Some of the exciting features include Cloud Profiles, reposition blind spot camera (video), seat belt enhancements, improvements to navigation energy prediction and quite a bit more.
Beta 10.69 includes a ton of improvements, which is why Tesla is being a little more cautious with its rollout. Tesla rolled out 10.69 to 1,000 testers and plans to roll it out to additional testers with the release of beta 10.69.1.
Elon Musk has just taken to Twitter to announce that beta 10.69.1 will be released Monday night. Based on his previous comments, this will have a wider release than 10.69, although it's not expected to go out to all testers. We'll likely see the original testers receive it first then hopefully Tesla will expand it to some additional testers.
FSD Beta 10.69.2 is where Tesla is expected to release the beta to all existing FSD Beta testers, with it tentatively scheduled 'about a week or so later.'
It's not clear whether Tesla will add any new testers after beta 10.69.2, but it's certainly possible that Tesla will increase the number of testers after a couple of bug-fix releases.
Although Beta 10.69 has many improvements, a major focus of the beta has been Chuck Cook-esque unprotected left turns. These turns can be tricky in high-traffic situations even for human drivers. They require patience, great timing and a good sense of the surrounding environment.
In that regard, this beta appears to be much improved. The car will now utilize the median to its advantage and use it as a stopping point.
FSD Beta also appears more confident in heavier traffic, moving forward when it has an opening. Below you can see one of Chuck's latest videos and see how this beta is performing.
There is one new visualization in beta 10.69 and it's actually extremely helpful for anyone testing FSD. When the vehicle is creeping forward, a blue 'wall' will now be displayed, letting you know where the vehicle is expected to stop. When the vehicle is creeping forward in high traffic it could certainly make the driver feel uneasy and this visualization should help with that. Although this is the only new visualization spotted so far, you can view all FSD visualizations here.
FSD Beta 10.69 is based on update 2022.16 and beta 10.69.1 is expected to be as well. This means that testers will still be a little further behind than non-FSD Beta customers, but they can expect some of the new features included in the 2022.16 branch, including separate media accounts per profile, navigation energy prediction, automatic Supercharger rerouting and more.
Beta 10.69.1 is expected to only include minor fixes, so check out the FSD Beta 10.69 release notes to see everything you may receive in 10.69.1.