First, we have to start off with the positive here, as this isn't Tesla deprecating older vehicles. It's due to AT&T turning off their 3G network, which Tesla uses.
Huge props to Tesla for maintaining cars for so long. Unlike many other tech companies, they don't add vehicles to a vintage or obsolete list. Tesla still delivers updates to the original 2012 Model S cars today. For free. 9 years later.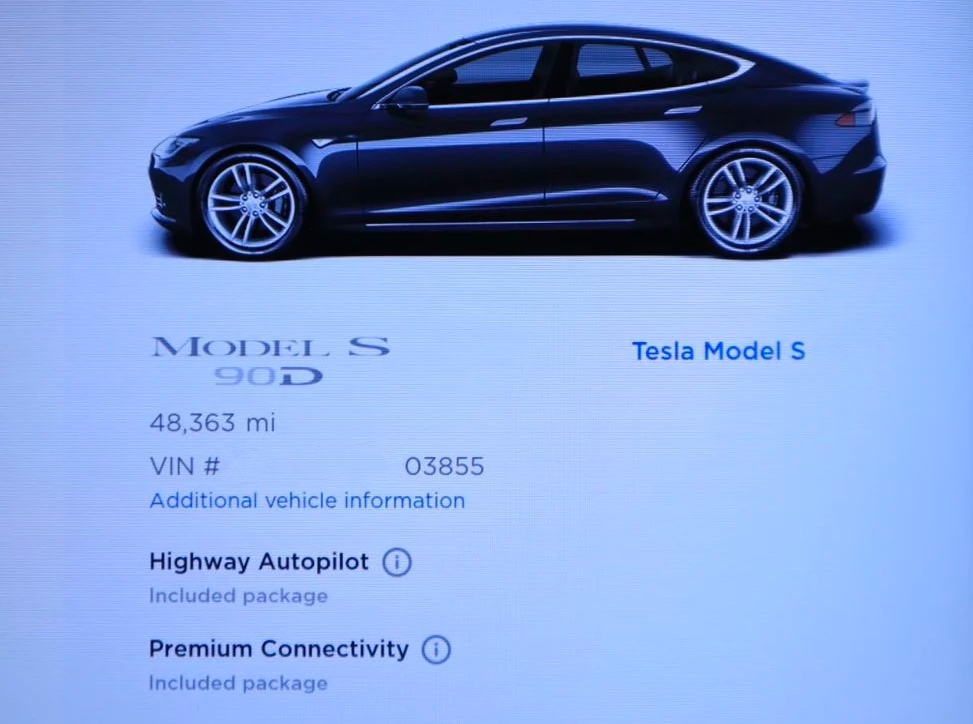 And support isn't ending yet. Tesla will continue to support these vehicles with software updates over WiFi.
There's no other manufacturer on Earth that would do that. We as consumers are always pushed to the newest models. Not always because of hardware advancements, but because manufacturers often only make new features available on new models.
The reason some older Teslas are losing cellular connectivity isn't any fault of Tesla's. It's a matter of technology just moving on. In the US, all Teslas connect to AT&T's cellular network. It has been this way since the original 2012 Model S. Back then 3G provided some of the fastest speeds over cellular and most cellular connected devices used 3G modems, including the modem in early Teslas.
Unfortunately, starting in February next year, AT&T is turning off their 3G service across the country. Cellular data will only be available on LTE and 5G.
This problem isn't unique to Tesla. Any device unitizing AT&T's 3G network will fail to connect come next year. This includes other devices like older cell phones and cellular iPads.
An always available data connection is one of the big reasons Teslas are popular and exciting. You can stream music, browse the web, turn on your climate remotely and receive real-time traffic. It'll even notify you if any doors or windows are left open. So when this connection goes away, it does take away part of the appeal the car initially had.
Luckily for owners, Tesla is giving owners plenty of options here, some free, some not so free, but a good value nonetheless.
Connect Via WiFi
First, your car will not be obsolete, Tesla will continue to provide updates to your vehicle. The cellular modem may be outdated and unable to connect, but your car will still be able to connect via WiFi to your local network.
All the functions your car was able to perform over it's cellular network will still be able over Wi-Fi, which includes downloading software updates. Of course, WiFi doesn't do you much good if you want to stream music while driving.
Connect Via Hotspot
With software update 2020.48.37.8, Tesla added some new capabilities to help with this transition and give owners more choice. Teslas normally turn off WiFi once you shift into Drive or Reverse, since it's no longer needed. However, with this update, Tesla introduced 'Remain Connected to Wi-Fi in Drive', a mouthful of a name, but a great feature. This allows your car to keep WiFi on after shifting into Drive. This will allow owners to share their phone's data connection with the car via a hotspot.
Using a hotspot connection will give your Tesla the same capabilities it had when connecting over a cellular network since these cars have a lifetime subscription to Tesla's Premium Connectivity package. Even though you'll be using a hotspot to connect, you'll remain with access to satellite-view and traffic visualization, which is normally not available when using a hotspot (when you're not subscribed to Tesla's Premium Connectivity).
Modem Replacement
Since it's only the cellular modem that is outdated, Tesla will be offering an option to get it replaced with a LTE and presumably 5G capable modem, giving your car many more years of a cellular connection, which is likely to outlast the car.
Tesla will be offering the cellular modem replacement for a very reasonable fee of $200 in the US.
Upgrading MCU
Lastly, there is another option that Tesla is offering that will give you more than just a modern modem. You'll be able to upgrade the MCU in the vehicle and not only upgrade the cellular modem, but also the WiFi chip, and the processor that powers the media center.
At this point, technology has evolved quite a bit and using the touch screen on a MCU 1 vehicle has become quite slow. Upgrading the MCU will provide a much better experience on par with the latest Model 3 and Model Y vehicles.
Upgrading to MCU 2 will also bring a slew of new features that haven't been available in MCU 1 vehicles because of its limited processing power. Adding the MCU 2 introduces features such as Tesla theater, many games such as Sky Force Reloaded and Cuphead, improved driving visualizations, Tesla Caraoke, an improved web browser and more.
The price of upgrading your MCU is quite a bit more expensive, but you do get a whole lot more as well. Although all the new features are nice, the biggest is the improved performance and responsiveness of the touch screen.
The cost to upgrade the MCU to MCU 2 is $2,000, which includes parts and labor.
Which Cars are Affected?
Only vehicles equipped with a cellular modem that is only capable of a 3G connection are affected. If your vehicle has an LTE or LTE and 5G modem, then you remain unaffected. Tesla used 3G-only modems up until 2015.
If your Tesla was built before June 2015 and you haven't upgraded your MCU, then you may be affected. You can reach out to your local service center to confirm whether AT&T's decision to disable its 3G network will affect your vehicle.
View Your Cellular Modem
In update 2020.48.37.8 Tesla is also displaying additional information about your car's modem to you. If you navigate to Controls > Software and tap 'Additional Vehicle Information', your car will now display what kind of modem your car has installed and which cellular networks it's able to connect to.
We hope this will be a feature that will be rolled out to other vehicles as well. Some vehicles feature LTE only modems, while others contain 5G modems as well. Letting owners know which modem is in their vehicle and which networks it can connect to is a worthwhile addition.