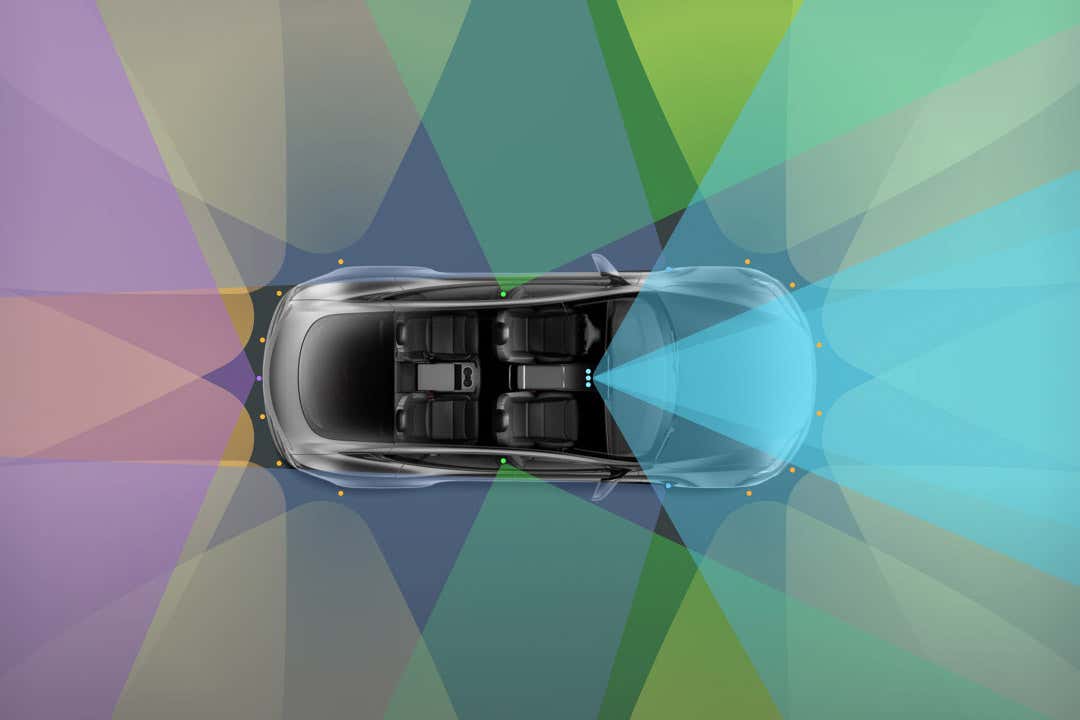 As Tesla continues to redefine the automotive industry, insiders have revealed that the company's upcoming Hardware 4.0 (HW4) will not include the radar module in its Model Y vehicles, at least not initially. This marks a shift in the company's approach towards autonomous driving, relying more heavily on vision-based systems. This strategic decision builds on the recent introduction of HW4 in the luxury Model S and Model X models.
HW4 Evolution and Vision Focus:
Previously, the integration of HD radar in the Model S and Model X indicated an evolution in the company's Full Self-Driving (FSD) hardware. However, according to a trusted source, Tesla is not including HD radar in its new Model Ys with HW4. This surprising decision could mean several things, possibly indicating that Tesla views HD radar as a "ground truth" to help improve their vision systems rather than a vital component for FSD vehicles.
Ground-truth Radar: A Tool for Vision Improvement:
In this sense, ground truth refers to the objective reality or facts of a situation, typically used as a benchmark to measure the accuracy of an AI system's predictions or observations.
Last year, Tesla registered a new high-resolution radar unit with the U.S. Federal Communications Commission (FCC), a move that sparked speculation about the company's approach to FSD. The radar unit, intended for imaging similar to LiDAR, hinted at Tesla's continuing interest in using ground-truth systems to train their machine-learning algorithms for vision accuracy. Despite Elon Musk's well-documented skepticism towards LiDAR for autonomous driving, Tesla prototypes have been spotted with LiDAR sensors.
HD Radar to be Added Later?
Although Tesla may be using its radar in HW4 vehicles to improve their vision system, other possibilities could have led Tesla to this decision. New Model Ys with HW4 may only be without radar temporarily, possibly due to a supply chain issue. New owners would still better off receiving a vehicle with HW4 and without radar than a HW3-equipped vehicle due to the improved cameras and faster FSD computer that includes redundancy.
Cost Savings
Of course, HD radar inclusion could also come down to cost. With the Model Y costing almost half of Tesla's luxury models, this decision could come down to cost. If Tesla believes their FSD system could perform almost identically to vehicles with radar, they may simply decide to forego the radio technology in lower-cost vehicles.
Balancing Vision and Radar: The Trade-Off:
While HD radar and LiDAR can provide highly accurate 3D depth measurements, their high cost and potential to overwhelm the FSD system with conflicting data have led Tesla to prioritize camera-based vision systems. Musk has consistently argued that self-driving cars should navigate the world in the same manner as human drivers, using cameras and computational power to navigate three-dimensional space.
Model Y With HW4 But Without HD Radar:
While excluding HD radar from the HW4 in Model Y might seem like a setback, it could prove to be a game-changer. Tesla's strategy of using radar to enhance vision rather than as a core component of its FSD system means that these vehicles may not be as disadvantaged as initially thought.
This approach is consistent with Tesla's earlier decision to remove ultrasonic sensors from some vehicles, enabling them to run vision-based park assist code and compare vision readings to ultrasonic sensor readings. This resulted in significant improvements in vision detection, further solidifying Tesla's commitment to a vision-oriented future.
Introducing HW4 into the Model Y may suggest Tesla's potential future strategies. For instance, commercial Robotaxis may employ multi-sensor systems, including radar and possibly LiDAR, to achieve full automation. Conversely, consumer self-driving vehicles could maintain the vision-only approach to keep costs down.
Ultimately, the transition to HW4 indicates Tesla's unwavering pursuit of refining autonomous driving technology. As the landscape of self-driving vehicles continues to evolve, it will be interesting to see how Tesla's approach shapes the future of this sector.