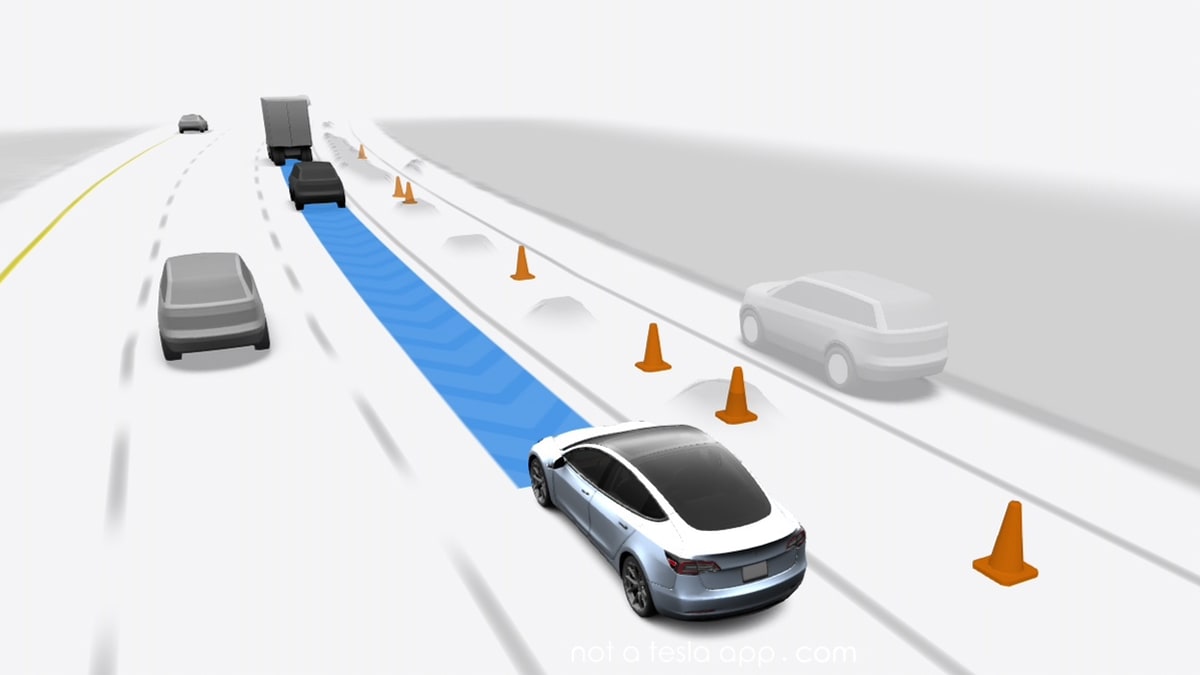 Social media lit up early this morning as a new cohort of FSD Beta testers shared their excitement. For the first time, Tesla has re-released an existing FSD Beta version but based it on a newer branch. This makes this latest FSD Beta release available to all existing Tesla owners who subscribe to FSD or have purchased the FSD package.
Earlier this year, Tesla was compelled to issue an over-the-air (OTA) recall for more than 362,000 vehicles with FSD Beta installed. The National Highway Traffic Safety Administration (NHTSA) had raised concerns that under specific circumstances, the software might contravene local traffic regulations, potentially increasing collision risk if drivers failed to intervene.
Following the recall, Tesla halted the deployment of the software to new testers, putting a momentary brake on their FSD Capability option purchase or subscription. In March, Tesla resolved these issues with the release of FSD Beta 11.3.2, but new testers were still excluded from the rollout.
Tesla's FSD Beta is Back on Track
Late last night Tesla broke the ice by introducing the 2023.12.10 release, which includes FSD Beta 11.3.6. Notably, this release brings FSD Beta in line with the latest non-beta branch, a significant step forward in ensuring the continuous development of this innovative technology.
According to the release notes, this new beta update aligns with the existing 11.3.6 software version already in tester vehicles, which was version 2022.45.15. While this is excellent news for Tesla and its new testers, many were expecting to see beta 11.4.2, based on a recent tweet from CEO Elon Musk. Musk hinted that the 11.4.2 update would address "some easy-to-fix bugs" related to narrow roads and lane changes in heavy traffic.
With 11.3.6 being rolled out to new testers, it's hopeful that 11.4.2 will soon follow suit, bringing further enhancements to the FSD Beta software.
What Triggered the NHTSA Recall
Reflecting on the recall that led to the temporary rollout freeze, the NHTSA had identified several operational characteristics of the FSD Beta that could potentially infringe on local traffic laws. Issues raised included crossing intersections during a stale yellow traffic light, staying static at clear intersections for a prolonged period, adjusting vehicle speed in variable speed zones based on detected speed limit signs, and negotiating lane changes from certain turn-only lanes.
In the weeks following the recall, Tesla met with NHTSA representatives to discuss solutions. Despite initially disagreeing with the NHTSA's analysis, Tesla has since issued a voluntary recall and promised a software update to remedy the issues.
The NHTSA's ongoing scrutiny of Tesla's Autopilot and FSD Beta software indicates the rigorous standards required for autonomous driving technologies. As Tesla rolls out its updated FSD Beta to new testers, it's clear that the company is committed to ensuring its technology's safety and continuous improvement.
Moving forward, all eyes will be on the imminent arrival of FSD Beta 11.4.2 and further developments in Tesla's pursuit of autonomous driving.