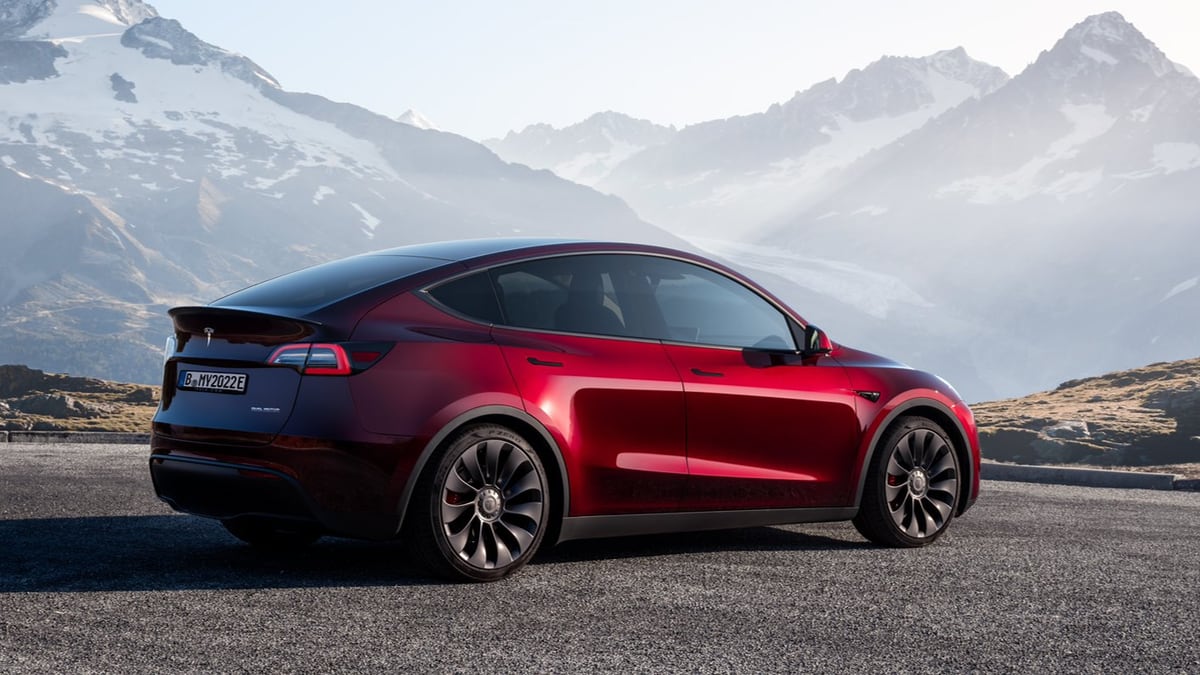 Tesla's CEO, Elon Musk, once said, "I say something, and then it usually happens. Maybe not on schedule, but it usually happens." In April 2021, Musk predicted that the Model Y would be the world's best-selling vehicle. He wasn't sure if it would happen in 2022, but he was confident the electric SUV would take the global crown from Toyota's Corolla in 2023.
Moving on Up
According to a report from Focus to Move, the Model Y is now the fourth best-selling vehicle worldwide after an astonishing 88 percent jump from 2021 to 2022. There were 759,000 Model Ys sold last year, just 28,000 units behind the third-place Ford F-150 which has been the best-selling truck for the previous 46 years. Toyota claimed the top two spots, with the RAV4 at 870,000 and the Corolla selling 1.12 million.
The runway is clear for the Model Y to vie for the world's best-selling car title in 2023. There are three critical elements to achieve the goal: capacity, demand and competition.
Capacity
First, capacity. To reach the top spot, the Model Y will need to increase its sales by approximately 60% compared to 2022, which is a very achievable goal, considering both the Giga Texas and Giga Berlin factories aim to produce 500,000 cars per year. During Tesla's Q4 earnings call, Elon Musk said Tesla plans to produce about 1.8 million vehicles in 2023, up about 37% from 2022. Musk later added that Tesla may be able to reach 2 million vehicles in 2023, which would be an increase of 52% over its 2022 numbers.
Demand
Second, demand is there. In the wake of the recent price drops, Bank of America predicts Tesla's volume to jump 53 percent, up from its original forecast for 17% growth. Also, Musk said during the fourth quarter earnings call that the company is receiving the most orders year to date in its history. Plus, the price tag of the Model Y and Model 3 is now very close. As a result, many buyers may consider getting into the slightly larger Model Y over the Model 3.
Competition
Thirdly, the competition. Toyota's Corolla is half the price of the Model Y. Therefore, to grab the top spot in the world, the Corolla will have to come down a few pegs. As the manufacturer is playing catch up on the EV market, perhaps the bZ4X will take away from Corolla's typical buyers.
Top 5 Cars Sold Worldwide
Below is a list of the top 5 vehicles sold worldwide, as compiled by Focus2Move. It's not clear whether Focus2Move includes used cars in their figures or if they include sales for vehicles that have yet to be delivered.
| | | |
| --- | --- | --- |
| Model | Units Sold | Pct Change |
| 1. Toyota Corolla | 1,120,000 | -2.2% |
| 2. Toyota RAV4 | 871,220 | -13.7% |
| 3. Ford F-Series | 786,303 | -8.8% |
| 4. Tesla Model Y | 758,792 | +88.5% |
| 5. Toyota Camry | 676,845 | -2.7% |