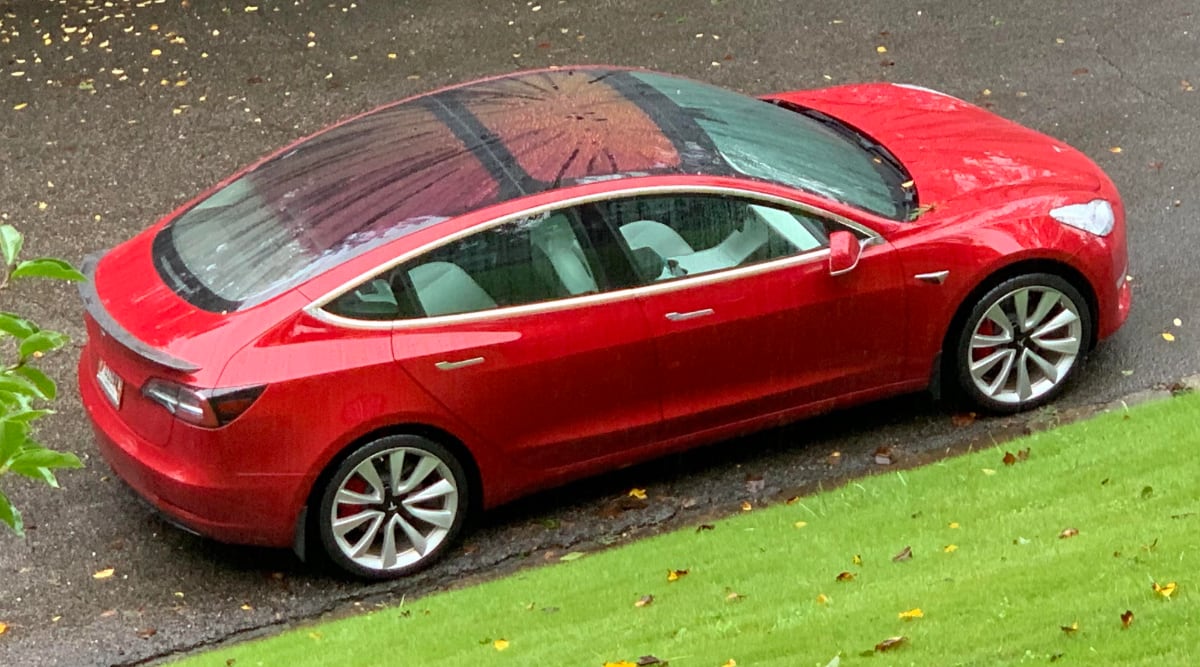 Ugh. That moment you look out and see the pouring rain flowing down the window pane nearby. You bite your lip as you remember that you left the windows open on your Tesla.
It was so hot…You had vented the windows via the Tesla app to help prevent your glass roof from irradiating your interior into molten lava. Now the rain must be drenching your interior, soaking your seats and floor mats. A scramble to open the app brings a welcome surprise.
Somehow, your Tesla knew to close its own windows. Has your car developed self-aware Artificial Intelligence? No, not yet at least.
Tesla is added a new helpful function: automatic window closing with rain forecasts.
Announced on Twitter by Elon Musk on May 30th, 2022, Tesla now appears willing to tie meteorological forecasts to car actions.
While weather-based actions have been part of API services like IFTTT, this marks the first time Tesla has planned to use weather data to trigger an action taken by a car.
Tesla appears to be heavily invested in weather prediction lately, as witnessed by their use of weather data in the new range prediction models announced in update 2022.16.
The new energy usage model factors in predicted weather conditions when calculating range and energy usage.
In addition, Chinese drivers receive air quality index numbers in their status bar. However, these features do not affect the state of the car.
The ability for Tesla vehicles to automatically perform certain functions based on predictive weather certainly offers additional opportunities to use weather data.
Future use of weather data could theoretically include automatically changing a driver's acceleration mode to 'Chill' when snow and ice are forecasted.
Or, a Tesla equipped with a HEPA filter could activate Bioweapon Defense Mode on Orange Air Quality days to screen out pollen and other contaminants.
The possibilities for using weather data to modify car settings are seemingly endless.
Sure

— Elon Musk (@elonmusk) May 30, 2022