Implemented on Jan 28, 2022 (42 days)
Tesla has been rapidly developing its phone app. Tesla released version 4.0 just four months ago, and since then Tesla has released 12 app updates.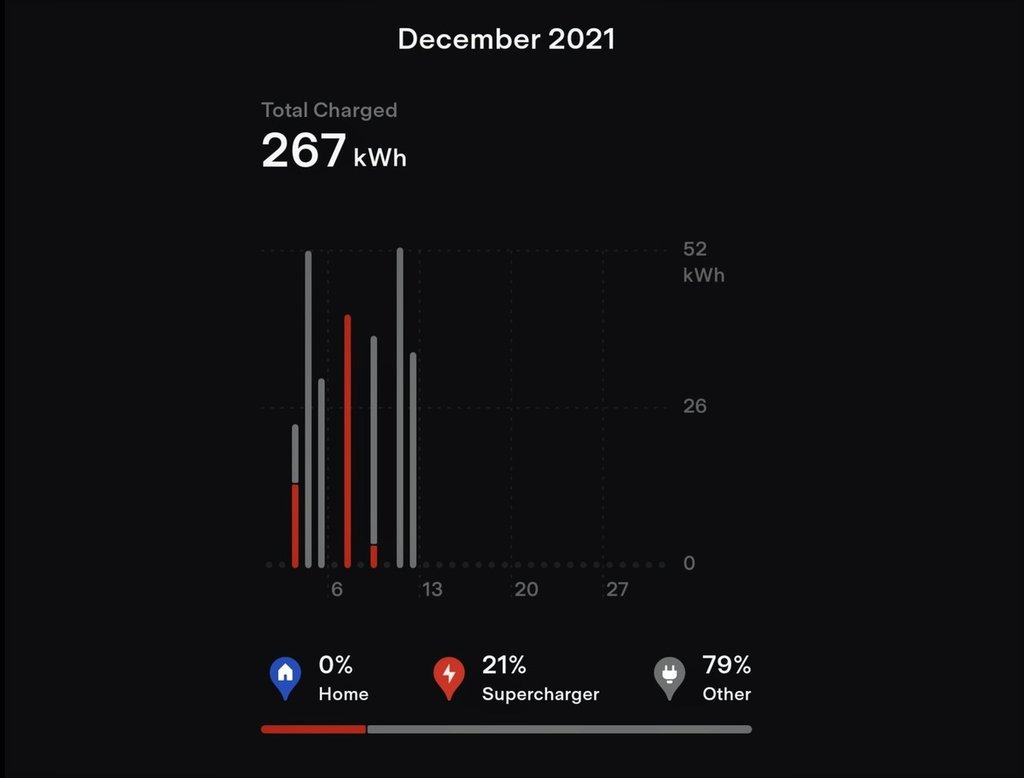 Many of these updates have added new features such as the ability to turn on the HVAC system, without waiting for the car to wake up.
Other features include the ability to turn on Bioweapon Defense Mode and Cabin Overheat Protection directly from the app.
Tesla has even added the ability to manage when your vehicle charges by letting you adjust Scheduled Departure and Scheduled Charging times right in the app.
Other improvements have included widget support, customizable quick actions, live streaming from the car's cameras and more.
Needless to say, the app has been completely transformed in just a few months and app updates have become just as exciting as car updates.
Historical Charging Statistics
In version 4.4 of the app, Tesla added the ability to view how many miles or kWhs your car has charged in a recent charging session.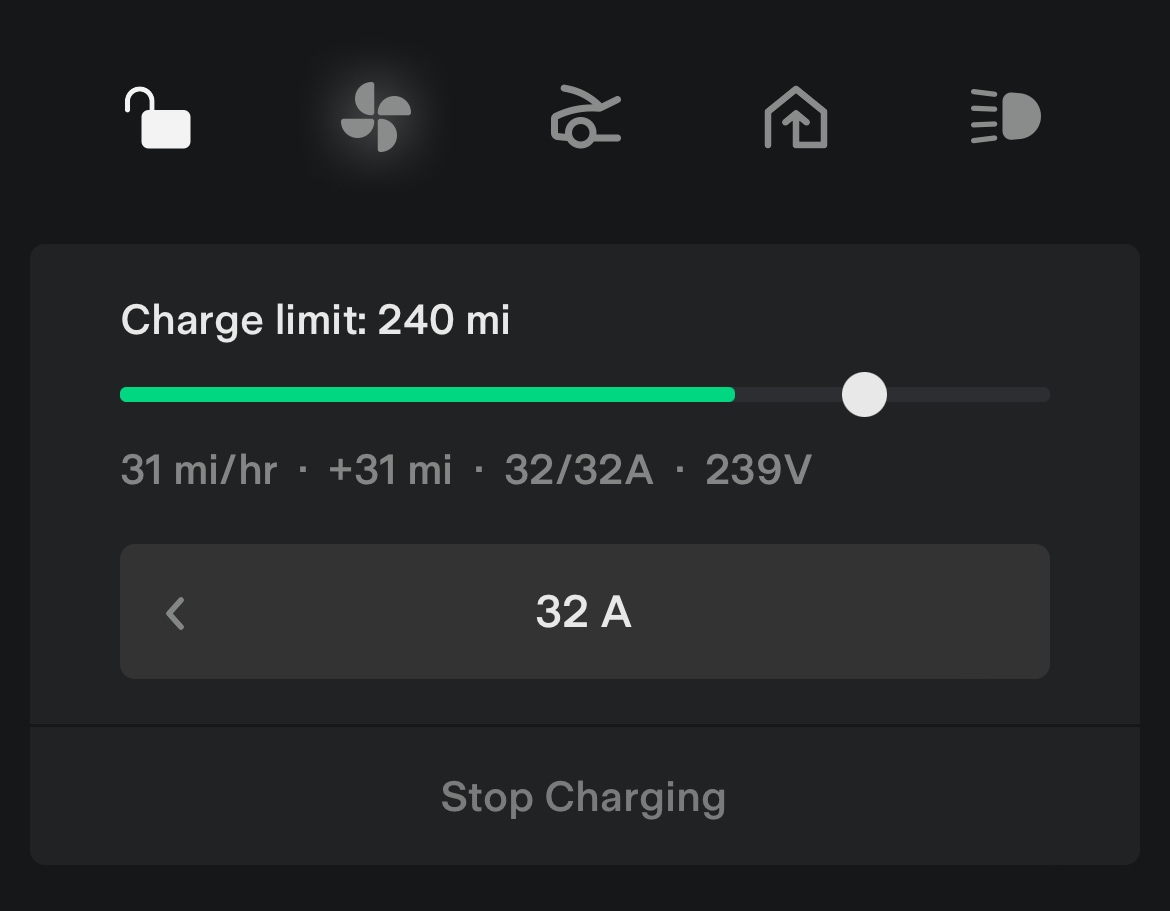 According to Tesmanian, Tesla will further expand the charging statistics they show, allowing you to view a detailed history of how much your car was charged.
The app update is currently being tested by employees and is expected to become available in the near future.
The app will allow you to view a day-by-day breakdown of how much you charged your car. It appears that it will also show you where you charged your car, whether you charged it at home, a Supercharger or other location.
Besides giving owners more transparency into how much energy their Tesla is using, charging data is also helpful for any owners who use their car to run a business.
This new historical data does not appear to be tied to a Powerwall and it will likely become available for all owners.
Hopefully Tesla keeps historical data beyond the current month or allows owners to export their data.
The current Tesla app already shows you how many kWhs were used to charge the car during the last charging session, so we don't expect this app update to require newer car firmware like some other app updates have recently.
Since this feature is already being tested by employees we expect it to be released to everyone soon.
Update: The new Charging Stats has been added to the Tesla app in version 4.5.1.