Charge Stats
This is an undocumented change in this release.
With app update 4.5.1 Tesla is adding a new Charge Stats section.
You can now track how much you pay to charge your Tesla and the savings when compared to a similar gasoline vehicle.
Charge Stats shows your vehicle's charging statistics over the last 31 days. It'll break down each charging session to show you how much you charged, the cost and the type of charging, whether it was at home, at a Supercharger or Other.
An 'Other' charging sessinon refers to any non-Supercharging session that is not at your home location.
In order to figure out costs of charging and savings, Tesla automatically uses electricity costs and gasoline prices in your state.
The costs for Supercharging are exact as Tesla knows exactly how much you were charged.
You're also able to customize your electricity cost at home and the electricity cost for 'Other' charging sessions.
Note: The car must be on software version 2021.44.25 or higher and you must have data sharing enabled in the vehicle.
Vehicle Specs and Warranty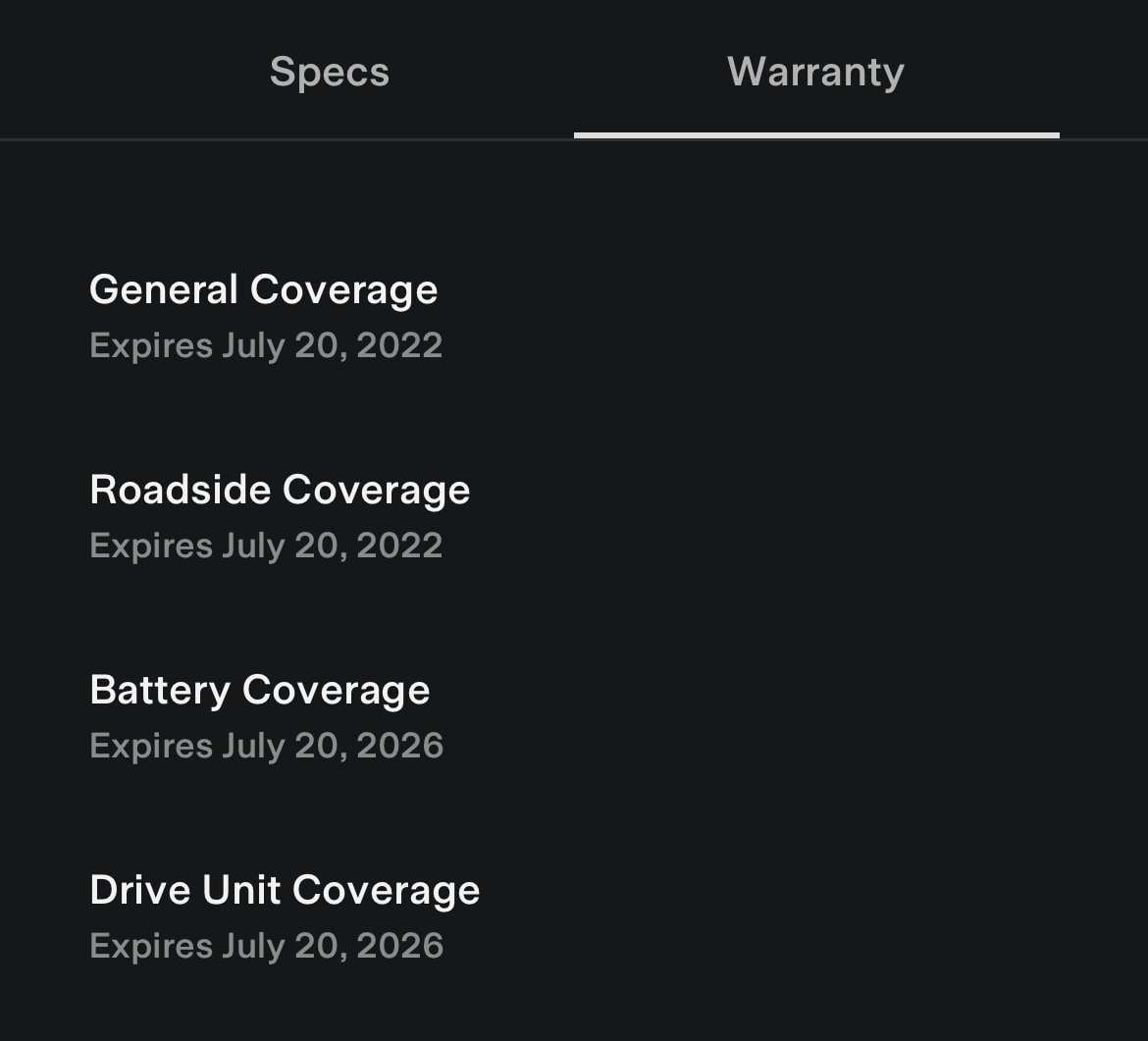 Available Worldwide
Undocumented Change
This is an undocumented change in this release.
Tesla has added a 'View Details' link to the bottom of the home screen of the Tesla app.
This new section allows you to view your vehicle's specifications and warranty expiration dates.