Tesla has once again updated its app with additional features. Last week Tesla updated its official app for iOS and Android to version 4.5.1.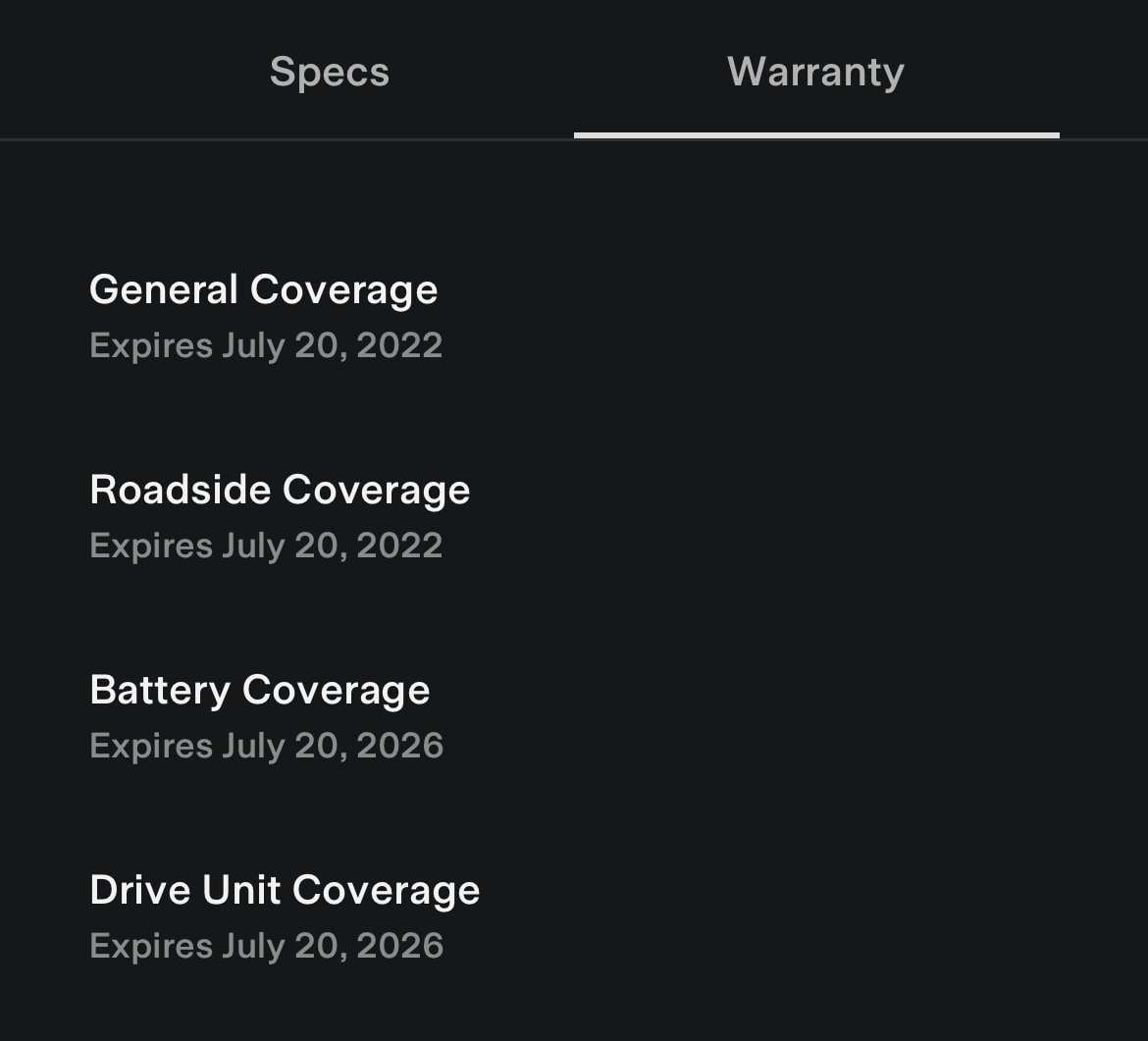 In version 4.5.1 Tesla added charging statistics. The statistics let you view exactly how many kilowatts were used to charge your vehicle over the last 31 days. It also lets you know how much was spent charging your vehicle and how that would compare to a similarly-sized gas vehicle.
Tesla did a great job with the feature. It lets you set your electric rate, use the rate from your local electric supplier and it uses the average cost of gas in your state when comparing your Tesla to a gas vehicle.
Just a few days later and Tesla has added another feature. This update doesn't require an update as Tesla made the changes over a configuration file that is fetched when you load the app.
If you have the latest Tesla app and scroll to the bottom on the home screen, you'll now see a "View Details" link below your vehicle's software version.
When you tap the link, you'll be able to view your vehicle's detailed specs and warranty information.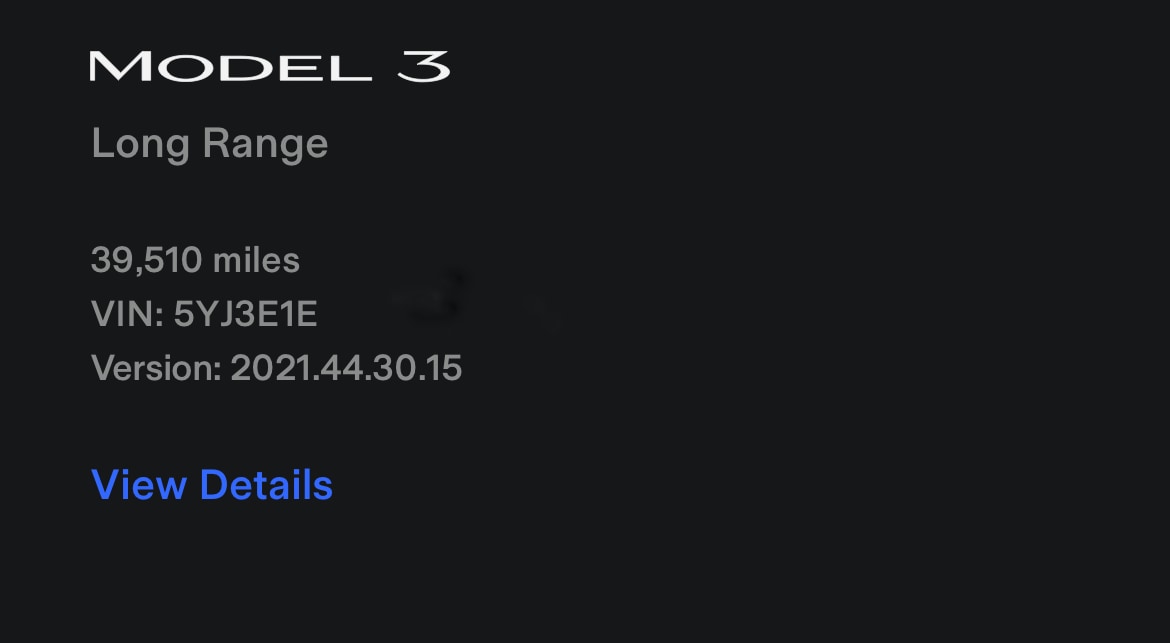 The specs you see are similar to what you'd see on a Monroney or window sticker when purchasing a new car. It'll show your vehicle model, paint color, and any package you bought with your car such as full self-driving, wheels and more.
In addition to your vehicle's specs, you'll also be able to view your car's warranty information and the relevant expiration date for each one. The warranty information includes general vehicle coverage, roadside assistance, battery, and drive unit details.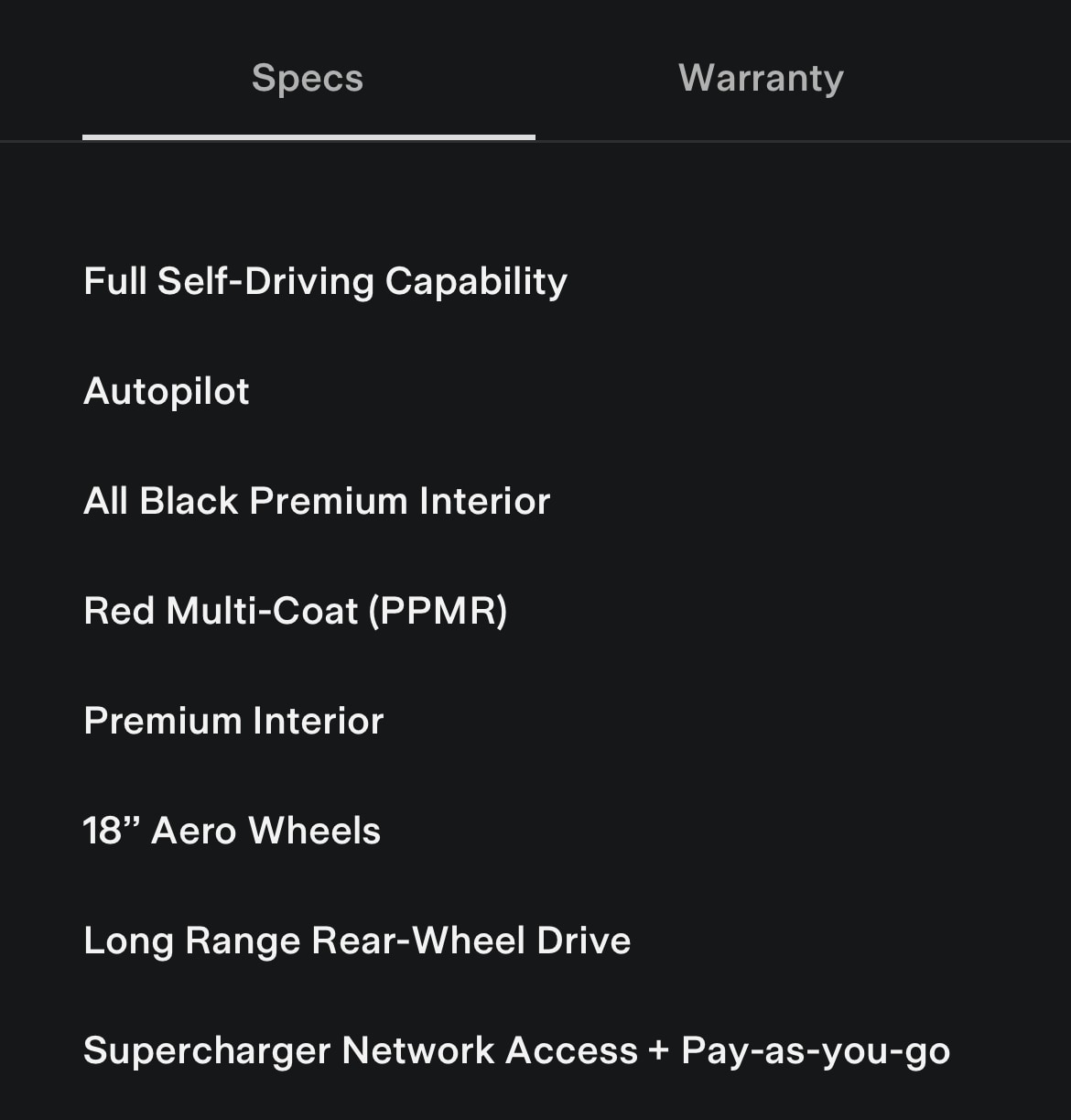 One detail that is missing and we hope that Tesla will add it in a future update, is the maximum mileage allowed for each warranty. Similar to other manufacturers, Tesla will cover the vehicle's warranty for a specific period or for a certain amount of miles, whichever occurs first.
For the general warranty and roadside assistance, the warranty is valid for four years or 50,000 miles.
As for the battery and drivetrain, those are covered for eight years (as outlined in the app), or when your vehicle reaches a specific mileage.

The actual mileage will vary depending on your exact model. For Model 3 SR and SR+, the warranty is valid for 100,000 miles.
For other Model 3 and Model Y models, the warranty mileage is 120,000 miles, and for the Model S and Model X, it's 150,000 miles.