By Gabe Rodriguez Morrison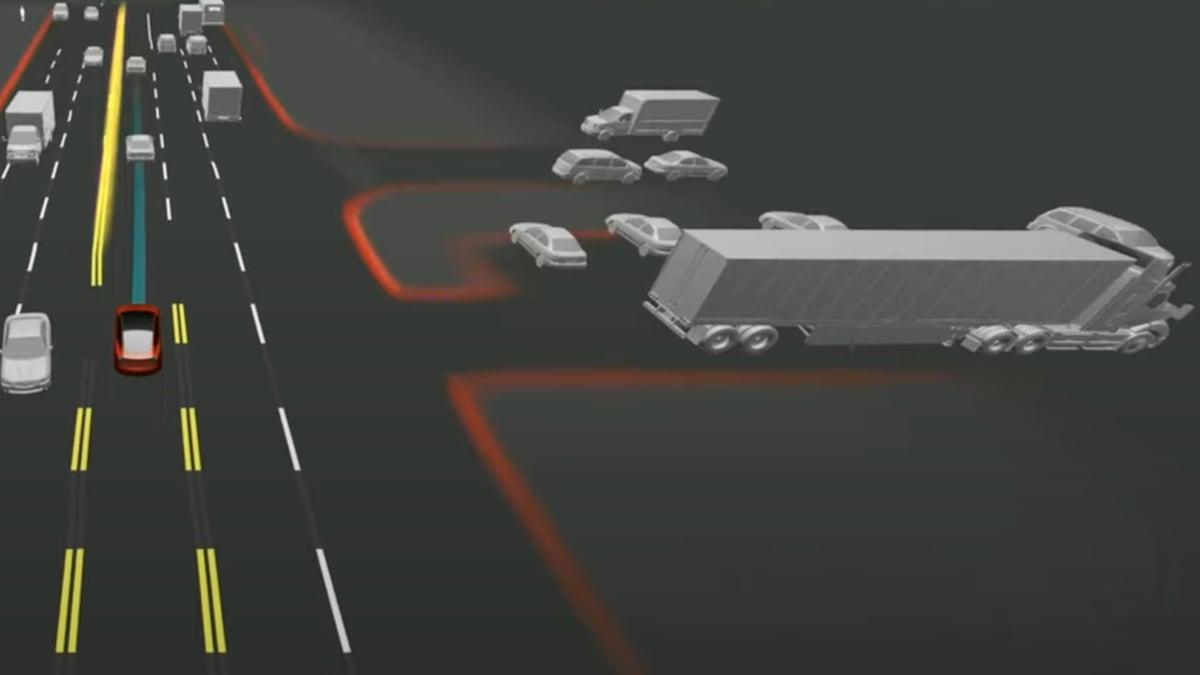 During AI Day 2, Tesla showed off video of some of their latest FSD work. These video clips featured vehicle models that were much more detailed than the models in the current FSD Beta.
Tesla last updated the models used in their visualization with FSD Beta 10.12 (2022.12.3.10), which was released this past May.
Tesla then rolled out those visualizations to non-beta versions starting with update 2022.16.
The updated visualizations were completely redesigned and are now more realistic than the previous models they replaced. The sedan now have wheels, windows and a glass roof, instead of the previous model that resembled a Model S keyfob.
Tesla also started visualizing open doors, turn signals and added a new visualization for brake lights.
However, these new visualizations featured during AI day 2 appear even more detailed.
The video from Tesla AI day 2 includes various sizes of trucks, sedans and SUVs that have more accurately represented doors, windows, glass roofs, and wheels.
For example, you can make out the headlights on vehicles, mud flaps on trucks and even the rear door latches on semi trucks.
It's still not clear whether these updated visualizations are something Tesla was testing, an earlier version of the visualizations that eventually arrived in the 2022.16 update or a newer visualizations that will arrive in a future update.
If Tesla decided to implement these new visualizations, they may also take up significantly more resources, which begs the question whether they'd apply to all MCU versions.
Although the visualizations are not tied to what the vehicle can detect and react to, they provide a criticial role in letting the driver know what the vehicle can see.
Tesla may be pushing out some improvements to Tesla Vision in the near future, as Tesla recently announced that they will no longer integrate ultrasonic sensors (USS) into their vehicles, starting with the Model 3 and Model Y this month.
This major announcement came after the company removed the radar sensor from it's Model 3 and Model Y vehicles in May of 2021 and more recently in the Model S and Model X.
Since the removal of radar, Tesla has made significant progress with its vision-based system. Tesla's vision-based occupancy network will now replace inputs generated by USS.