Tesla has doubled-down on vision as they realize they can't rely on a matrix of sensors in order to produce an accurate representation of the real world, which is required to achieve full self-driving.
With this information in hand, Tesla released their first vehicles without radar earlier this year. If you have a Model 3 or Model Y produced in May or later of 2021 in the US, then you have a vision only car that does not rely on radar.
Unfortunately, the down side to these vehicles right now is that the software hasn't caught up with the functionality radar was providing yet.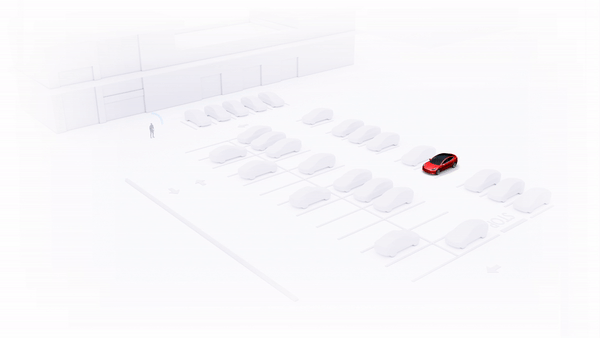 There are many nuances between cars with radar and those without, but there are some major features that are missing from radar-less cars. Some of the missing features were Smart Summon and Emergency Lane Departure Avoidance. The cars were also limited to a maximum speed of 75 MPH (120 KPH) while on Autopilot, compared to a limit of 90 MPH for cars with radar.
That is until now. Tesla has apparently been working on adding these features back as quickly as possible for these newest vehicles. With software updates 2021.4.18.10 and 2021.4.18.11 Tesla has now added Smart Summon and Emergency Lane Departure Avoidance back to vision only vehicles. The maximum speed while on Autopilot has also been increased to 80 MPH in this release, up from 75 MPH.
These features appear to work very similarly to vehicles equipped with radar and Tesla is essentially recreating what radar provided (distance from objects) with image processing. Andrej Karpathy spoke at a conference two weeks ago where he described how Tesla is using vision to determine the distance of objects. It's an interesting talk if you're interested in some of the latest information on how Tesla is trying to achieve FSD.
With these major features added back to vision-only cars, Tesla has just about reached feature parity with cars that contain a radar sensor in just a short few months. The speed maximum limit while on Autopilot is still slightly below cars with radar, but 80 MPH seems to be very reasonable.
It's clear that Tesla believes the future is vision and they will not be relying on other sensors such as radar. As software continues to improve and Tesla is able to more accurately represent distance with vision only, we expect all cars to move to a vision-only system and for radars to be disabled on older vehicles.