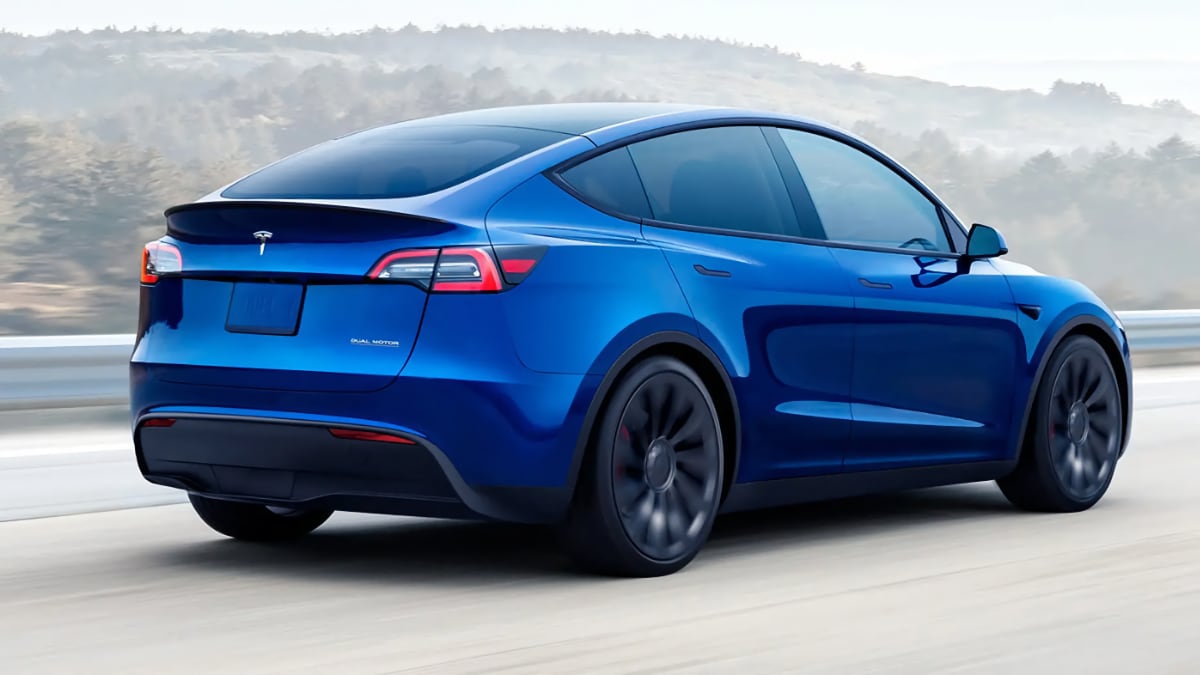 The National Highway Transportation Safety Administration (NHTSA) is probing Tesla for its "phantom braking" issue, which has raised numerous concerns amongst drivers. The agency is requesting the automaker respond by June 20.
The NHTSA has received 758 reports on the phantom braking issue, according to Reuters. A report from the NHTSA back in February stated, "complainants report that the rapid deceleration can occur without warning, at random, and often repeatedly in a single drive cycle."
"Phantom braking" is when Autopilot is engaged and the vehicle slows down suddenly. The issue is particularly concerning on freeways where there may be little to no time for other drivers to react safely. It has raised concern for the drivers because it's unpredictable.
The issue has become worse since May 2021 when Tesla started producing some vehicles without radar. Vehicles without radar or those that have transitioned to Tesla Vision rely solely on cameras for Autosteer and TACC.
The phantom braking issues have been around for several years. The issues started when Teslas were having accidents with tractor trailers crossing in front of them. Additionally, it happens more frequently at underpasses or when there are shadows on the road, which can be mistaken for the side of a truck.
This probe into Tesla's Autopilot system comes after numerous complaints from Tesla owners, and Tesla dismissing the complaints.
According to Reuters, a Model Y owner reported to the NHTSA that the vehicle slowed down from 80mph to 69mph in less than a second.
"The car braked hard and decelerated from 80 mph to 69 mph in less than a second," the owner wrote. "The braking was so violent, my head snapped forward and I almost lost control of the car."
In May 2021, Elon Musk stated that removing the radar sensor would solve the "phantom braking" issue.
We anticipate Tesla will respond and explain what the cause of the issue is. Depending on the NHTSA's ideal solution, Tesla may need to take the phantom braking issue more seriously and focus on fixing or minimizing the sudden braking through an OTA update.
This could potentially be done by using the data that Tesla has already gathered from its fleet, identifying when and where phantom braking happens most frequently, and then allowing the software to dictate whether it should use the brakes.
Personally, I have noticed my Model 3 braking for road signs that flash orange above the interstate. For example, a sign may have orange flashing lights to indicate that ice may be on the bridge. I've also noticed this when traffic lights are controlling the flow into an interstate from the on ramp in California. These instances, however, are more predictable and not as abrupt or sudden.
A new feature recently discovered in Tesla's 2022.16 update hints that vehicles may use brakes when regenerative braking is limited or unavailable. This will help maintain a consistent experience when driving, especially since the feature is so highly used across Tesla drivers.