By Gabe Rodriguez Morrison
The "Request Full-Self Driving Beta" button has now become available in Canada in the latest software update, version 2022.4.5.4. If you decide to opt-in, you will be enrolled in the FSD Beta queue and a "Safety Score" will become available on your mobile app.

If the FSD rollout in Canada follows the same process as the US, you will have to achieve a perfect 100 Safety Score for a week before being permitted to download the software.
In the US, first entries into the beta required a score of 100, then 99 and eventually 98. Few owners with a score below 98 got in and owners who achieved even a 100 score later on still haven't been included. Enrollment for FSD can be expected to follow the same process in Canada.
Tesla calculates the Safety Score by assessing your risk across five major categories. The five categories in order of weighted average score:
1. Forced Autopilot Disengagements
2. Hard Braking
3. Aggressive Turning
4. Unsafe Following
5. Forward Collision Warnings
In the mobile app, users can see the Safety Score breakdown for each category and compare it to the Tesla fleet median. Users can also see how a specific trip affected the score and pinpoint instances of unsafe driving. Tesla will show you which driver profile was used for an individual trip which is a useful feature for monitoring how the vehicle was handled by new drivers or when using a valet service or car rental service.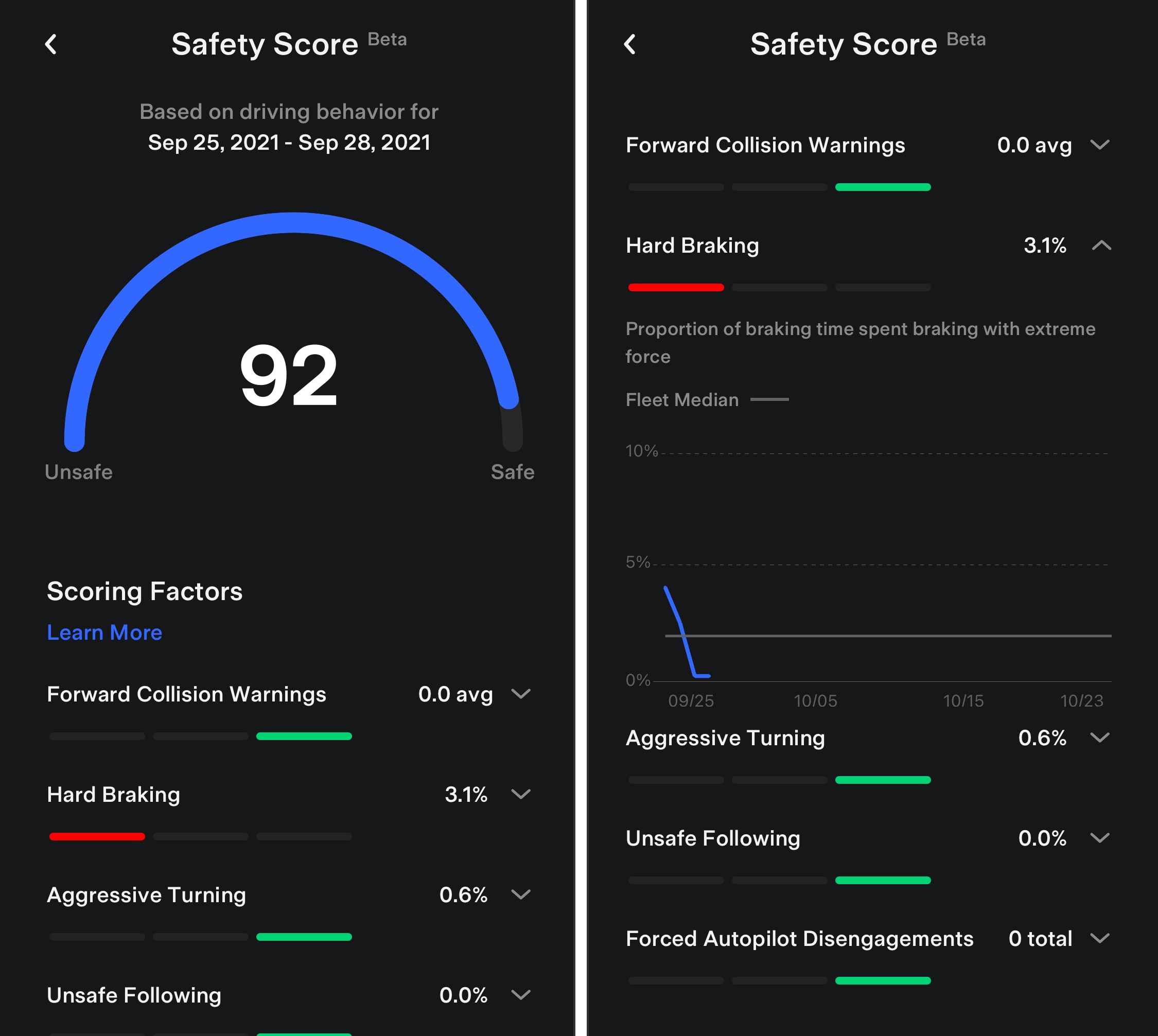 If you find yourself with a score below 100, you can improve it in one of two ways. You can achieve higher scores in future drives so that your average score is raised, or you can wait to have your low scores fall off after 30 days.
You can increase your overall score to 100 by avoiding penalties in the previously listed categories. Here are 5 ways to get the 100 Safety Score required for Tesla FSD beta:
1. The primary category that affects the safety score is Forced Autopilot Disengagement. This happens when the vehicle warns the driver to apply resistance three times without driver intervention. They will also occur if you exceed 90 MPH for vehicles with radar or 80 MPH for vision-only vehicles, while on Autopilot. This can be easily avoided by applying resistance when required.
2. If Hard Braking is bringing down your score you should brake gradually to avoid any penalties. If you need to slow down quickly, it may be useful to put the vehicle into Autopilot to let Autopilot slow down for you. This is the toughest category to master and you will need to slow down more gradually than you're likely used to.
3. When it comes to aggressive turning, you'll want to make sure you're not going too fast around turns. The tighter the turn, the slower you must go to avoid penalties.
4. If Unsafe Following brings down your score, you can try to use Autopilot more often and make sure you're leaving more of a distance between your vehicle and the car in front of you.
5. Finally, we have Forward Collision Warnings. This warning occurs when your speed is too high relative to the distance you have to the object directly in front of you. If you find that you get a lot of Forward Collision Warnings, you can set your alert level to 'Early'. This way you'll be made aware of the potential collision before getting penalized for it.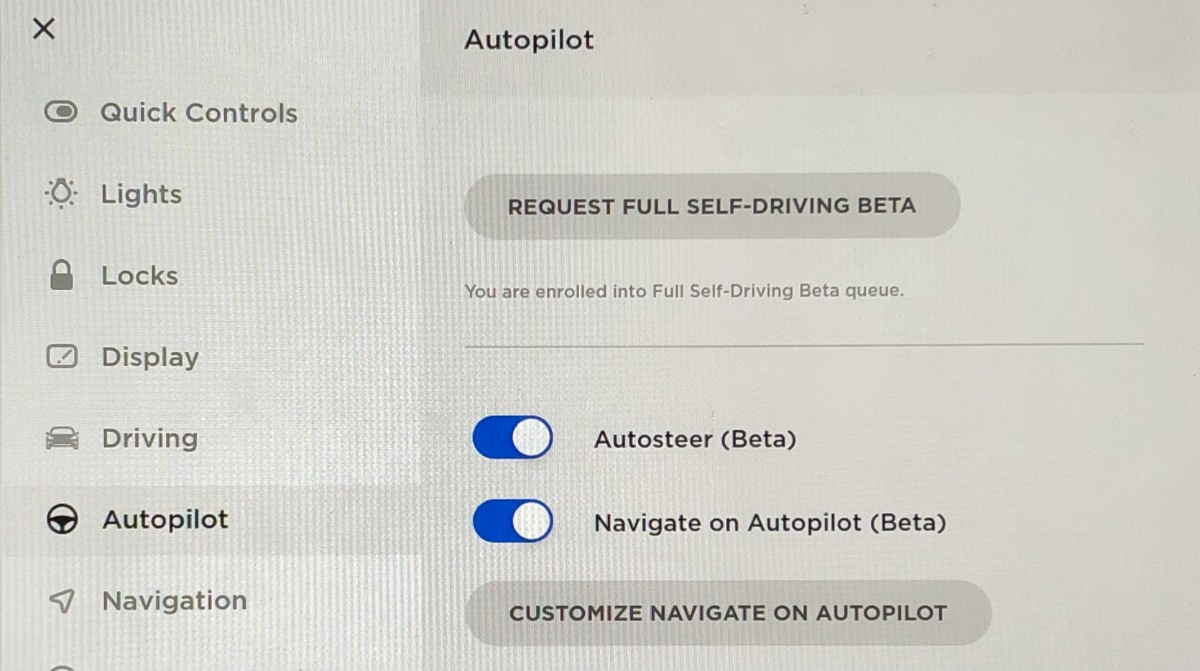 Another potential way of improving your score is to not count your current drive toward your Safety Score if you think you'll be penalized. If you perform a soft reset before you park your car, the drive will not be registered and will not count toward your overall Safety Score. This is expected to be patched in a future update.
Only the last 30 days of your driving history are counted toward your Safety Score. You can track your Safety Score progress using our Tesla Safety Score Calculator where you'll enter your target score and it'll determine how many more miles you'll need to drive to reach (with a perfect score) in order to reach your target.
You may also want to look at our tips for increasing your Safety Score.