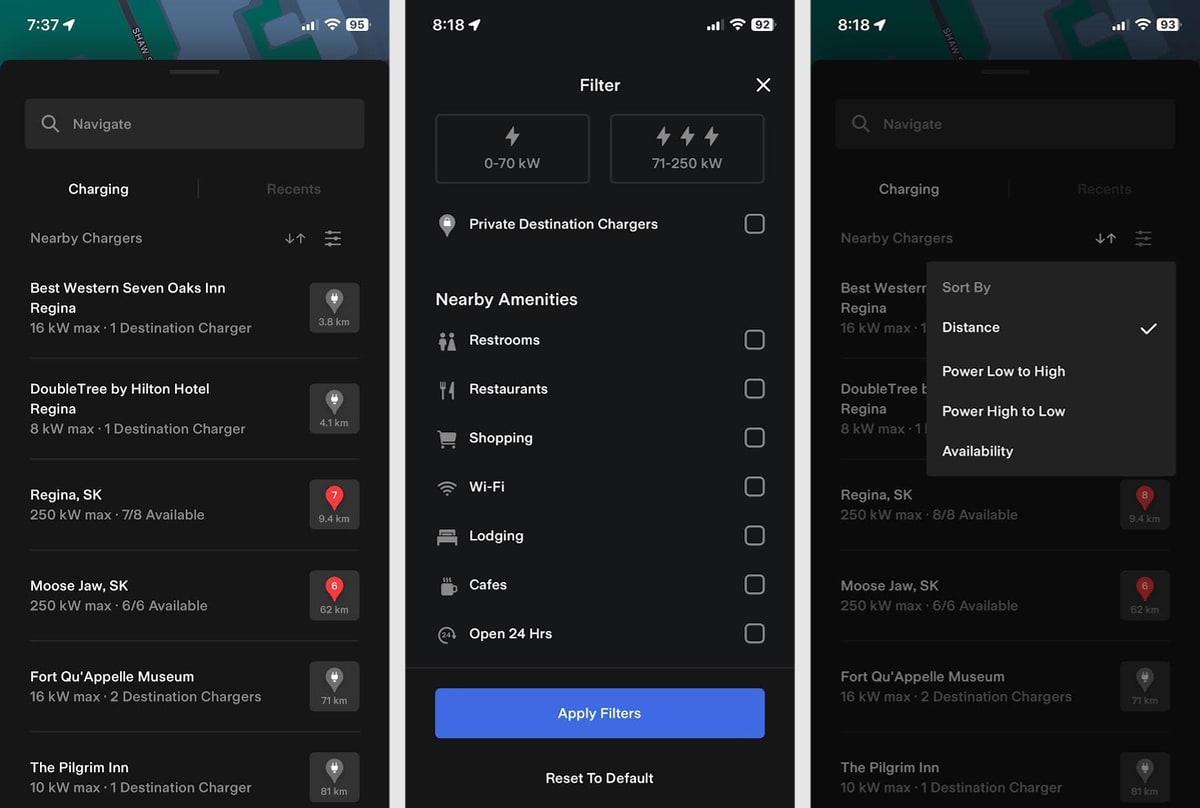 Tesla lets you easily view and navigate to nearby Superchargers in their app, but they're now testing out some additional features that will give you more charging destinations and options to find the best charger.
Destination Chargers
In Tesla's latest app update, v4.26, Tesla is testing adding more charging locations to the app. The app will now display Destination Chargers alongside its own Superchargers. This modification has appeared in the app north of the border, but our Canadian friends can also see Destination Charger locations in the U.S.
Adding thousands of chargers in the Tesla app drastically broadens the charging options available to Tesla owners. Right now, Tesla only includes Superchargers and Destination Chargers in the app, but this may soon open the door to third-party charging solutions as well.
Filter and Chargers
Further enhancing user experience, the Tesla app in Canada now gives users more control. Owners can filter charging points based on power and charger type, whether private or public. But it goes further by filtering for available amenities such as restrooms, restaurants, shopping, Wi-Fi, lodging, cafes, and open 24 hours. This targeted approach ensures drivers find the most compatible and convenient charging station.
The app also introduces the ability to sort available chargers in various ways. You can now sort by distance, power (low to high, or high to low), as well as availability. As Tesla adds more chargers to the app, these filters become increasingly useful.
Reduced Dependency on Third-Party Apps
Third-party charging apps like PlugShare, ChargePoint, and Electrify America have been indispensable tools for EV owners. They offer comprehensive charging station lists, real-time availability, user reviews, and more. But Tesla's new feature could reduce the dependency on such apps for its car owners. By integrating some of these features within their own app, Tesla aims for a streamlined user experience.
In Europe, Tesla already displays third-party fast chargers in the vehicle to provide a more comprehensive look at available chargers. Tesla may offer the same capability in other parts of the world in the future, either through the app or the maps in the vehicle.
Supercharger Monitoring & Predictive Analysis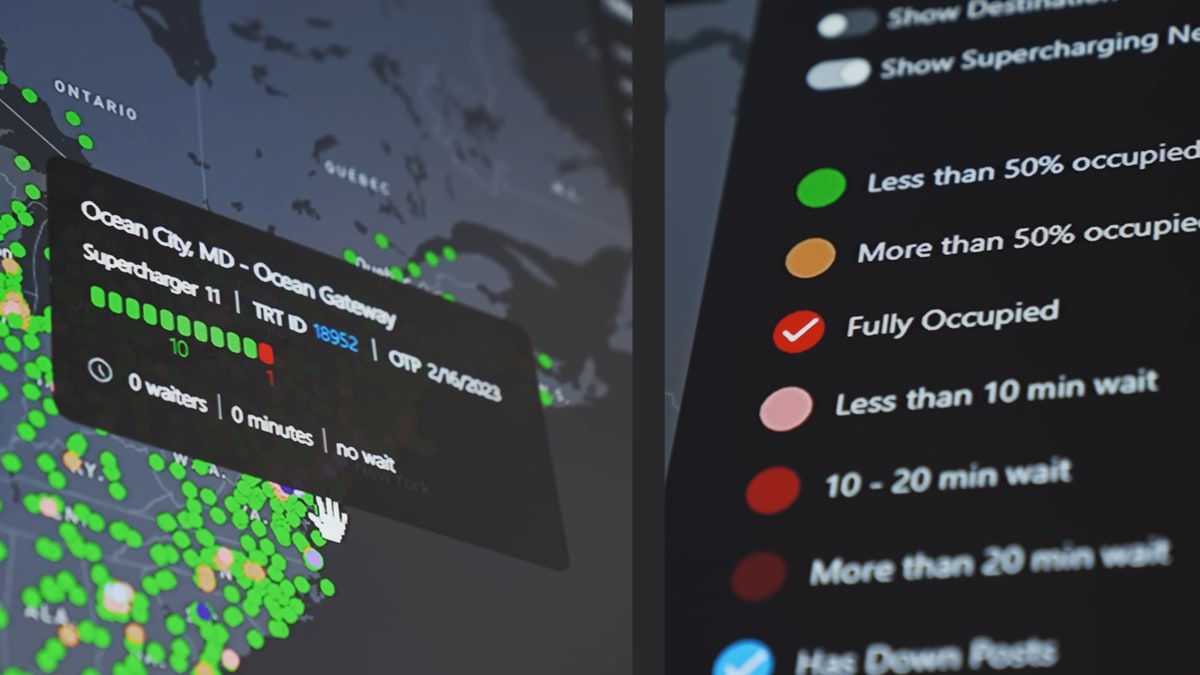 Tesla places a big emphasis on providing fast and reliable charging solutions. They closely monitor their Superchargers and recently announced that they will go beyond displaying real-time details of Superchargers and predict the availability and possible wait times of a Supercharger at your arrival.
Tesla's move to integrate Destination Chargers into its app demonstrates its commitment to the great charging experience. While it's still early days and only available in Canada, Tesla is likely to expand the feature in an upcoming update. If rolled out globally and refined further, Tesla owners might need a single app for all their EV charging needs. As the electric vehicle ecosystem evolves, seeing how other brands and third-party apps respond to these innovations will be interesting.