More Chargers, Filter & Sort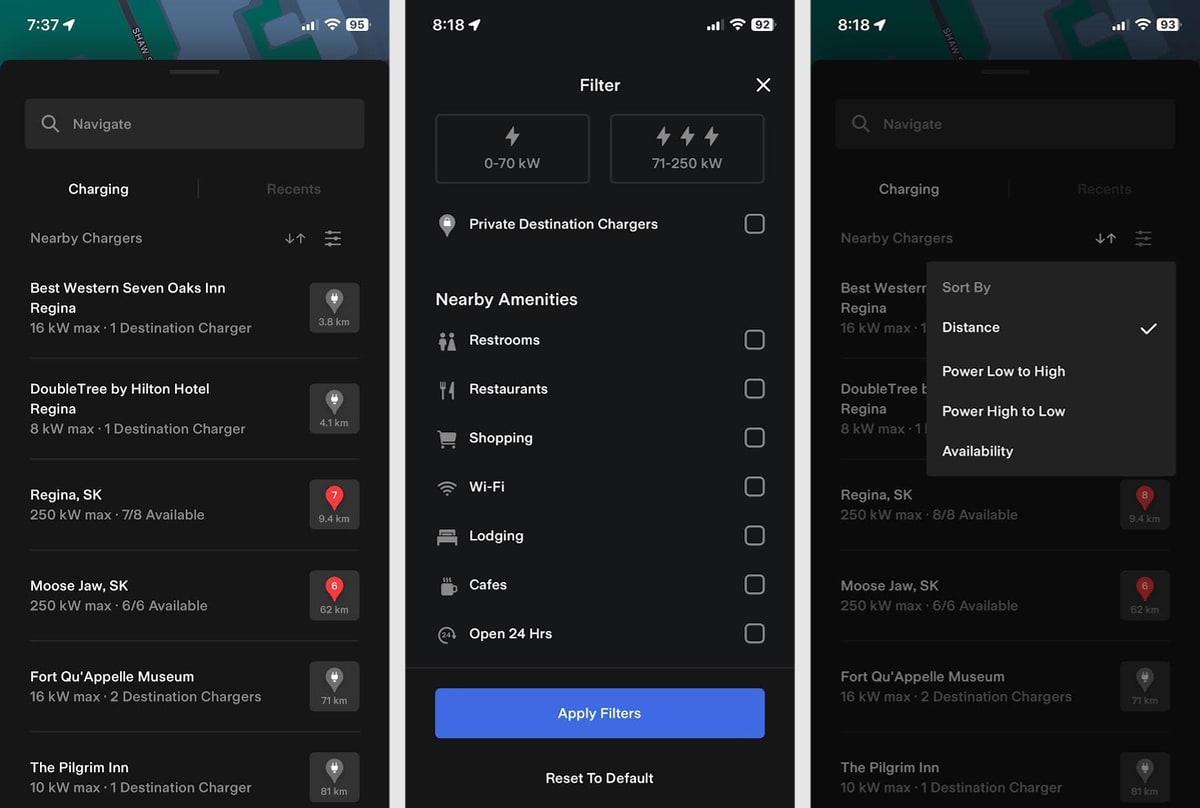 In Canada, Tesla is testing a new app feature that adds Destination Chargers to the app, which appear alongside Tesla's own Superchargers.
To accommodate the growing list of charging solutions, Tesla is also introducing the ability to filter chargers by power, type, and available amenities.
Tesla has also added a sort option that lets you sort the list of nearby chargers by availability, distance, or power.
Tesla often tests new features in a specific region before making them more widely available in the future, and that will likely be the case with this new functionality.
Recent Trips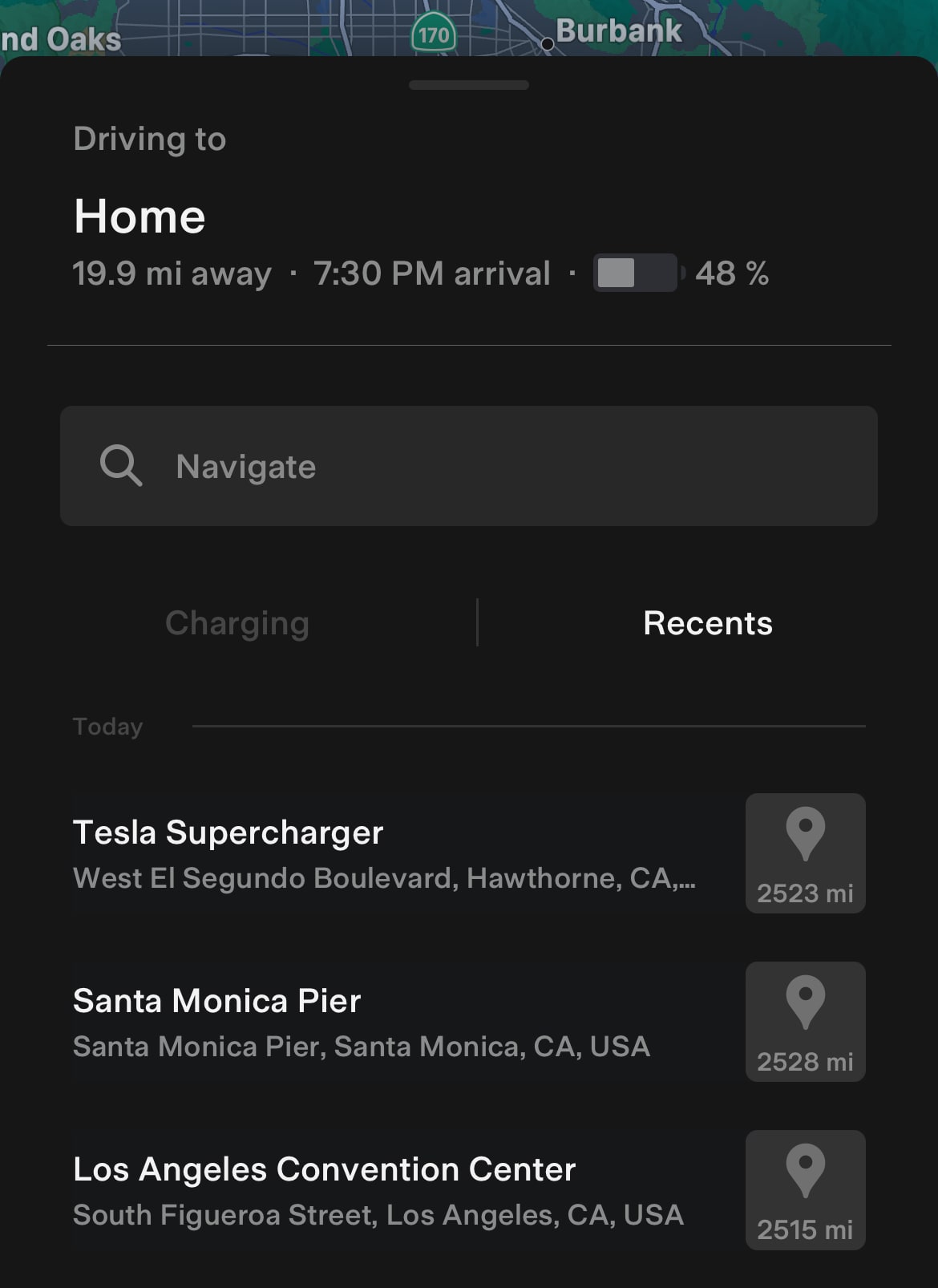 Available Worldwide
Undocumented Change
The Location section of the app that displays nearby Superchargers now has a new 'Recents' tab. This tab will display recent destinations you've routed to within the app.
Updated Trip Planner UI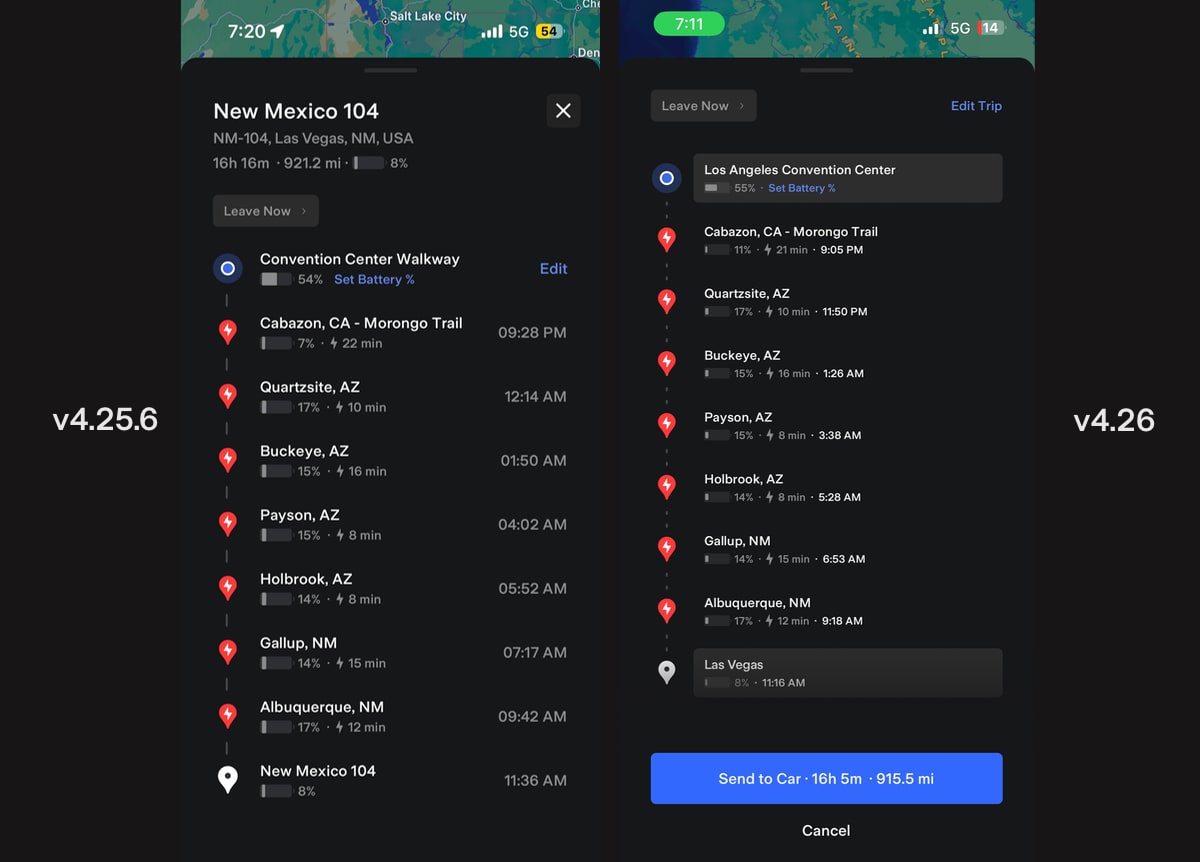 Available Worldwide
Undocumented Change
The Trip Planner interface has been updated in this latest release. The Trip Planner functionality remains the same for now, but some items have been moved around or removed to create additional room. The text is also significantly smaller.
The Send to Car button at the bottom now also displays the total trip time and distance to the destination, as well as a cancel button.
Energy Charts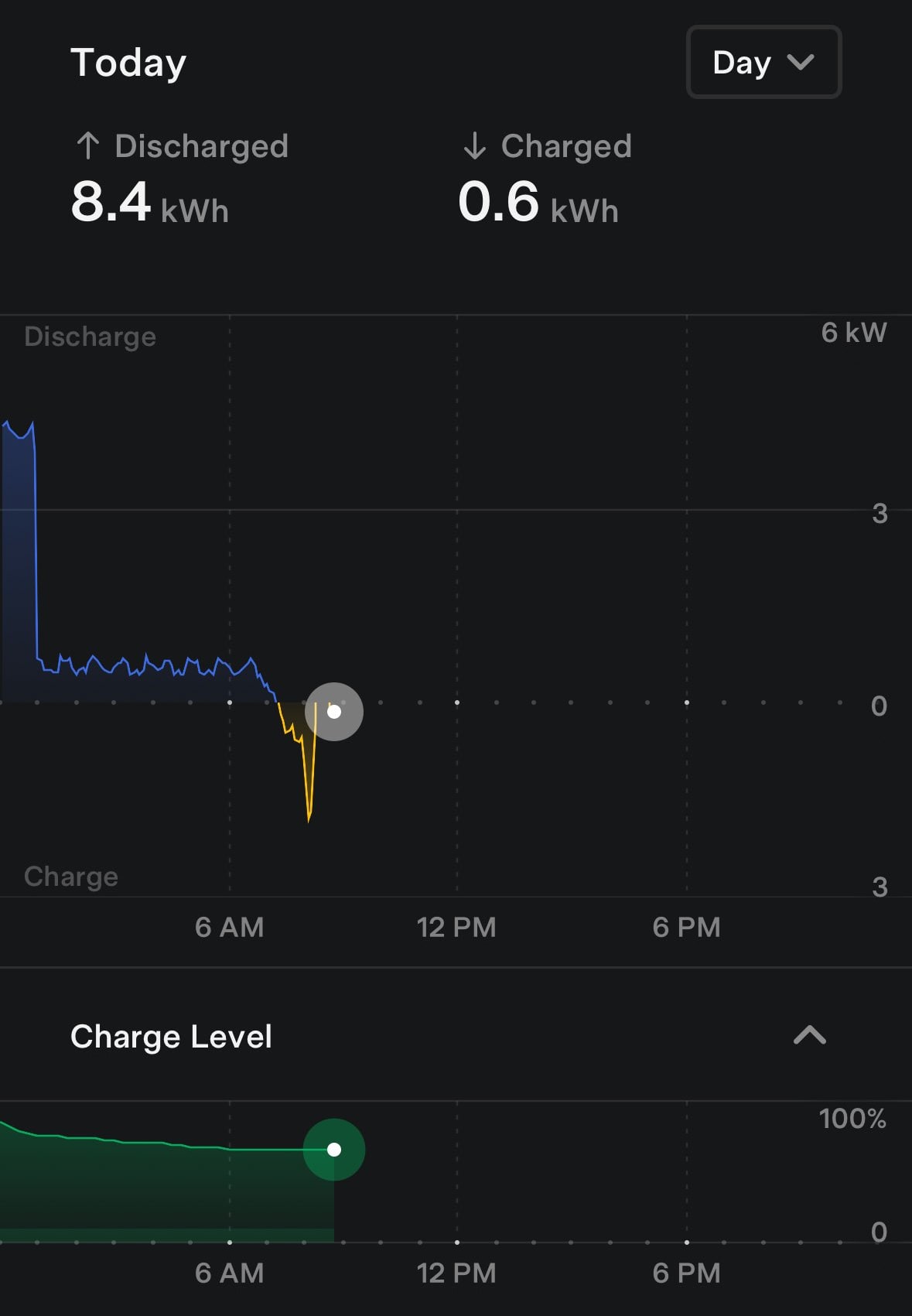 Credit LongZheng/X
Available Worldwide
Undocumented Change
The energy chart now displays a circular animation that signifies the current time on the chart.
Wall Connector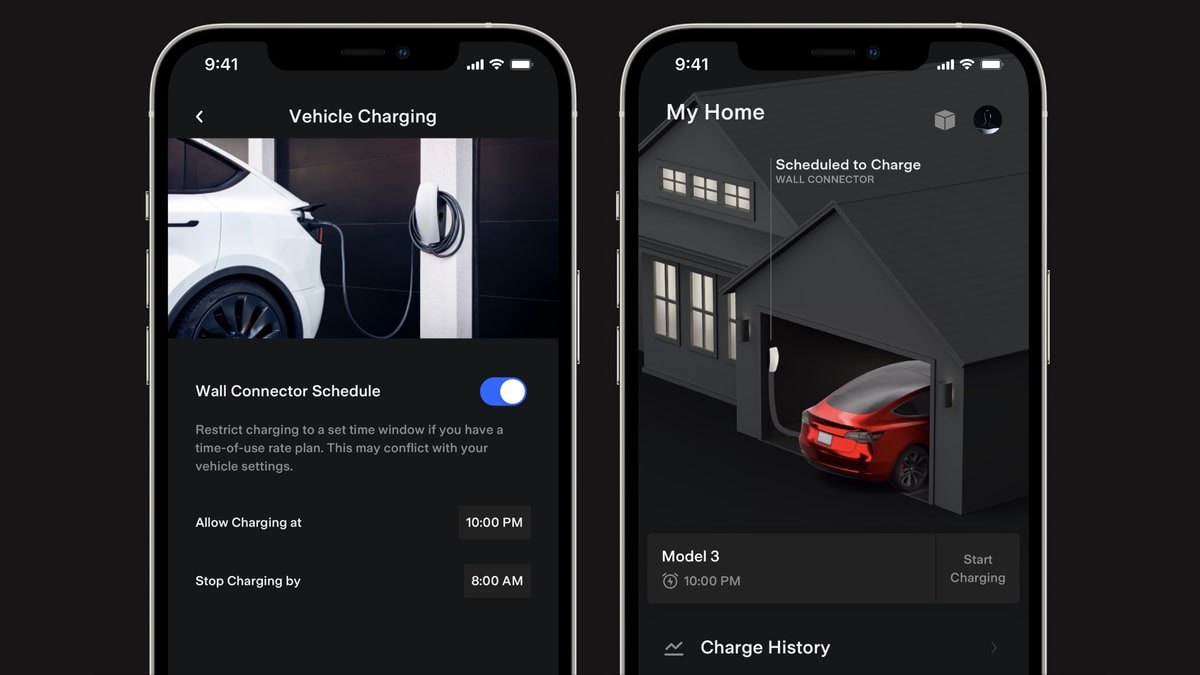 Available Worldwide
Wall Connector
Add your Wall Connector to view charging history and set charging schedule.
Editor's note: The official release notes for the app now state that that you can add and view Wall Connector settings and stats, although support was added in the previous app release.