Apple Shortcuts Improvements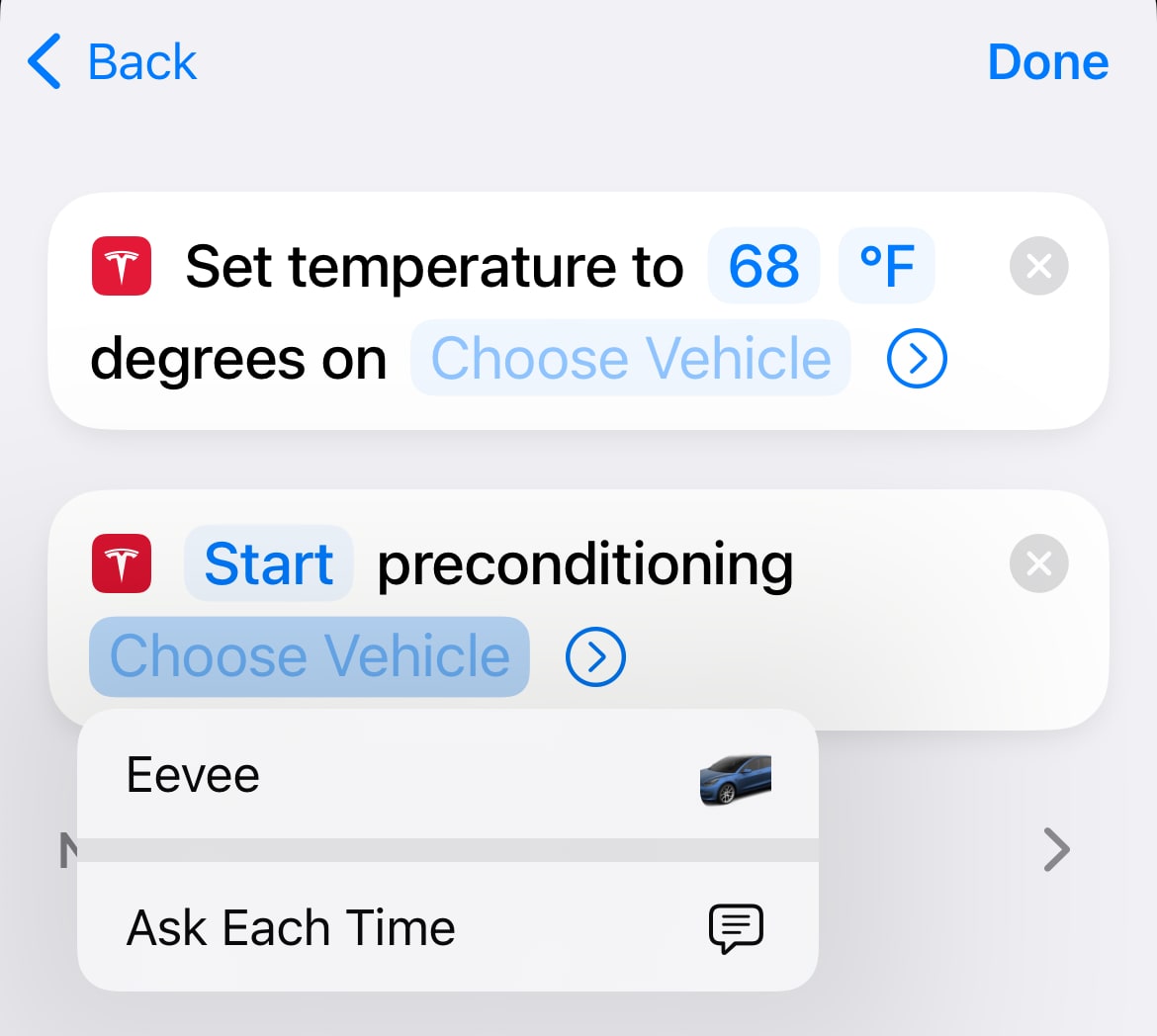 Available Worldwide
Undocumented Change
Tesla released Apple Shortcuts support two weeks ago in app update 4.24. In this minor release, Tesla is improving their shortcuts by adding support for multiple Tesla vehicles.
When setting up a shortcut you can now pick a specific vehicle to execute the command, or have the app ask you each time the shortcut is run.
To set up your own shortcuts, open the Apple Shortcuts app.
What's New Dialog
Tesla appears to be working on a new dialog that will be displayed in the app after an update or when Tesla introduces any new features through server-side changes.
The dialog will presumably highlight any new recent features added to the Tesla app.
Thanks to Tesla_App_iOS for finding this one.