Apple Shortcuts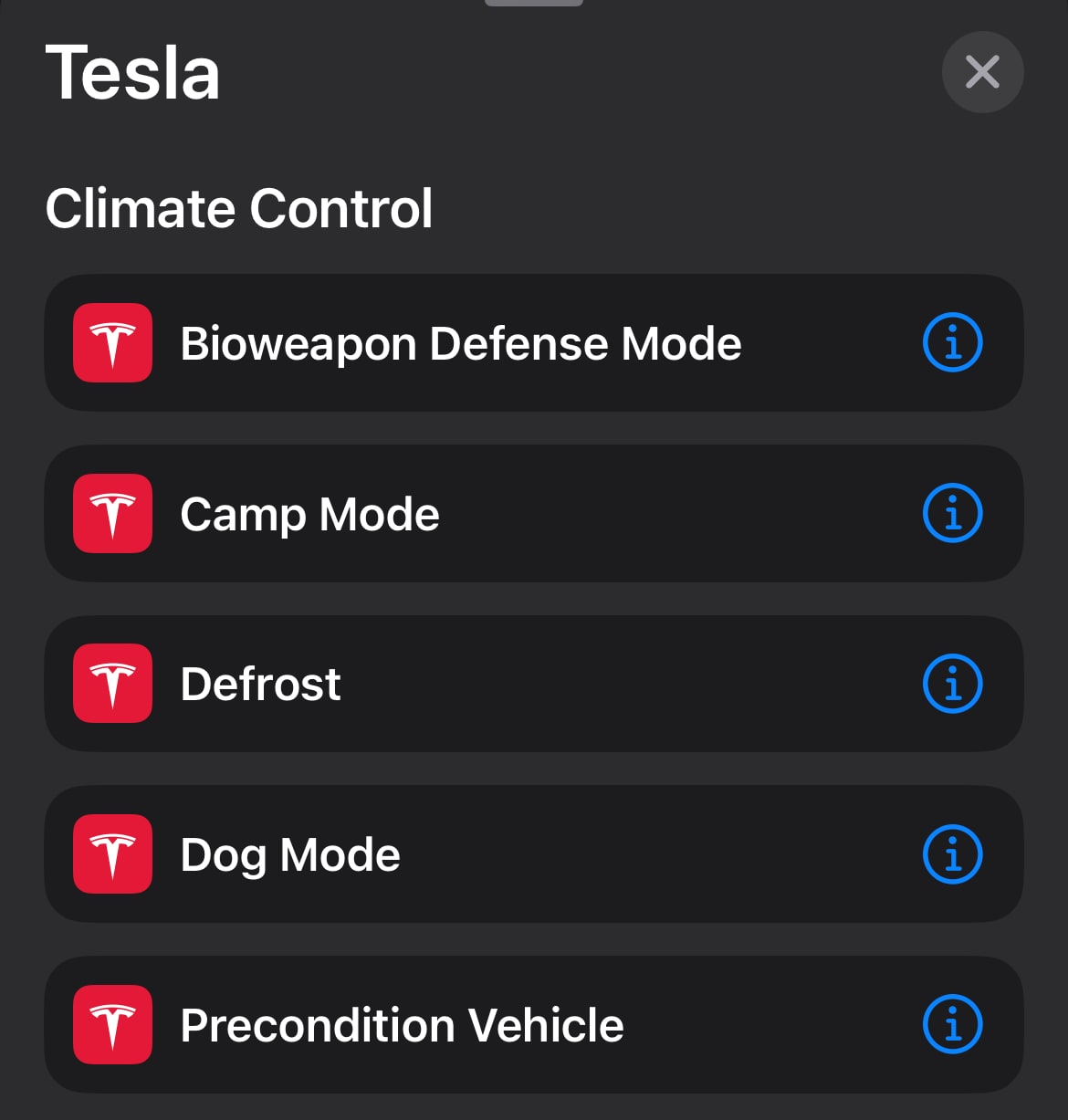 Available Worldwide
IPhone
Access your vehicle controls and climate from the Apple Shortcuts app.
Editor's note: With official support for Apple Shortcuts, you can now control many aspects of your Tesla with Siri.
Simply say 'Hey, Siri' and one of the pre-created Tesla phrases, such as 'Lock Tesla,' to control your vehicle with your voice.
You can also create your own shortcuts to perform various actions, such as setting your vehicle to your desired temperature and starting the climate system. To set up your own shortcuts, open the Apple Shortcuts app.
In addition to Siri support, you can also set up automations for your vehicle, such as turning on your Tesla's climate system automatically at a specific time every day.
Cusutomations need to be set up through the Shortcuts app by navigating to the 'Automation' tab and clicking the plus sign at the top corner of the screen.
The full list of supported vehicle controls include:
Bioweapon Defense Mode
Camp Mode
Defrost
Dog Mode
Precondition Vehicle
Set Seat Heater (seat position and heat level)
Set Temperature (choose climate temperature)
Vent Windows
Set Media Volume
Emissions Test
Close All Windows
Flash Lights
Honk Horn
Lock/Unlock
Open Frunk
Open/Close Charge Port
Open/Close Door (Model X)
Open/Close Rear Trunk
Sentry Mode
Set Charge Limit
Start/Stop Charging