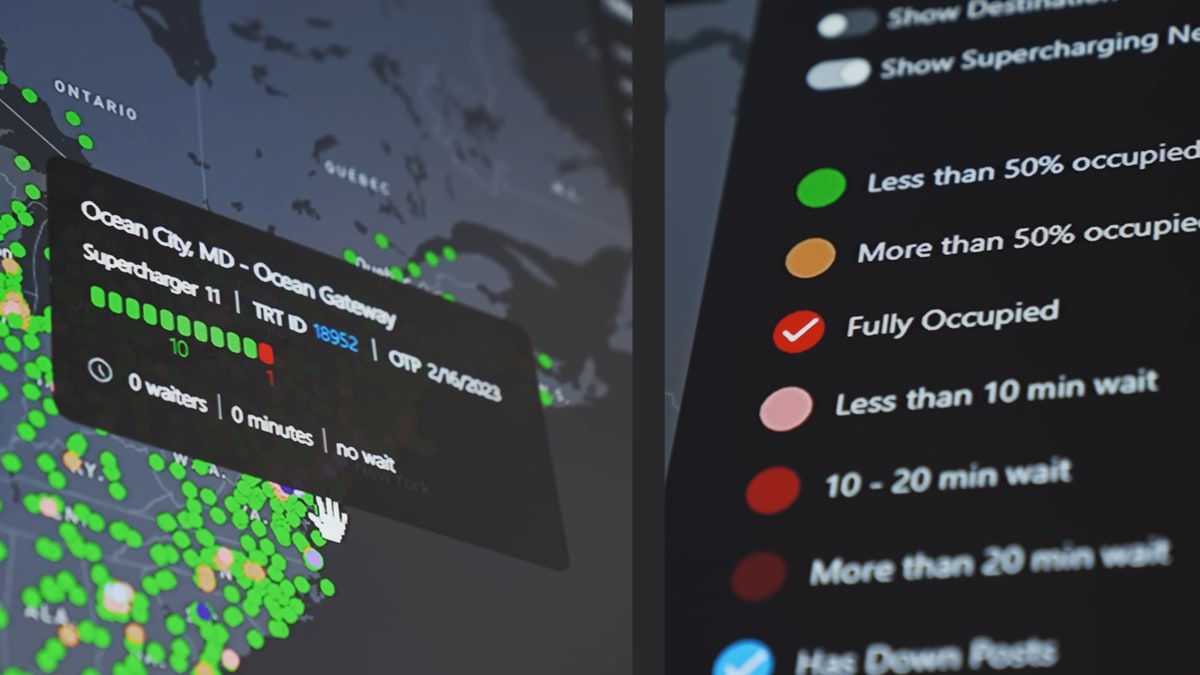 Setting the pace in an industry defined by relentless innovation, Tesla has again taken a revolutionary step forward. This time to quell a long-standing concern amongst EV drivers: range anxiety.
Tesla revealed a video (shown below) of their unique Supercharger monitoring system, demonstrating how they utilize a specially developed app to track the status of charging stations around the world. The app serves as a vital instrument for managing the Supercharger network, featuring an interactive map that offers a comprehensive view of real-time Supercharger usage, effectively helping to pinpoint and address congestion.
This bird's-eye view can zoom in and out across regions, allowing Tesla's team to pinpoint congestion and effectively plan necessary adjustments. A striking demonstration of the application's efficiency is visible through its dynamic mapping features, providing a seamless overview of Supercharger usage in real time.
Tesla's Supercharger Monitoring System
In the video below, Tesla shares a peek at their Supercharger monitoring system.
Trip Planning and Intelligent Routing
The real magic, however, comes from integrating this real-time Supercharger information into Tesla's navigation system. When a driver inputs a destination, the car calculates the optimal route, identifying uncongested Superchargers along your route and calculating the faster way to your destination. It's like having your personal air traffic control system in your hand.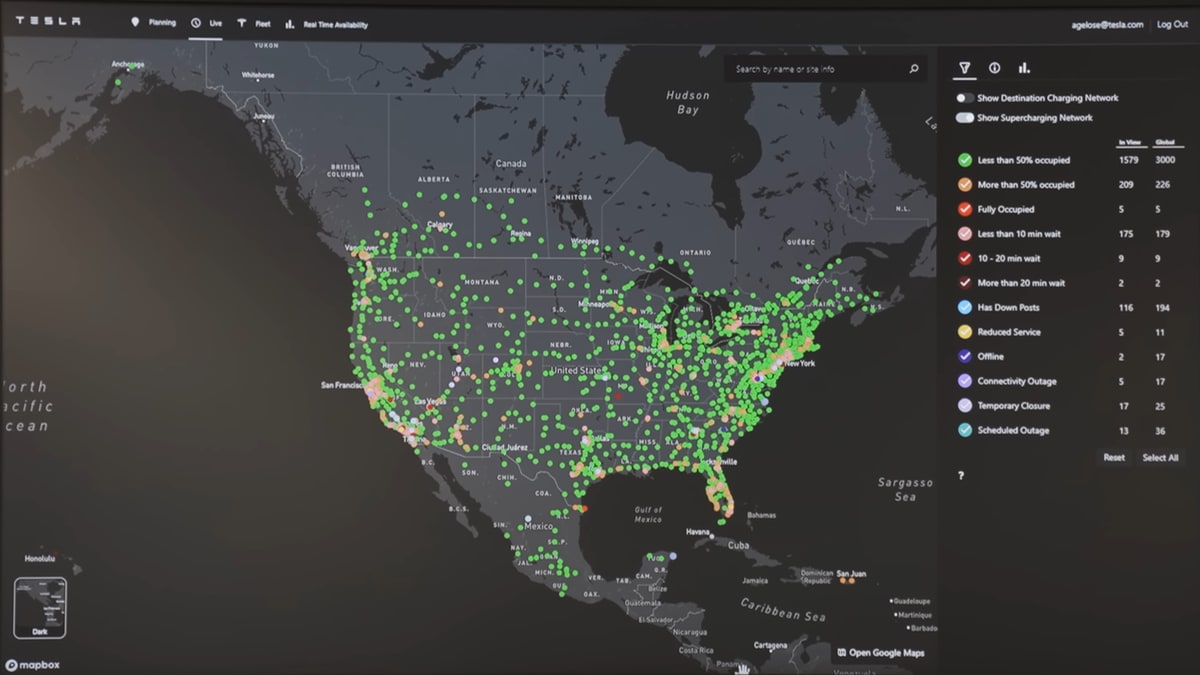 This navigation system factors in real-time information from the Supercharger network, along with data such as initial battery pack temperature, forecasted wind speed, and direction. With all these parameters considered, Tesla can provide a highly accurate prediction of energy consumption for the journey ahead.
Beating Range Anxiety with Trip Planner
Tesla's innovative routing system takes charge management to the next level by ensuring you arrive at a charger with a fairly low state of charge, then juice up just enough to get you to the next selected Supercharger. This intelligent process maximizes efficiency and minimizes waiting times at charging stations, a masterstroke in the fight against range anxiety.
Tesla's engineers see this as not just a feature but a solution. "With the Trip Planner, we've solved range anxiety," says Matt, a Tesla System Engineer, in the video. Alejandro, his colleague, also emphasizes the unique interaction between the car, the route, and the forecasted driving conditions, all working in tandem to ensure efficient energy usage.
A New Era in EV Travel
Tesla's Supercharger monitoring system is not just an incremental improvement; it's a major stride in EV travel. By giving drivers a personalized, comprehensive view of their trip and managing charging times to reduce congestion and increase efficiency, Tesla has fundamentally changed the EV driving experience.
Range anxiety, once a crucial downside, is no longer an inherent part of owning an electric car. Tesla's advanced technology has turned it into a thing of the past, demonstrating that electric vehicles are not only a viable option but are set to become the norm in the future of personal transportation. The next time you plan a road trip, consider making it electric — with Tesla, you won't need to worry about running out of charge.