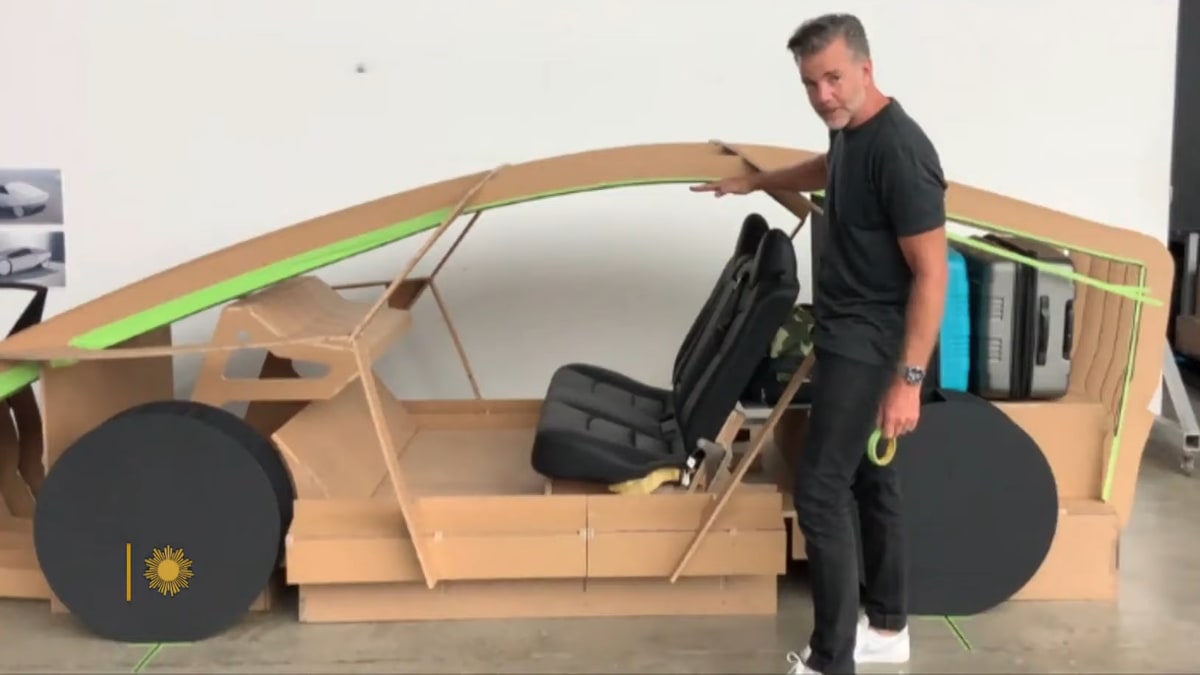 Did we see a mock-up of the Tesla $25,000 car? Buzz surged as the Sunday Morning Show on CBS aired a story on Elon Musk, centering around Walter Isaacson's biography and leveraging the occasion to interview Franz von Holzhausen, Tesla's Chief Designer. Though von Holzhausen kept his cards close to his chest, offering no new insights, the story unveiled a significant potential revelation.
On-screen, viewers caught a glimpse of von Holzhausen in front of what seemed to be a preliminary design for a compact two-seater vehicle, spawning a whirlpool of speculations. The setting further fueled the mystery, with wall-mounted renderings depicting a three-wheel vehicle resembling some Cybertruck details, teasing the possibilities of what might be in store.
Tesla through Isaacson's lens
According to exclusive excerpts shared with Axios from Isaacson's highly awaited book, the Tesla team is not only toiling away at the elusive $25,000 vehicle but is meticulously considering its integration with the ambitious Robotaxi service. Throughout 2021 and 2022, Elon Musk and his adept team ventured into deep dialogues, navigating through myriad concepts and features aiming to redefine transportation with this groundbreaking vehicle.
The vision fostered was colossal, envisioning a future dominated by autonomous "Robotaxis," a change so profound it threatens to consign individual car ownership to history's scrapyard. In this brave new world, personal vehicles give way to readily available Robotaxis, eradicating the necessity for personal garages brimming with unused cars.
Revelations from Isaacson's forthcoming book
Yet, as Isaacson unfolds in his biography, amidst the grand envisioning of a Robotaxi future, Musk's team remained grounded, recognizing the present need for affordable electric vehicles, thus breathing life back into the $25,000 car concept. This vehicle seeks to marry affordability with avant-garde technology, aspiring to extend the reach of electric vehicles to a wider swath of society.
Titled "Elon Musk," Isaacson's tome promises a deep dive into the genesis of this revolutionary vehicle, a venture that saw Musk grapple with the dual challenges of adhering to Tesla's renowned quality standards while catering to a broader demographic. It stands as a testimony to Musk's relentless drive to push the frontiers of technology and innovation.
Questions swirl: what form will this $25,000 vehicle take? Can it genuinely revolutionize personal transportation? Gleaning insights through Isaacson's meticulous narration fan the flames of anticipation and grant readers an intimate portrayal of the mastermind, Elon Musk.
Walter Isaacson's Thoughts on Elon Musk