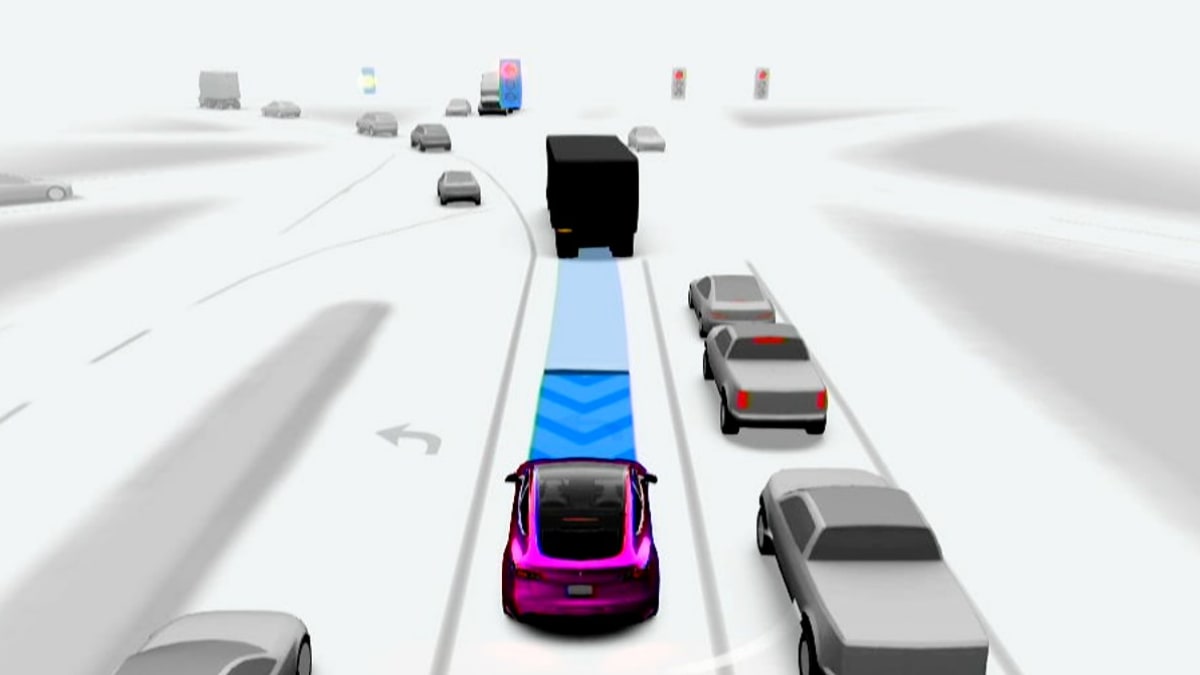 Tesla has just released FSD Beta 11.4.2 to its employees with update version 2023.7.10. This update focuses on bug fixes as Tesla aims to release it to FSD owners.
FSD Beta 11.4.1 started going out to early testers, but the rollout was soon stopped. About 4% of FSD testers currently have access to that beta.
FSD Beta 11.4.2 was expected last week when Elon Musk announced it would start rolling out over the weekend, however, we're glad to see that it's now in employee hands.
What's New
In Musk's tweet last week, he revealed that this update will address small bugs around 'excess conservatism', focusing on improvements around narrow roads and lane changes.
However, since most Tesla owners with access to FSD Beta are still on version 11.3.6, this update will be a much bigger deal.
Last updated: Dec 11, 6:00 am
Not only will it contain the significant changes from FSD Beta 11.4, but also the many improvements Tesla added in FSD Beta 11.4.1, as well as non-FSD features that were introduced in updates 2023.2 and 2023.6.
Major FSD Improvements Included
The most recent FSD Beta, 11.4.1 included improvements in turning and overall smoothness of the vehicle by better determining the environment around the vehicle.
It also made improvements in assertiveness when encountering nearby pedestrians or vehicles in its path, which can lead to sudden braking or jerkiness. The vehicle will now measure the probability of interacting with the vehicle or pedestrian instead of coming to a sudden halt.
Other refinements include several improvements to lane changes and when to take them, as well as a better understanding of bus lanes and when to use them.
Improved Speed Control
One of the biggest improvements in this beta involves speed control. When in Autopilot, the vehicle will typically use the speed limit of the road plus the percentage offset that you have set. However, as we know, the speed limit is only one factor that should be considered when determining your speed. Autopilot will now smartly adapt its speed based on weather conditions and the type of road it's on. For example, the vehicle will travel slower in parking lots, dirt roads, or in residential areas.
Release Date
When Tesla employees receive an FSD update, it indicates that we may see a public release, however, a lot of it is dependent on what issues are discovered.
Since FSD Beta 11.4.2 is a minor revision to the partially released beta 11.4.1, there is a much higher likelihood we could see this beta go into a wide release. Tesla last released FSD Beta 11.3.6 in the second week of April.
New Non-FSD Features
In addition to this update incorporating all the enhancements from FSD Beta versions 11.4 (release notes) and 11.4.1 (release notes), FSD Beta 11.4.2 also introduces several new non-FSD features that were previously available in updates 2023.2 and 2023.6.
These features include auto steering wheel heat (just in time for summer!), support for the Icelandic language, Tesla's Manual app, improvements to Apple Music, and changes to Sentry Mode lighting.
This FSD Beta update will be a major update for owners with access to FSD, not only bringing massive FSD improvements but also bringing them up to speed with some of the latest Tesla features.
Update: Musk has just tweeted that this release may be the one that goes to a wide release. Here's hoping! Keep your fingers crossed everyone, and keep checking that app for an update.
Update 2: This latest version of FSD Beta is now going out to public testers. Two large waves have already gone out yesterday and today. You can follow the roll out of FSD Beta 11.4.2 in our statistics page.