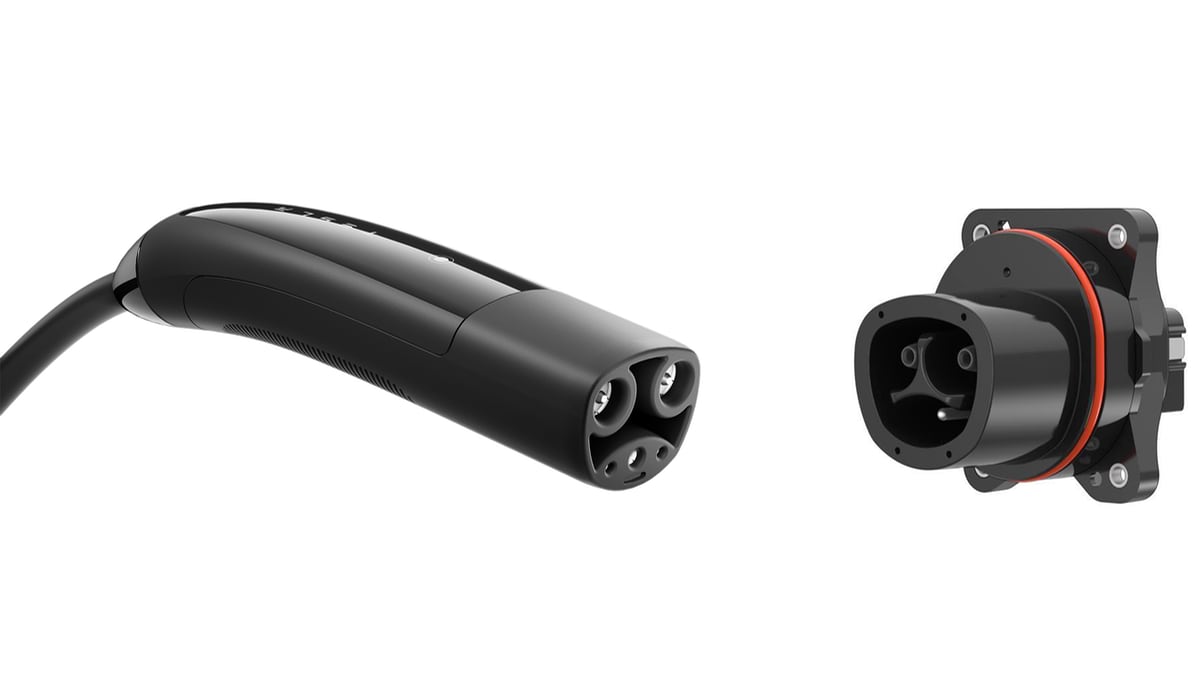 In a move that attests to Elon Musk's words on fostering industry collaboration over competition, Tesla and Ford have announced a partnership to enable the latter's electric vehicles access to Tesla's extensive Supercharger network.
Ford's Green Light to Tesla's Charging Technology
Contrary to earlier speculations that Tesla's move to open its proprietary charging connector might be a futile attempt at standardization, Ford has embraced the North American Charging Standard (NACS) - Tesla's charging system. With this, Tesla's charging plug design, known for some advantages over the current CCS standard, might start gaining traction across the North American EV sector.
This agreement with Tesla allows Ford EV owners to enjoy the expansive Supercharger network through an adapter named "Magic Dock," which is being deployed at Superchargers. Starting early next year, Ford EV customers will have the luxury of charging at more than 22,000 stations — 12,000+ Tesla Superchargers and 10,000+ DC fast-chargers already part of the BlueOval Charge Network.
Ford EVs to Directly Integrate Tesla's Connector
Signaling a significant step in EV charging standards, Ford plans to incorporate Tesla's NACS connector into its future electric vehicles starting in 2025. This will allow Ford EVs to access Tesla Superchargers without needing an adapter directly. More importantly, it could allow Ford vehicles to charge at more Superchargers, which do not have the Magic Dock adapter. Jim Farley, Ford's president and CEO, expressed enthusiasm about this breakthrough agreement, hailing it as vital for Ford's growth as an EV brand.
The impressive reliability of Tesla's Supercharger network was a major factor in Ford's decision to facilitate the use of the network for its EV owners. Tesla's Superchargers have a near-perfect uptime rate of 99.95%, offering a dependable solution to the charging needs of Ford's EV customers.
Evolution of the BlueOval Charge Network
Ford's existing charging network, the BlueOval Charge Network, already boasts over 84,000 chargers. The addition of Tesla Superchargers will bolster its infrastructure, significantly reducing range anxiety for Ford customers. In tandem, Ford plans to add approximately 1,800 public-facing fast chargers to the BlueOval Charge Network by early 2024.
Elon Musk's Supportive Approach to Industry Collaboration
This partnership exemplifies Musk's commitment to industry collaboration over annihilating competition. Following a precedent set by Henry Ford's assembly line revolution, Tesla's continuous advancements in EV technology and strategic price reductions have led to questions about the future of other automakers in the EV market. However, unlike Ford's competitive approach a century ago, Tesla's actions aim to accelerate the advent of sustainable transport by enhancing access and efficiency of charging for all EVs.
This partnership is a significant milestone in the EV industry, setting a course toward a collaborative and innovative future. While it brings a superior charging experience for customers, it also propels the world's transition to sustainable energy, emphasizing the shared goal of all players in the EV sector.