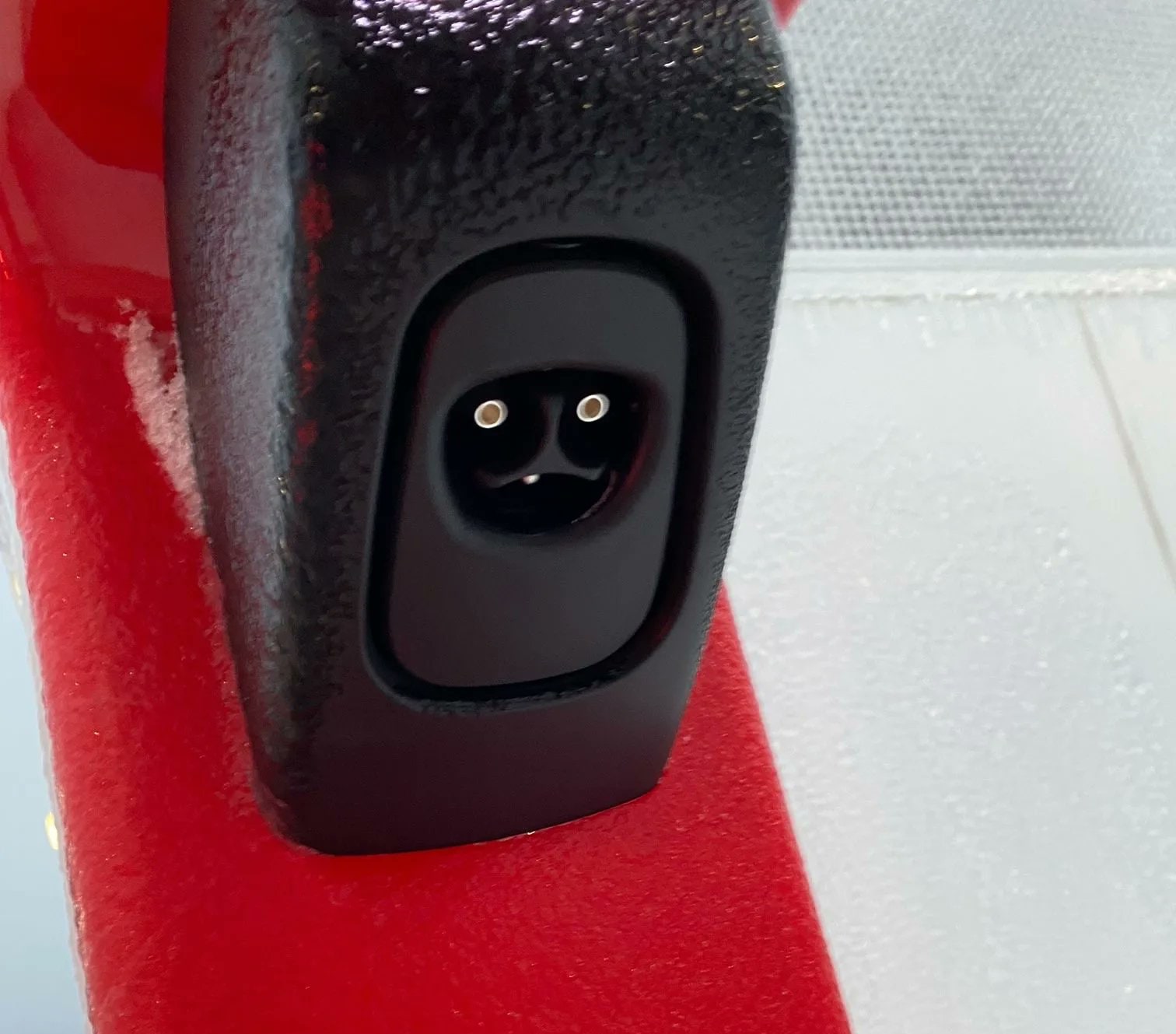 Tesla is installing the Magic Dock at several locations across the United States, just days after announcing it would expand its Supercharging network to support non-Tesla electric vehicles. The Magic Dock is an accessory that's retrofitted on Superchargers that contains a built-in CCS Combo 1 adapter to allow non-Tesla cars to charge at Supercharging stations.
After meeting with the Biden administration earlier this month, Elon Musk agreed to make at least 7,500 of its chargers available for use by any EV by the end of 2024. This agreement includes at least 3,500 of Tesla's 250-kilowatt Superchargers, and the slower Level 2 destination chargers.
Compatibility and the "Magic Dock"
Tesla's cars in North America use the company's proprietary standard (recently named NACS), so the Tesla-CCS1 adapter is crucial to make the Supercharging stations compatible with other EVs. The "Magic Dock" adapter attaches the CCS1 plug on top of Tesla's NACS plug, enabling non-Tesla EVs to charge at a maximum rate of 250 kW.
How the Magic Dock Works
While Tesla drivers can use the Supercharging stalls as usual, non-Tesla drivers must download the Tesla App, create an account, and sign in to use the "Charge Your Non-Tesla" feature. Once they select a stall, the "Magic Dock" will unlock the CCS1 adapter and attach and lock it to the NACS connector, and the charging process will begin. After charging is complete, the user simply returns the cable with the adapter to the stall. Once the cable is returned, the stall will automatically lock the CCS1 adapter back to the Magic Dock and unlock it from Tesla's NACS port. This creates a seamless and easy experience, regardless of which connector you're using. It also prevents the CCS1 adapter from being stolen.
The "Magic Dock" appears to be relatively simple to retrofit to all Tesla Supercharging stations in North America. However, there may be other issues related to the short charging cable's physical compatibility and the charging inlet's various locations in non-Tesla EVs.
Dock Blocking Concerns
Although Tesla's expansion of its Supercharging network to support non-Tesla EVs is a significant move, it has raised concerns over dock blocking, a phenomenon where non-Tesla EVs block Tesla charging stalls to use them.
Dock blocking could create problems for Tesla drivers, as the charging stalls they need will be occupied by non-Tesla EVs. While some non-Tesla EVs can connect if they park incorrectly, such as parking with the port on the front left, this will block the stalls needed for a Tesla to park on the side of them. Additionally, some non-Tesla EVs may park, taking two spaces to reach the short cable.
Finding Solutions
To prevent dock blocking, Tesla could consider solutions such as using longer cords, providing lockers for approved extension cords, or having parking spots on both sides of the Supercharger to let people park like Teslas on one side and forward cars on the other.
Alternatively, other companies could take advantage of Tesla generously opening up all of its charging technology.
Tesla's expansion of its Supercharging network to support non-Tesla EVs is a significant move that will enable more drivers to access its charging network. However, dock blocking is a concern that must be addressed to prevent frustration and backlash from Tesla drivers. With innovative solutions and further developments, Tesla can ensure the accessibility and convenience of its Supercharging network for all EV owners.