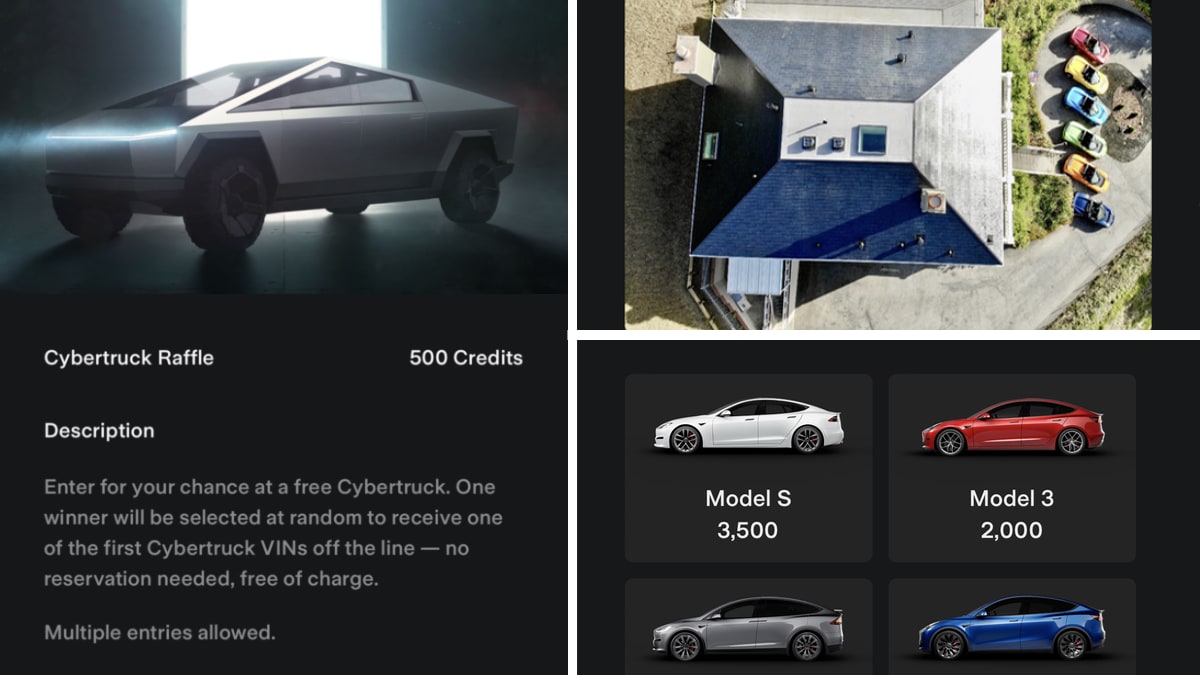 Tesla has reignited its referral program in the U.S. and Canada, offering customers a unique blend of rewards, including a chance to win a Cybertruck, one of the most eagerly awaited electric vehicles of the year.
The Referral Program has been a successful strategy for Tesla in the past, and this revamped version promises even greater benefits. The program works on a credit-based system, offering incentives for referring new customers and adding to one's own Tesla collection.
A referral that leads to the purchase of a Model S or Model X earns the referrer 3,500 credits, while a referral for a Model 3 or Model Y purchase garners 2,000 credits. Additionally, Tesla has not forgotten its loyal customers. If an existing owner purchases another Model S or Model X, they receive 6,000 loyalty credits. For Model 3 and Model Y, it's 3,000 credits.
Cybertruck Raffle: Tesla's Newest Attraction in the Referral Program
But perhaps the most exciting aspect of the new Referral Program is the Cybertruck raffle. For 500 credits, customers can enter a drawing to win a free Cybertruck, one of the first off the production line. Given the anticipation surrounding the Cybertruck, this raffle will likely become a popular part of the Referral Program, enticing both new and existing Tesla owners.
Loyalty Credits: Tesla's Approach to Reward Loyal Customers
Tesla's Referral Program is about earning credits and sharing the passion for Tesla products and their mission to transition the world to sustainable energy. Credits can be redeemed for various items, including free Supercharging, Tesla clothing, accessories, and software upgrades such as Enhanced Autopilot or Full Self-Driving.
With the Referral Program's return and the Cybertruck raffle's introduction, Tesla continues to foster a sense of community among its customers, enhancing the overall Tesla ownership experience. The program is not only a way to earn rewards, but also a tool to accelerate the transition to sustainable energy by encouraging more people to join the Tesla community.
In addition to the referral program's return, Tesla also recently opened up voting for its Earth Day Photo Contest, where they encouraged owners to send in their favorite photo of their vehicle.
Although there is no end date specified for the contest, Tesla says they will notify voters when winners have been chosen.