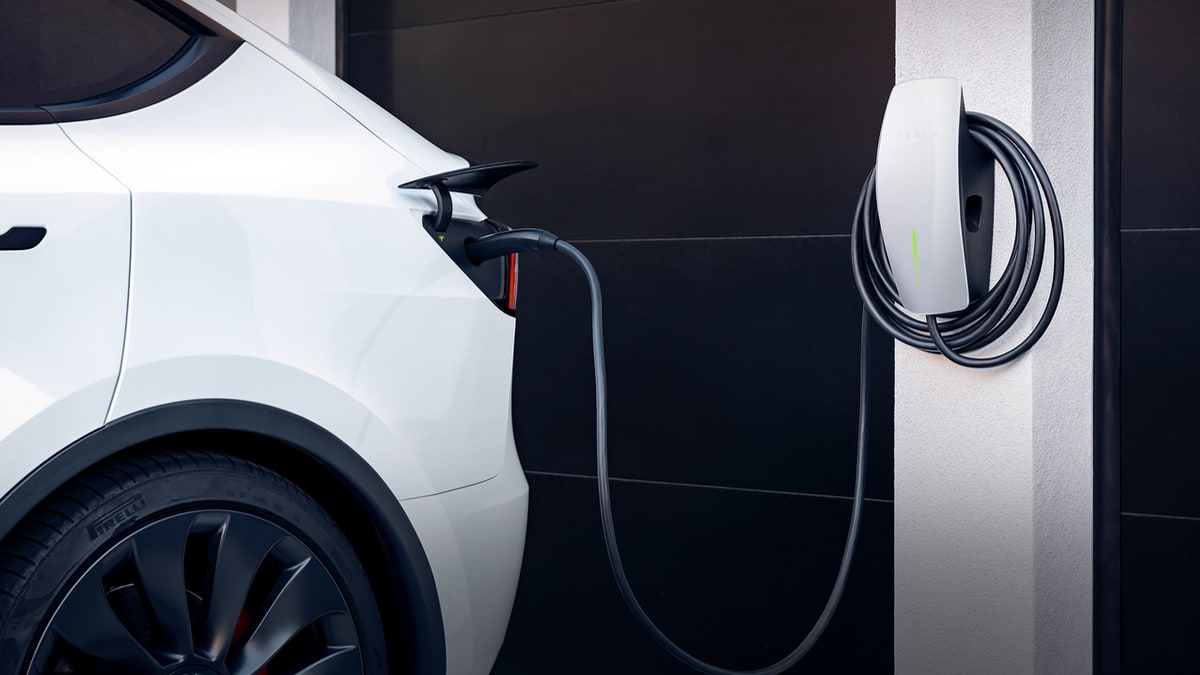 Tesla insider Chris Zheng hints at a possible new charging option for the electric vehicle giant. Tesla may be considering releasing a new home charging option, based on a tweet from the very well-informed Tesla insider Zheng.
A new charging option could potentially make Tesla ownership even more appealing to a wider range of consumers, further solidifying the company's place at the forefront of the EV revolution.
Tesla Insider Chris Zheng's Tweet
Zheng, the same insider who reported the removal of wood trim and the new camera set up in Hardware 4, recently tweeted about the Tesla Wall Connector, hinting at a potential new offering from the company.
Cheaper Wall Connector
In his tweet, Zheng mentioned two possibilities: A more affordable Wall Connector: Zheng suggested that Tesla might introduce a low-price, low-power Wall Connector, which would sacrifice some of its over-the-air (OTA) capabilities. This new charging option could respond to the growing competition in the Chinese EV market, where many Tesla competitors already offer similar products. However, Zheng disapproved of this potential move, stating it was "not fun."
Many owners today choose to charge with Tesla's mobile connector, a cheaper alternative. A cheaper Wall Connector could bridge the gap between the mobile connector and Tesla's more expensive home charging solution.
More Powerful Wall Connector
A next-gen Wall Connector with Cybertruck-style design: Another possibility Zheng mentioned is a new, next-generation Wall Connector featuring a design inspired by the much-anticipated Tesla Cybertruck. This upgraded Connector would have a total power of 21 kW, making it a more powerful option for Tesla owners looking to charge their vehicles.
A more powerful charging solution would likely be aimed at businesses that have access to more power and would like to provide a faster charging solution than the current Wall-Connector-based destination chargers offer. Last year Tesla introduced the ability for businesses to charge for charging through their destination chargers.
Implications of a New Charging Option
A new charging option could have several implications for Tesla and its customers.
Increased affordability: If Tesla were to introduce a more affordable Wall Connector, it could make the prospect of owning a Tesla more attractive to a broader range of potential buyers. This move could help Tesla gain a competitive edge in markets where price-sensitive consumers are more likely to opt for a more affordable EV charging solution.
Enhanced charging experience: A next-generation Connector with Cybertruck-inspired styling could create a more cohesive brand experience for Tesla owners. This new charging option could increase power and highlight the company's commitment to innovation and design.
Expanded market share: Offering new home charging options could help Tesla expand its market share in the global EV industry. By catering to various consumer needs and preferences, the company could attract a more diverse customer base and solidify its position as the leading EV manufacturer.
While Tesla has not yet confirmed these rumors, it's clear that any potential new charging options would play a significant role in the company's growth strategy. As the EV market continues to evolve, Tesla must stay ahead of the curve by offering innovative and affordable solutions that cater to the needs of a diverse range of consumers.
Ordering a New Tesla?
Consider using our referral code to help support our site and get credits toward Tesla Merch.