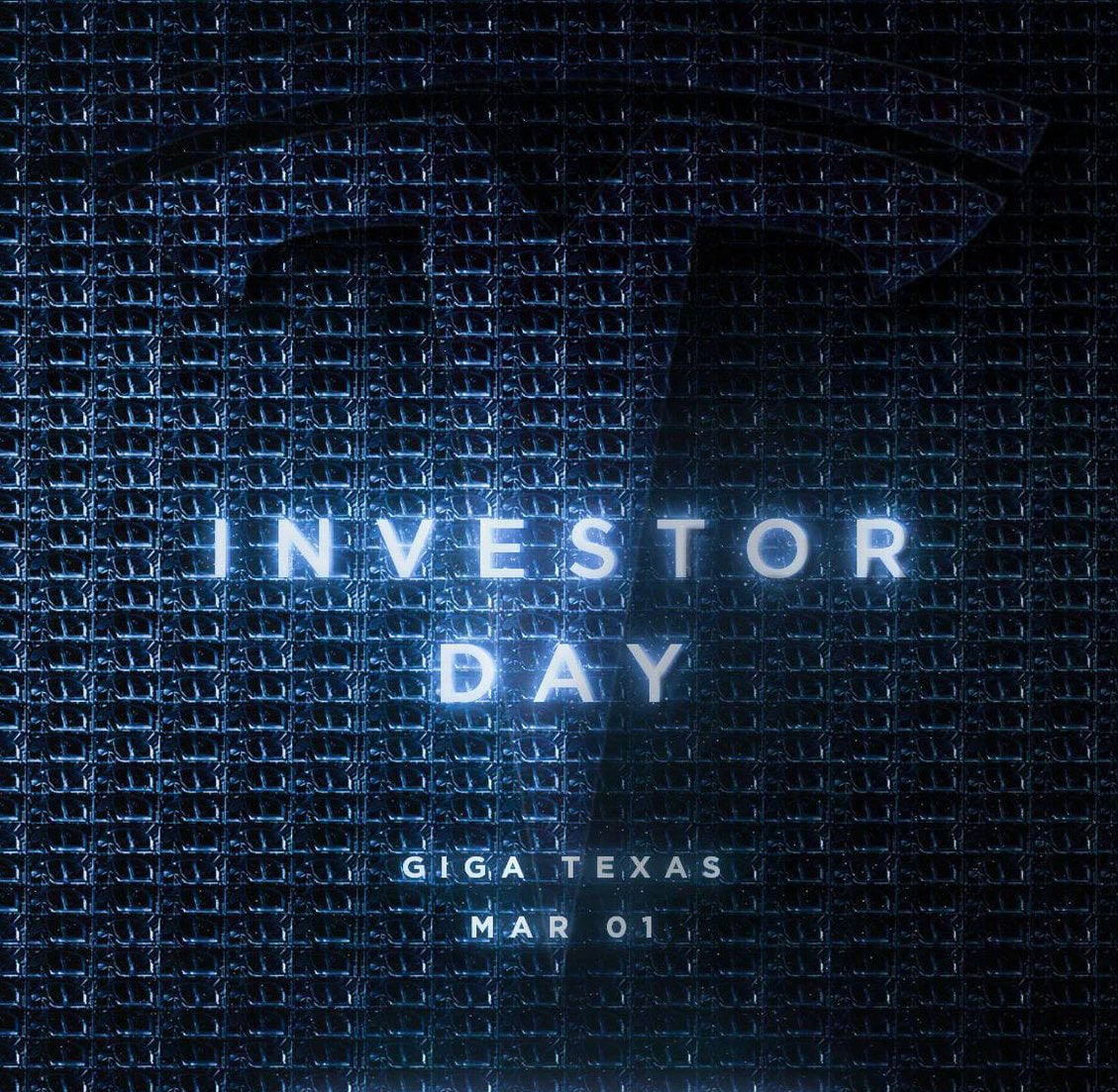 Tesla's Investor Day 2023 will be "a message of good hope & positivity for the future," according to a tweet from Elon Musk a few weeks ago. The event generates hype among Tesla enthusiasts and investors as they anticipate what the company will reveal.
Cybertruck Insight
At check-in, which begins at 11:00 am CST, lucky ticket holders can take factory tours and "Plaid Demo Rides," which may include the Cybertruck. This futuristic vehicle appeared at the opening of the new Engineering Headquarters last week. A closer look would be advantageous for the company, given the millions of Cybertruck reservations already made. In addition, investors could get a better look at many features of the Cybertruck that are still unknown, such as the design of the user interface and a closer look at Hardware 4.
Investor Day Agenda (All times CST)
11 am: Event Check-In
11 am - 2:45 pm: Factory Tours and Plaid Demo Rides
3:00 pm - 4:30 pm: Keynotes
4:30 pm - 5:30 pm: Q&A
5:30 pm - 7:00 pm: Meet & Greet
Master Plan Part 3
At 3:00 pm, the keynote speeches will take place, during which Musk will unveil his Master Plan Part 3. These plans have served as the roadmap for Tesla, providing insight into the mind of the company's founder. The first plan focused on using the profits from producing an electric sports car to fund a more affordable vehicle, which eventually led to the development of the Model S.
Master Plan Part Deux expanded on this idea, addressing more transportation needs and touching on solar energy, battery storage, full self-driving, and robotaxi. The upcoming Master Plan Part 3 is expected to detail production scaling and introduction of the new, more affordable Tesla and a mini van-type unit.
New Giga-Factory
Tesla also needs to increase its production capacity, and rumors continue to swirl that the next Giga factory could be located in Mexico. There were reports that Musk talked with the president of Mexico for nearly an hour.
Critics with Questions
The question-and-answer portion of the agenda is slated to begin at 4:30 pm. After a tumultuous couple of months, investors may have some pointed questions about the company's future. Many high-profile investors were up in arms as the stock tanked at the end of December, demanding the board of directors step in and control their brash CEO. Musk was, and continues to make waves with his new company, Twitter. The company will also have to answer for its recent struggles with recalls and pausing the rollout of the full self-driving beta to new owners.
Overall, Tesla's Investor Day 2023 promises to be an exciting event, providing a glimpse into the company's future and answering some big questions.
Check back tomorrow, Wednesday, March 1st for a direct feed of the event, which should include the keynotes and Q&A sessions.