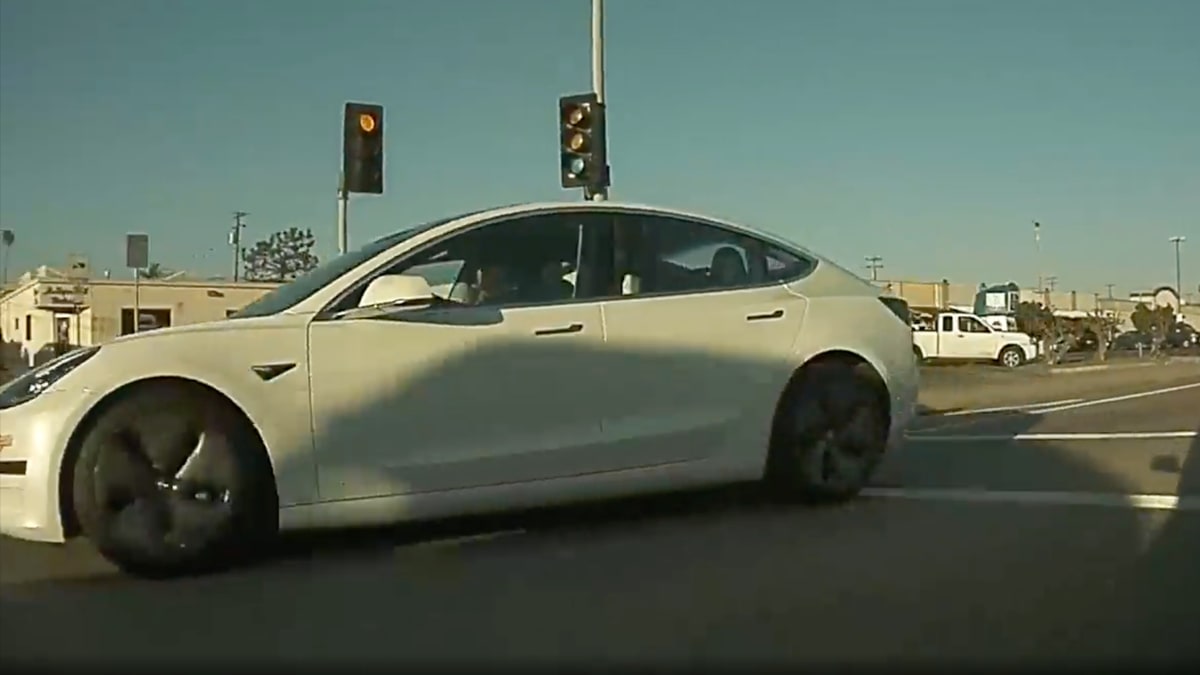 As incredible as Teslas are, they are still vulnerable to a threat every time they are on the road — human drivers. This problem has been displayed repeatedly, but an amazing video demonstrates firsthand how much safer the roads would be if there were more Teslas.
Teslas Evade Reckless Driver
Reddit user, @SecretOrganization60, posted a video of two Model 3s avoiding a crash. An old Ford Econoline Van makes a left turn directly in front of the two Teslas. One dodges behind the van, missing it and avoiding the median, while the other escapes an inevitable wreck by swerving around the front of the van. Both Teslas proceed undamaged, as does the old van, which ironically has two warning signs on the back to stop for children.
The poster, who was in one of the Model 3s, says that although the vehicle was not in Autopilot, he was surprised at how well it handled, thanks to its low center of gravity.
Time really dilates in the situation. I recall looking behind the van for following cars and checking the right lane to see what the options were. The real surprise was the low CG of the 3. My approach had been to minimize the impact, I didn't actually expect the car to maneuver anywhere near as well as it did.
Two @Tesla Model 3s simultaneously avoiding a wreck from a driver running a red light.$TSLA #TSLA @elonmusk pic.twitter.com/wRidKJUzNs

— S.E. Robinson, Jr. (@SERobinsonJr) February 21, 2023
Tesla Credited with Saving Lives
Another post on Twitter thanked Elon Musk and Franz von Holzhausen for saving a life. The post includes a picture of a Model X in flames and the aftermath of a horrendous crash. The poster, @plaz_red, said his mother was driving the Model X when she was hit nearly head-on by a 1980 Lincoln town car that crossed the line. The Lincoln caught fire, and the flames spread to the Model X.
According to Tesmanian, the Model X detected the danger, and the Collision Avoidance Assist slowed the Tesla and moved it to the right, but there was a fence leaving nowhere for the Model X to escape. The falcon wing doors automatically opened, allowing the woman and her dog to exit the car. She suffered only a few minor bruises.
Tesla's have been shown to be 2.5 times safer than human drivers and 10 times safer on Autopilot. The company's chief designer, von Holzhausen recently said, "(Teslas are) far safer than any other car out on the road. I have a family with kids, and I shudder to think of putting my kids in any other car because it's less safe… if you want to do the right thing for your family and have the lowest probability of injury, then you have to put them in a Tesla."
Time and time again, Tesla proves to be the safest car on the road.
Compilation of Teslas Avoiding Accidents