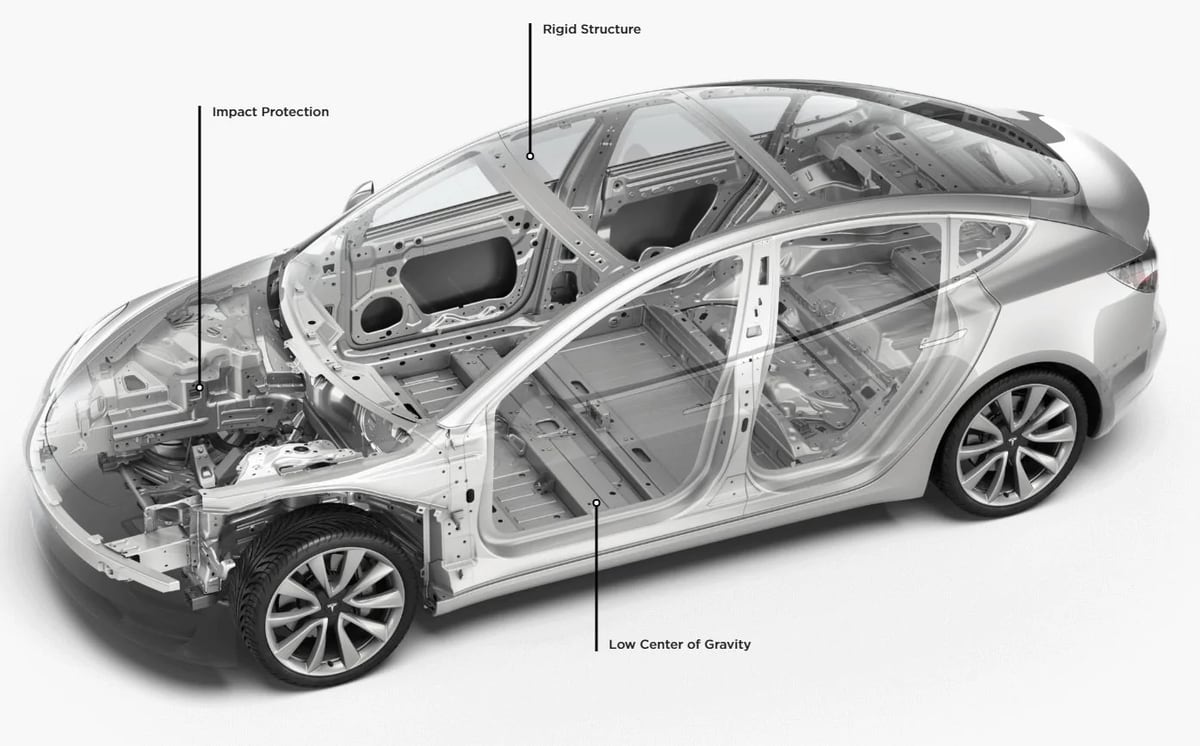 Tesla's Model Y is on track to be the best-selling passenger vehicle in the world, but it can't come soon enough for the company's Chief Designer Franz von Holzhausen. The 54-year-old father of two wouldn't put his family in anything other than a Tesla for several reasons, but one stands higher than the rest — safety.
Tesla has a lot of selling points, zero emissions, cutting-edge technology, incredible performance, and fantastic style, but von Holzhausen thinks its most significant selling point should be safety. "(Teslas are) far safer than any other car out on the road. I have a family with kids, and I shudder to think of putting my kids in any other car because it's less safe."
The designer of the Model Y, as well as the Model S, X and 3, said on the Ride the Lightning podcast, "if you want to do the right thing for your family and have the lowest probability of injury, then you have to put them in a Tesla."
Teslas Are Upto 10 Times Safer
Driving a Tesla on Autopilot is ten times safer than the average vehicle. Even without Autopilot engaged, Teslas are 2.5 times safer than the average vehicle. Also, Tesla has received several safety accolades and five-star crash reports. The company also improved the function of the seatbelt and is adding a better hazard light system.
Like many of us, von Holzhausen saw the astonishing images of the horrific crash in northern California over the holidays. A Model Y plunged 250 feet off a cliff, rolling to a rocky beach. Fire responders called it a miracle when all four occupants survived. In fact, the children were unharmed, and two adults were treated for minor injuries. It was later determined the driver intended to crash the vehicle and was charged with attempted murder. "Even when somebody wasn't looking out for their family, Tesla was," said von Holzhausen.
Examples of Tesla's Safety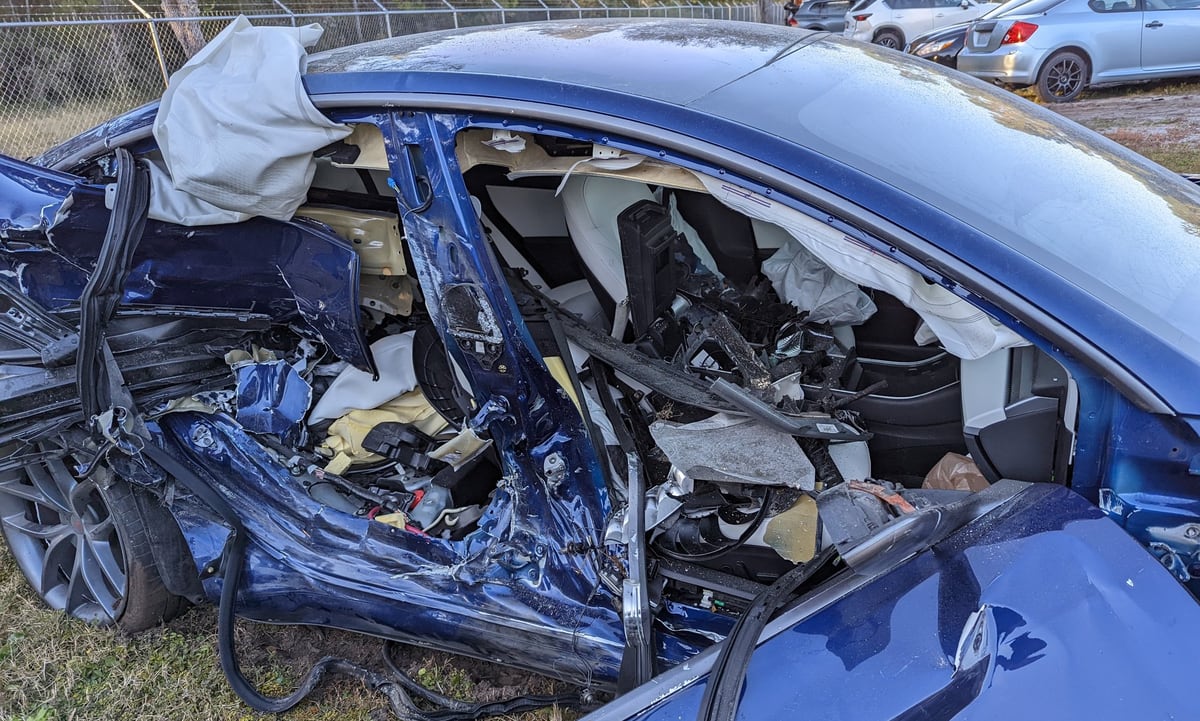 That crash got a lot of coverage, but it caused many Tesla owners to share grim pictures of crashed Teslas, but the occupants survived. Twitter user, @cybrtrkguy posted several crash images, @TeslaShawn responded with a picture of his mangled Model X and posted: I survived head on drunk driver. While @samsonusmc shared a picture of a Model 3 that was t-boned, he posted: This is why I own @Tesla. My family walked away with just scratches from this.
Elon Musk has repeatedly stated that he believes full self-driving, autonomous vehicles will save countless people from injury and death on our roadways. He's right, but Tesla is already saving lives, and the company is still improving and producing better and safer vehicles.