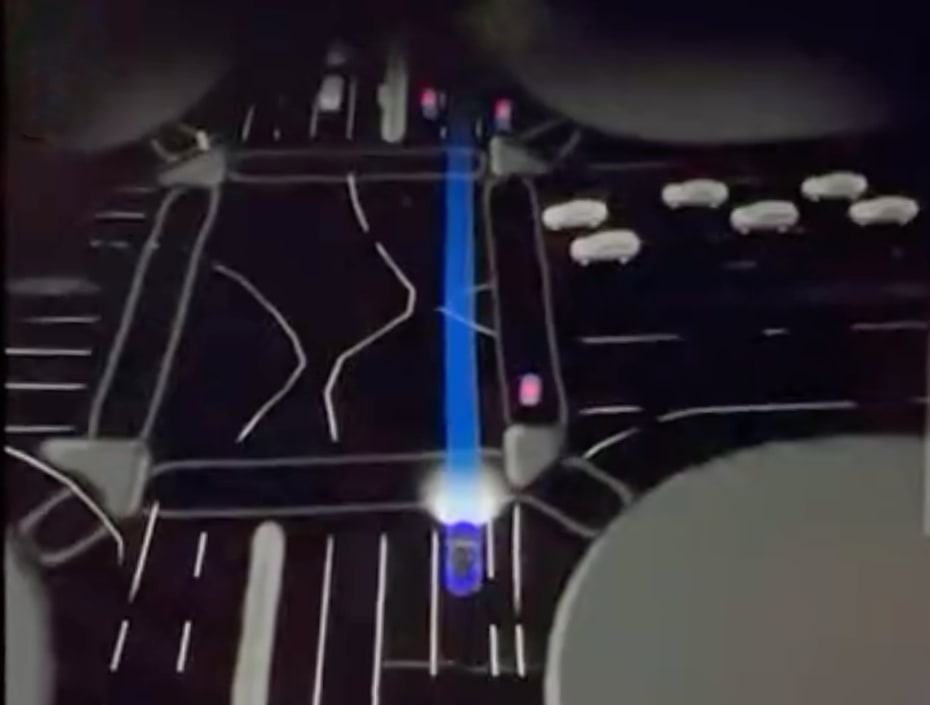 Like thousands of other Twitter users, we spent a lot of last night cruising around with @winnersechelon, who also goes by Tesla Bull. The Twitter user shared five videos of Tesla's latest FSD Beta version 11.3. It gave viewers our firsthand look at the highly anticipated software that Elon Musk has been promising for months, and it appears to be worth the wait. Tesla Bull tweeted:
"FSD beta 11.3 UNIFIED STACK!! Let's go!!! Great work team Tesla."
Striking Visual Changes
The videos show some undeniable changes from the previous FSD versions. The blue line showing the car's path is noticeably thicker, taking up the width of the vehicle. Also, the red lines are gone, replaced with light grey lines similar to those we see with standard Autopilot. New visualization appears at intersections and around crosswalks, according to Tesla Bull.
Smooth Drive
Then there is the drive. While this is difficult to judge, Tesla Bull tweeted:
Noticeably smoother in certain areas where timid previously. Still, a long way to go and many more miles to test.
Sharing real unfiltered progress is exciting. There was one driver intervention that caused another new addition to FSD. A message appears stating: Autopilot Disengaged. What Happened? Press voice button to send Tesla an anonymous message describing your experience.
We got from city streets to the highway, and Tesla Bull reported that he did make several manual speed changes. Still, it's unclear if the changes were necessary, as he also stated that one of the speed adjustments was to catch another Tesla. The software is put through all the paces as it also exits the highway effortlessly and returns to city streets. The car takes the on and off ramps much more naturally, and cornering and acceleration appear confident.
It was a big test to see the Tesla go from city streets to highways and vice versa. That is a significant change with this update that combines city streets and highways into a single stack, meaning the same Neural Nets are being used in all situations, as promised by the Autopilot team on A.I. Day 2022.
Intersection View
Light mode#FSDBeta #FSDBetaV11 pic.twitter.com/ZrUDvOcyiM

— TeslaBull (@Winnersechelon) February 21, 2023
Something is Missing, Something Stays the Same
Tesla Bull claims that "auto park" is active again. He later provides a video showing Auto Park in action. It's important to note that he has a 2020 Tesla that has ultrasonic sensors, so this is not the new Auto Park for vehicles without the sensors. Actual Smart Summon (ASS) also does not appear to be in this release. That said, it has been on the radar for several months. Unfortunately, the nag continues to nag. While Musk had hoped to remove the reminder to apply resistant to the wheel, transportation officials in both the United States and Canada raised concerns.
Auto Park Video
Autopark#FSDBeta #FSDBetaV11 pic.twitter.com/5OCMvd1ZuU

— TeslaBull (@Winnersechelon) February 21, 2023
FSD v11.3 is nearing public release. Musk said that version 11.3.2. would "likely" be the one that goes to the thousands of FSD owners in North America. That means the version Tesla Bull took for a ride stills requires work before the Tesla team can send it out wide. Tesla Bull agrees, he tweeted: Smooth indeed. Will share more videos with full transparency. Could be three steps forward and two back but this will be solved. You're doing it Tesla. You're leading and it matters!
FSD Beta 11.3 in Action
PT 2 Highway to streets #FSDBeta #FSDBetaV11

Also, autopark active again
More videos to come pic.twitter.com/V8Gd2YcoYO

— TeslaBull (@Winnersechelon) February 21, 2023
Streets to Highway PT. 1
One intervention (accelerator press, right before highway entrance)
Multiple manual speed changes
Last one to catch a fellow @Tesla ?

Exiting from highway to streets to follow#FSDBeta #FSDBetaV11 pic.twitter.com/08v7CUiOM7

— TeslaBull (@Winnersechelon) February 21, 2023