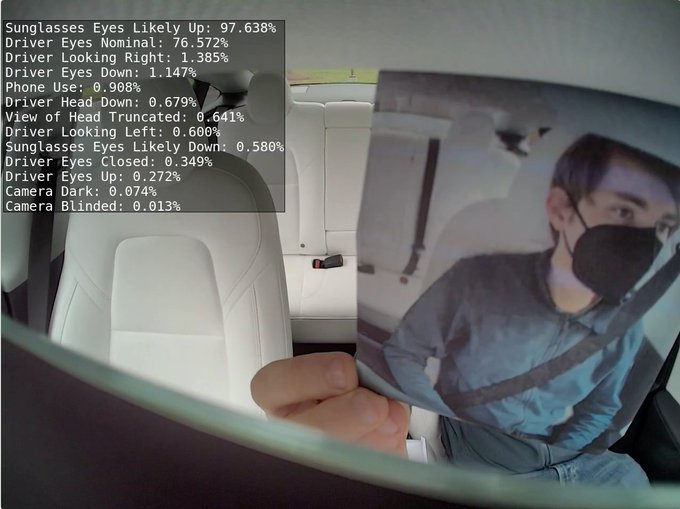 On the day that the National Highway Traffic Safety Administration (NHTSA) released information about roadway fatalities, reporters were more interested in anything Tesla-related. Reuters stated the acting head of the NHTSA, Ann Carlson, made "comments to reporters on the sidelines of an event in Washington." Those sideline comments were regarding the government's review of crashes involving Teslas and the possibility of removing the steer wheel "nag" for Autopilot.
By the way, the NHTSA reported that fatalities due to car crashes in the United States appear to be leveling off after dramatic increases over the last two years. But back to Tesla.
Carlson told reporters that the government agency is investing a lot of resources in the Autopilot investigation that started in August of 2021. The acting head told Reuters, "The resources require a lot of technical expertise, actually some legal novelty, and so we're moving as quickly as we can, but we also want to be careful and make sure we have all the information we need."
Autopilot Changes are Coming
Part of the review is also said to investigate if drivers are paying attention when operating Tesla vehicles in Autopilot. The onboard alert system that assesses driver awareness has been activated in several crashes that the agency is investigating, which is why Carlson took particular interest in Elon Musk's recent tweet.
As we reported, Musk responded to a tweet from @WholeMarsBlog asking users with more than 10,000 FSD miles driven could have the option to disable the "tedious steering wheel nag." Musk responded, "Agreed, update coming in Jan."
Carlson told reporters, "A very extensive investigation ongoing... We are in conversations with Tesla about this latest communication."
Removing the Nag
Musk also recently tweeted that a significant Full Self Driving update was coming in two weeks, including many major improvements. Given the timeline, this change to the steer wheel tension could be part of the FSD Beta V11.3 update. Therefore, it makes sense that the NHTSA has been in contact with Tesla. The results of its investigation could significantly impact the future of the autonomous vehicle vision that Musk has been working toward for years.
According to a recent tweet from DirtyTesla, he states a source told him that Transport Canada is already considering disallowing FSD Beta in Canada and that the removal of the steering wheel 'nag' could be the deciding factor.
DirtyTesla shared the message on Twitter:
"Transport Canada has been close to recommending they pull the plug on Beta in Canada because they don't feel testing beta software with road users is safe. If the nag is removed they will most likely recommend it be pulled."
What Tesla Should Do
Tesla's reliance on detecting force being applied to the steering wheel was never a great solution. It doesn't provide continuous monitoring and it doesn't always properly detect resistance on the wheel, causing a lot of "not paying attention" prompts.
It sounds like Tesla is already in talks with the NHTSA, so we are hopeful that they're reaching an agreement they both feel good about. Other Advanced Driver Assistance Systems (ADAS), such as BlueCruise already have hands-free driving on select highways. BlueCruise only monitors driver behavior through a camera similar to Tesla's in-cabin camera.
Instead of Tesla phrasing this as the 'removal of the steering wheel nag,' they should state that they'll be transitioning to better driver monitoring by leveraging their cabin camera and machine learning. Tesla launched vison-based driver monitoring two years ago. There have undoubtedly been improvements and they should state that they're now ready to transition to a system that allows improved monitoring while also reducing the need to 'nag' drivers at specific intervals.
Over the past seven years, the NHTSA has conducted nearly 40 special investigations where authorities suspected Autopilot was in use so their concern is understood, however, Tesla could do better to put them at ease.