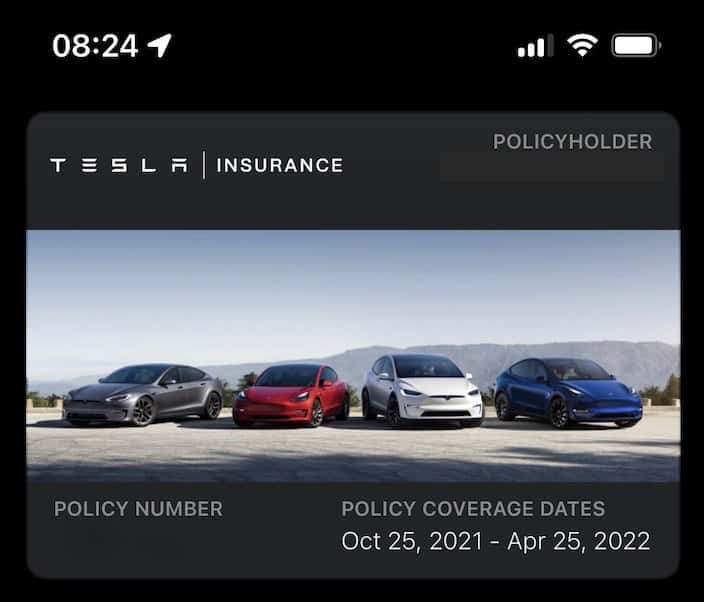 Tesla is shaking up the traditional insurance industry with its innovative approach to vehicle insurance while forcing the industry to provide better rates for Teslas. The company's insurance arm also provides valuable information that Tesla is using to improve its products.
Tesla Insurance reported an annual premium run rate of $300 million as of the end of last year and growth of 20 percent a quarter. It's quickly becoming a significant player in the market. Tesla Insurance is now available in 12 states, with an average of 17% of customers using a Tesla Insurance product, which continues to rise. But there are several ripple effects Tesla creates as it disrupts another industry.
How Tesla Insurance is Different
As a refresher, Tesla insurance uses the driver's safety score to provide the premium. So basically, drive aggressively with that Model S Plaid and pay a higher premium. This is a significant improvement from the old fashion way the industry charges premiums, a formula that takes the driver's age and sex and the car's make, model and year to spit out a magic number to pay.
Tesla Forced the Competition to Respond
While Tesla has a fairer approach to the system, it's also shown other benefits. The motivation behind starting the Tesla Insurance business was to reduce the total cost of ownership for Tesla vehicles, which saw high premiums from third-party insurance companies. The company's priority remains to keep costs low and make insurance affordable for customers while maintaining a healthy bottom line. As the company continues to grow its insurance business, it is challenging the established insurance providers and forcing them to re-evaluate their pricing and offerings.
During the fourth quarter earnings call, Elon Musk said, "So it has a bigger effect than you think because it improves total cost, or insurance costs, even when they don't use Tesla Insurance, because now the other guys of the world have to compete with Tesla and cannot charge outrageous insurance for Teslas. So, it's great."
Helps Tesla Reduce Repair Costs
Tesla uses data collected from its insurance company to minimize the cost of repairing a Tesla after a collision. This collection of data and feedback has allowed Tesla to adjust the design of the car and the software to minimize repair costs while still maintaining its advanced safety features. Tesla is also working to improve its spare parts logistics, which can significantly impact repair times and costs.
The improvements made through this feedback loop are not limited to new cars but also apply to older vehicles, helping to reduce the total cost of ownership for all Tesla owners. In this way, Tesla is providing its customers with insurance options that better meet their needs and revolutionizing the entire automotive insurance industry.
Tesla's innovative approach to insurance has not only created a new standard in the industry but also has had a positive impact on its car designs. In addition, Tesla's use of insurance information is a prime example of how technology and data can be leveraged to enhance the product and customer experience.