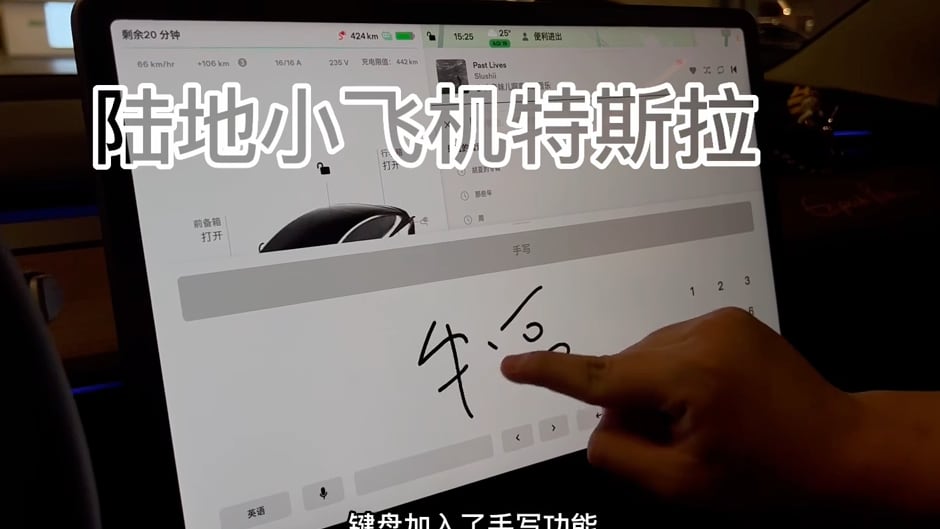 Tesla has added Chinese communication app WeChat to its vehicles in China. They also added handwriting recognition, among other features.
Tesla's version 2022.44.30.8 update in China added a host of features, which included Apple Music, a microcredit program, MangoTV, and a handwriting keyboard, according to IT House.
WeChat
In China, WeChat is the go-to app for everything from calling and video chatting with friends and family to purchasing goods, sharing your location, and playing video games. The application is owned and developed by Tencent Technology, a major technology and entertainment company based in Shenzhen.
Tesla CEO Elon Musk has said in a podcast with Tesla Owners Silicon Valley that WeChat's integrations are amazing and that "you can live on WeChat" in China, and the rest of the world doesn't have anything remotely close to WeChat's capabilities.
"We don't have anything like WeChat outside of China," Musk said at the time. "So, how about if we just copy WeChat?"
Musk has hinted at transitioning Twitter to being a similar all-in-one platform. "Buying Twitter is an accelerant to creating X, the everything app," Musk wrote on Twitter last year.
Handwriting Recognition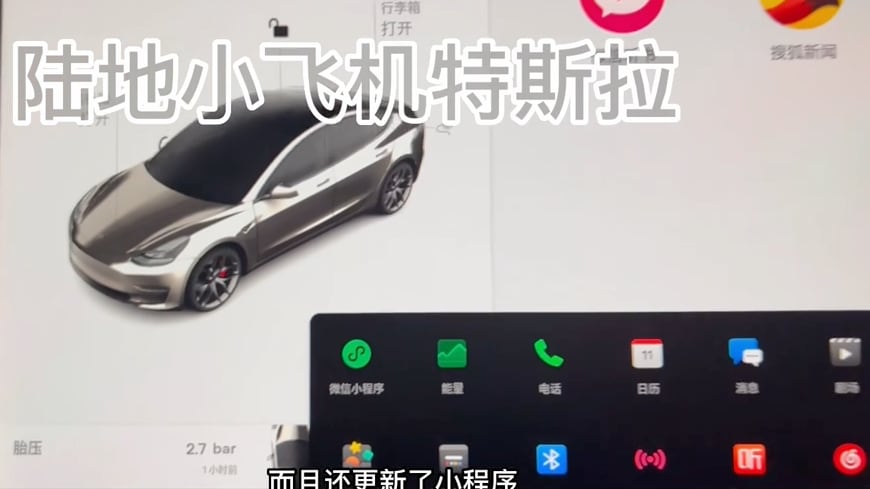 In addition to WeChat, Tesla also added a new keyboard type to Teslas in China. Users now have the option of handwriting directly on the screen, which the keyboard will then translate into the closest Chinese character.
The feature appears to work by giving you a space to draw your character, it will then display an array of matching characters that you can select from.
For script-based languages, this makes text input much easier because of the large number of characters in the language.
We may see Tesla add handwriting recognition support in more languages such as Japanese in a future update. However, there likely isn't a need for such a keyboard in most regions that have much smaller alphabets.
Video of New Features
Microcredit program
IT House briefly explained what this WeChat integration means in Tesla (translated from Chinese): "In addition, this update also [adds] the online microcredit program to the vehicle, allowing the vehicle to offer more services."
Tesla's making headway in China
In October of last year, a survey conducted by 12365Auto out of China about EV reliability listed Tesla's Model Y and Model 3 vehicles as two of the most reliable electric vehicles on the Chinese market. The study found that there were an average 19.2 complaints per 10,000 EVs in China.
The data, which was shared on Twitter by @Moneyball_R, showed that the Model Y received only 2.22 complaints, with the Model 3 trailing slightly behind at 2.7 complaints.
The EV market in China is more competitive than in other locations around the world. A report shared by Reuters showed that retail sales numbers were down, and EV demand also slowed down due to China's strict zero-COVID restrictions, which is one of the reasons why Tesla stated they slashed prices by as much as $5,000.