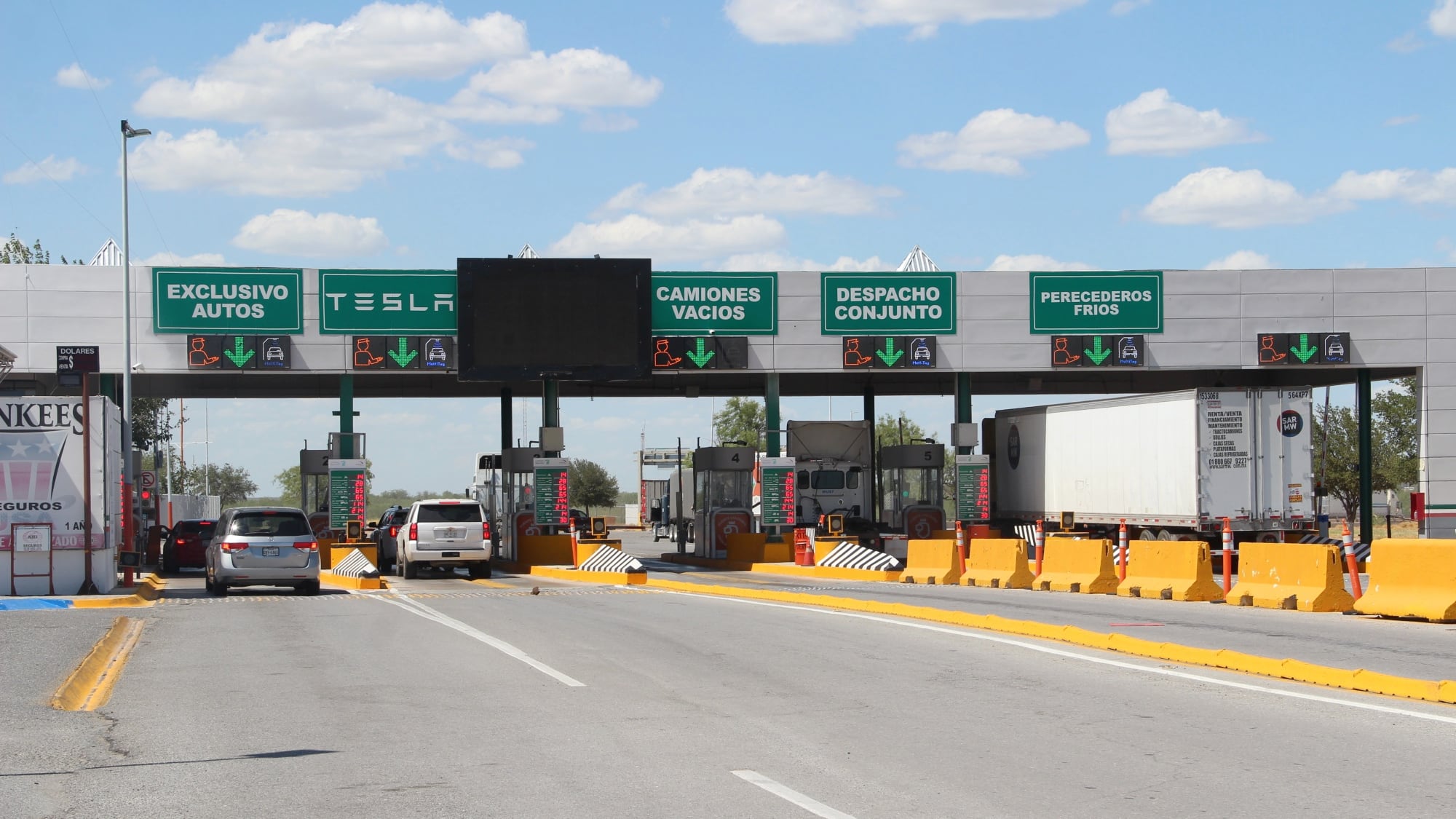 Elon Musk has stated that "at least 10 or 12 Gigafactories" will be able to produce 1.5 to 2 million vehicles each, or about 20 million vehicles annually. There are currently five Gigafactories worldwide, including three in the United States. Tesla is seemingly ramping up efforts to build two more Gigafactories in North America after a Musk spotting in Mexico and another job opening in Canada.
Media outlets in Nuevo León, Mexico, circulated photos of Musk with a state official and the state governor's wife. The state borders Texas; it gave Tesla suppliers their own lane at the border in June. An apparent gesture that Nuevo León welcomes Tesla with open arms.
It is an obvious location for the company, with at least six suppliers working in the state. The economy minister of Nuevo Leon, Ivan Rivas told Bloomberg that 5 to 7 percent of investment in the state would come from the EV industry in 2022.
The state is pro-business and has the population to support an extensive facility. More than 5 million people are in the state, including nearly 1.5 million in the state's largest city, Monterrey. It is also one of the highest educated populations in Mexico.
Nuevo León's Governor, Samuel García Sepúlveda, and several other high-ranking state officials toured Tesla Gigafactory in Texas in April. "We have come to endorse this agreement, that all the assembly, products and all the export of cars that are made in California and in Texas (from Tesla) are going to cross the Colombia Bridge," he told reporters.
Meanwhile, another exciting job has appeared on the Tesla careers page in Quebec, Canada. At the same shareholder meeting where Musk said he wanted 10 to 12 more Gigafactories, he asked the crowd where they should be located. "We get a lot of Canada," he said, and "I'm half Canadian, so maybe I should?"
It appears that Tesla's recruiting efforts are escalating in Quebec. In September, the company posted a recruiter position in Montreal, and now a Recruiting Coordinator posting in Laval. The job details state the successful candidate will work closely with high-volume recruiters in a fast-paced organization.
Over the summer, there was rampant speculation that the great white north would get a Gigafactory. It was revealed that Tesla met with the Canadian government four times in six months. Canada's Minister of Innovation, Science, and Industry, François-Philippe Champagne, stated the country is ramping up efforts to become an EV powerhouse. He was recently asked about the Telsa rumors and said, "stay tuned."
Ordering a New Tesla?
Consider using our referral code (nuno84363) to help support our site. Model 3 and Y buyers will receive credits toward Tesla Merch, while Model S and X buyers will receive $1,000 off and 3 months of FSD for free.