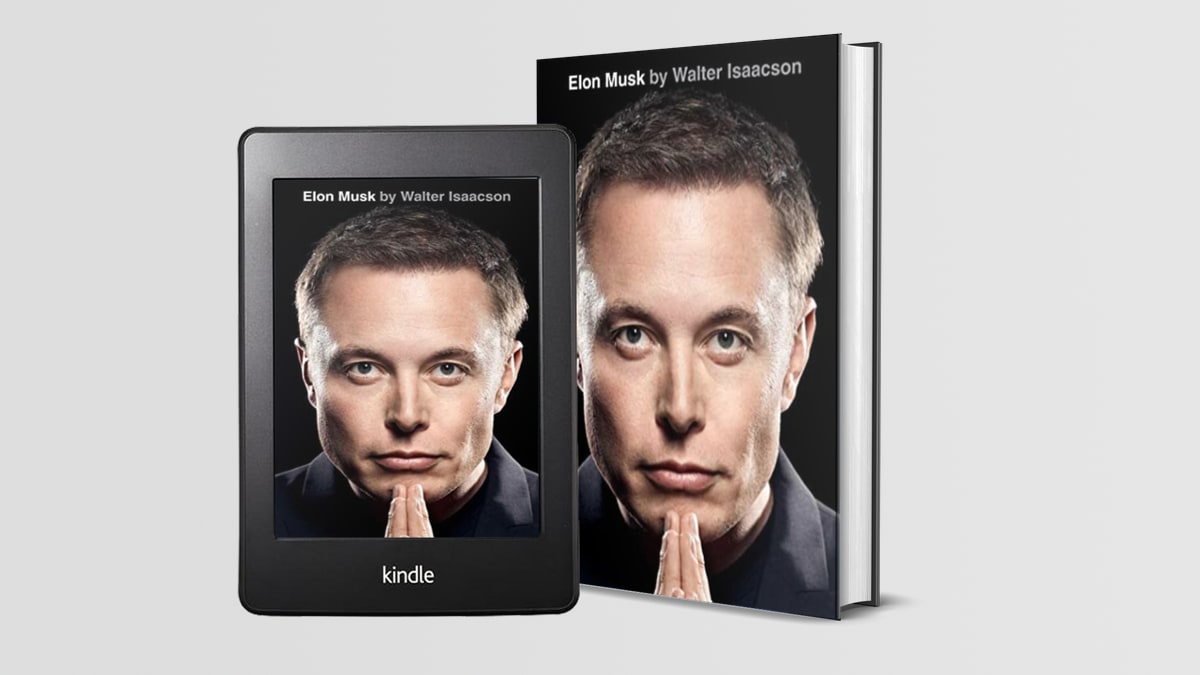 Award-winning author Walter Isaacson is set to give us an intimate look into the life of one of the era's most defining innovators, Elon Musk with his latest biography now available for pre-order on Amazon.
Elon Musk, a figure synonymous with audacious innovation and the technological revolution of our time, will be featured in Isaacson's in-depth biography, exploring the aspects of his life that shaped him into the revolutionary figure he is today. Isaacson, renowned for his bestselling biographies, including the iconic Steve Jobs, promises an "astonishingly intimate story of the most fascinating and controversial innovator of our era."
The book is available in a hard cover for $35 or Kindle format for $16.99.
Musk took to Twitter to react to the upcoming release, stating, "There's probably some really embarrassing stuff in the book." However, he added a note of endorsement, praising Isaacson's thoroughness and recommending his other works.
From Childhood Struggles to Global Influence: Musk's Story Unveiled
The pre-order page gives a revealing glimpse into the depth of Isaacson's exploration. It details Musk's early struggles, from facing bullies as a child in South Africa, to the lingering psychological scars from his father to his tumultuous journey as an entrepreneur. The narrative promises to examine Musk's unique character traits, his "high tolerance for risk, a craving for drama, an epic sense of mission, and a maniacal intensity."
The biography will not only recount Musk's noteworthy accomplishments, such as launching thirty-one rockets into orbit with SpaceX, selling a million cars with Tesla, and becoming the richest man on Earth, but also delve into his personal struggles and the mental toll of a perpetually crisis-driven mindset.
Two Years with Musk: Isaacson's In-Depth Exploration
Isaacson's meticulous research entailed shadowing Musk for two years, attending his meetings, and interviewing family, friends, co-workers, and even adversaries to create an all-encompassing portrayal of this contemporary figure. The narrative will explore the paradoxical question: Are the very demons that drive Musk integral to his unique capacity to drive innovation and progress?
As readers, we will be given a seat in the front row of Musk's life, observing as he evolves from the bullied kid on the playground to the owner of the world's ultimate playground, Twitter. It will examine the intricate layers of Musk's persona, offering insights into the man who has helped lead the world into the era of electric vehicles, private space exploration, and artificial intelligence.
With the same lucidity and empathetic storytelling that marked his previous works, Isaacson's biography of Elon Musk is shaping up to be an unmissable read for those curious about the man behind the headlines and the inner machinations of one of today's most influential innovators.
To hold you over until September, I recommend Ashlee Vance's "Elon Musk: Tesla, SpaceX, and the Quest for a Fantastic Future." It provides a compelling examination of the entrepreneur's life and his audacious vision to change the world with his revolutionary ideas. It's available for free with Kindle Unlimited.
This article includes affiliate links. If you buy something through one of these links, we may earn an affiliate commission that helps support the site.