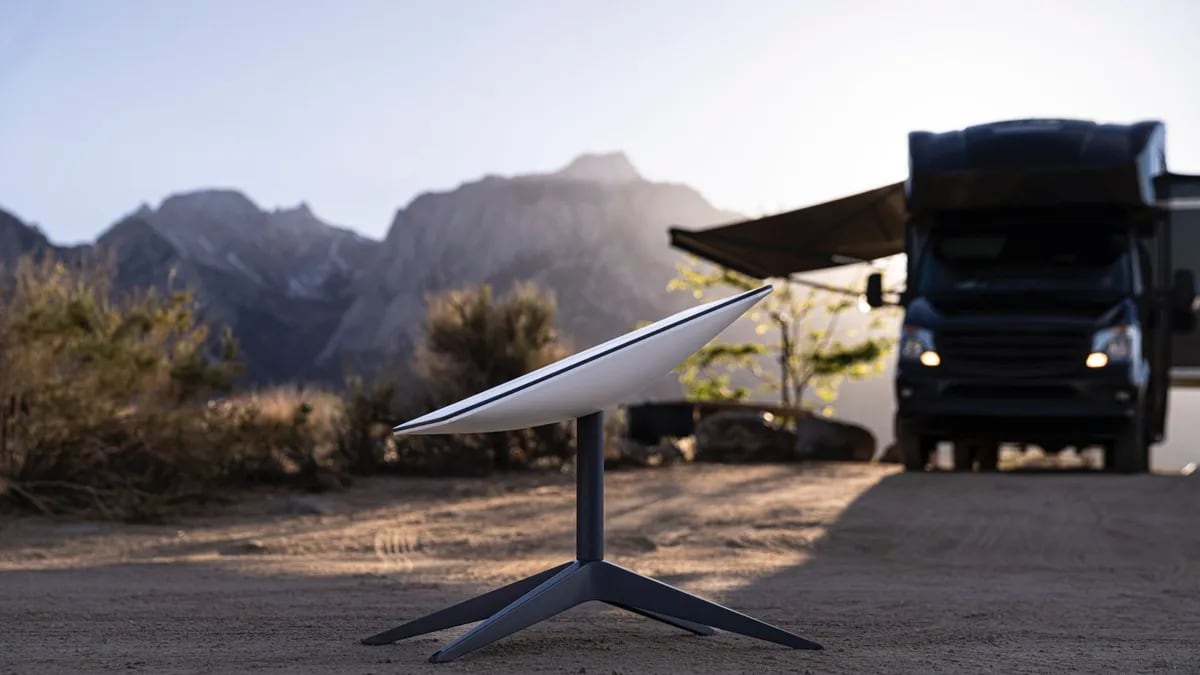 Tesla's vehicles will integrate with SpaceX's Starlink to eliminate dead zones in the future.
On August 25th at 5pm PT, Musk and T-Mobile CEO and President Mike Sievert, announced a landmark partnership between Starlink and T-Mobile with the goal of "eliminating dead zones worldwide." This venture is called "Coverage Above & Beyond," and it will go into beta late next year for text, MMS, and select messaging applications, according to Teslarati.
Starlink V2, launching next year, will transmit direct to mobile phones, eliminating dead zones worldwide

— Elon Musk (@elonmusk) August 26, 2022
Musk posted a follow-up tweet saying, "Note, connectivity will be 2 to 4 Mbits per cell zone, so will work great for texting & voice calls, but not high bandwidth."
Unfortunately, watching high-resolution videos on YouTube or Netflix, or sending high-quality pictures will not be ideal at this speed. Hopefully, T-Mobile and Starlink continue to improve these speeds as hardware and software gets enhanced to enable more bandwidth.
To achieve mobile service in remote and rural areas Starlink will use a portion of T-Mobile's mid-band PCS Spectrum to get rid of dead zones around the world.
"That is incredible because it's a lot like putting a cellular tower in the sky, just a lot harder," Sievert said at the "Coverage Above & Beyond" event.
The connection to Starlink via Tesla's vehicles will enable them to make emergency calls and texts. Twitter user @heydave7 responded to Musk's tweet about Starlink V2 satellites inquiring about this. Musk responded, "Yes."
Yes

— Elon Musk (@elonmusk) August 26, 2022
With Tesla's vehicles able to connect to the internet in the most remote places, this could mean that your vehicle's connectivity will be more reliable when driving through areas with little to no cell service. And this may mean Tesla could drop AT&T as its enterprise mobile carrier, allowing for much more flexibility and control over its fleet's data usage.
And you won't need to update to a new phone. The one you use right now will work. Furthermore, it's rumored that Apple will be announcing a satellite connectivity feature for their iPhone 14 so it seems that satellite connectivity is going to be prime real estate in the coming years.
Sievert and Musk called on other telecommunications companies around the world to join the program and offer "reciprocal roaming." This would allow US citizens to travel to other countries and not lose cell service, and similar for those who are traveling to the United States.
Since this information is still so fresh, details about the integration, packages, and pricing are not available, so it's unclear if Tesla will increase the price of its Premium Connectivity package when Starlink connectivity becomes available.
Watch the Event
Watch T-Mobile and SpaceX's "Coverage Above & Beyond" event at Starbase below.